Parallels Access Remote Help
Parallels Access™ has been an essential tool that allows users to remotely access their personal resources, such as computers, apps and files. However, using Parallels Access to remotely help a relative or friend when they encounter issues with a computer was somewhat complicated. You would either need to:
Physically install and authenticate Parallels Access Agent on the person's computer
Share your login and password so the relative/friend could install Parallels Access Agent on their computer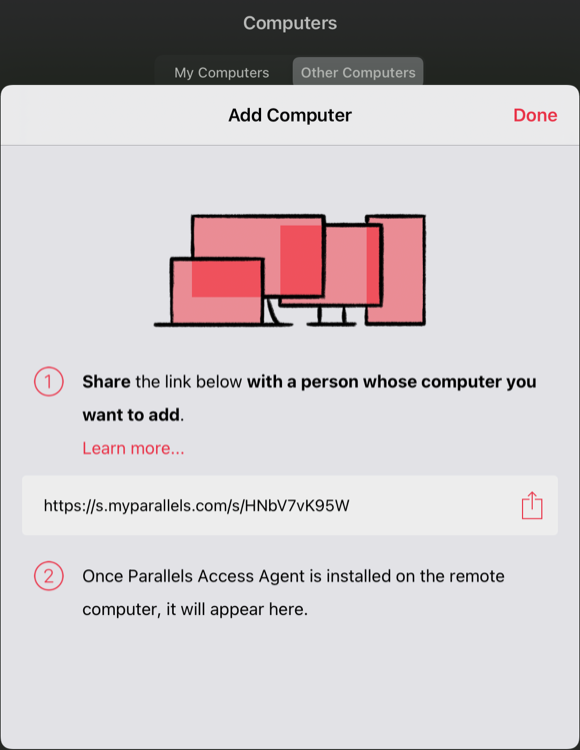 Version 6 of Parallels Access resolves this with a new feature called Remote Help. When someone needs help, Parallels Access now makes it easy to add their computer for remote access with just a few clicks. There's no complicated installation and setup, and no need to share account credentials. Simply share a link directly with the person who requires assistance from the Parallels Access mobile app or from your Parallels Account on the web.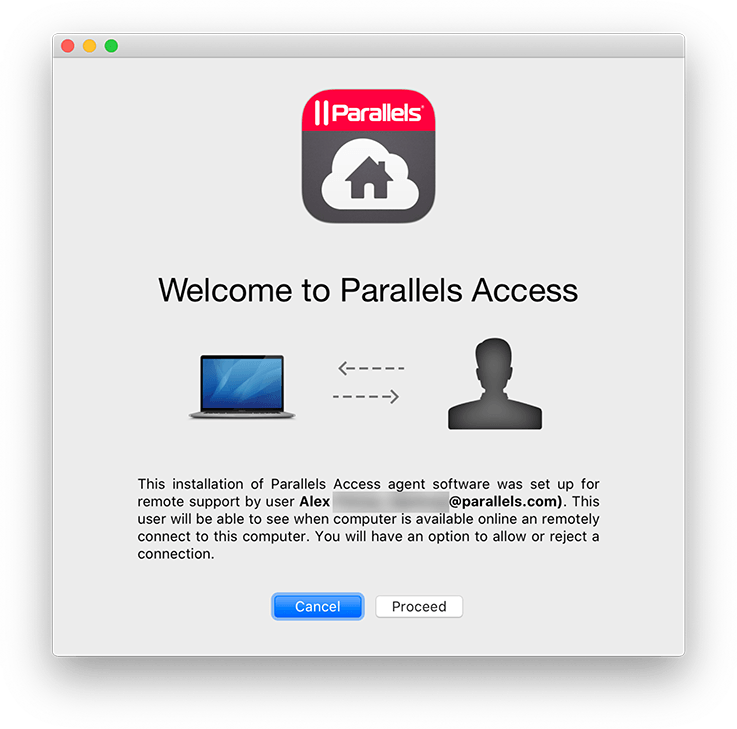 After opening this link, the person requiring help will download Parallels Access Agent onto their computer. All they need to do is launch the installation and Parallels Access automatically configures their computer for remote access with your account. Their computer will be visible and accessible only to you—the person that shared the link—and will appear in your mobile app next to your other computers.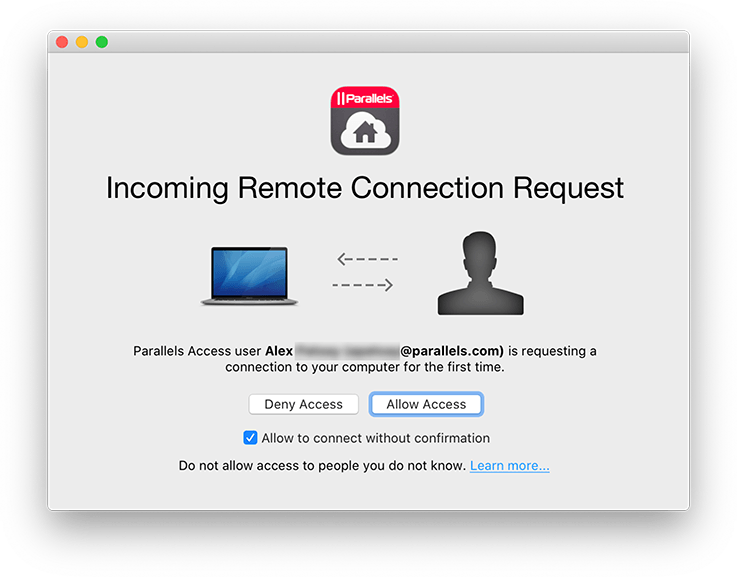 Once you initiate the connection, the person on the other end needs to confirm the connection to prevent unauthorized access. Then you can provide assistance remotely.
Remote Help combined with other new features makes Parallels Access 6 easier and more convenient to use than ever.