Discover a simpler way to deliver virtual apps and desktops to your customers — and see how life after Citrix is.
Are you on the hunt for a more streamlined and cost-effective alternative to Citrix to deliver the virtual apps and desktops your customers demand?
Join our upcoming webinar and explore why organizations worldwide are making the switch to Parallels® RAS and rising to the challenges of today's ever-evolving business landscape.
In this webinar, you'll gain valuable insights into how Parallels RAS:
Facilitates seamless and secure remote access, empowering your people and teams to effortlessly connect to applications and desktops from any device.
Offers flexible architecture combined with a straightforward infrastructure that enables deployments in just a matter of days or even hours. Seamlessly scale from just a few users to thousands in the blink of an eye.
Delivers a comprehensive VDI solution with an appealing pricing model designed to benefit organizations, resellers, and managed service providers (MSPs) alike. Simple single user licensing model, no bundling or add-ons!
Don't miss out on this opportunity to discover how Parallels RAS enables secure remote access to critical applications and desktops, all while enhancing your organization's ROI and enabling rapid business growth.
Meet the speakers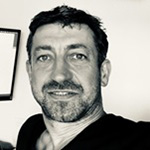 Chris Marks is a Principal Outbound Product Manager at Parallels. As an experienced public speaker with a passion for the power of community engagement, he spends time with customers and channel partners, learning about how their businesses are coping with fundamental shifts in working practices alongside rapid changes in the way services are being consumed. He's focused on how organizations can remain competitive in today's environment and how we can work together to deliver simplified, more agile services.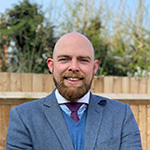 George Watkins. Possessing an extensive background spanning more than 15 years in the IT sector, George is a genuine technology aficionado with a distinct focus on Datacenter product marketing. His expertise particularly flourishes within domains such as visual cloud, high-performance computing, and visualization; it was cultivated over the years at prominent IT entities like Advanced Micro Devices and Alludo. In 2023, George became an integral part of the Alludo team thanks to his profound comprehension of virtual infrastructure. Leveraging his proficiency, he orchestrates impactful narratives revolving around the products under his purview, effectively captivating customer interactions and fostering a deeper understanding of the advantages offered by the Parallels family of virtual business solutions.