Parallels Client
Access Windows Applications, Desktops, or Data on Any Device
Parallels Client is a lightweight software that allows end users to work with applications and desktops published with Parallels® Remote Application Server (RAS). With Parallels Client, users can securely access remote applications and desktops from Windows, Linux, Mac®, iOS, Android™, Google Chromebook™, and any HTML5 web browser.
Easy Deployment
Quickly enroll new users to access published applications and desktops with a single click on the autoconfiguration link. All Parallels Client settings such as printing, network, and clipboard can be centrally configured on a group basis with the Parallels RAS Client Policies.
High Performance
Parallels Client is a native application that equips employees with a seamless experience wherever they are, regardless of the connection or device they use. Improve applications' performance with built-in Parallels RAS load balancing. Parallels RAS incorporates RemoteFX graphical enhancements, delivering a superior graphics experience for employees.
Seamless UX
Parallels Client provides a local workspace–like experience on any device, keeping employees' productivity high no matter the device they use. Enable employees on the move to use the native touch gestures they know—swipe, drag, tap to click, zoom in—with any Windows application on their mobile devices.
Mobile – Parallels Client for iOS and Android
Seamless navigation
Select text or graphics with one finger, and easily drag and drop them for a seamless interactive experience. Create custom keyboard shortcuts for frequently used operations to increase productivity. Use native controls and copy and paste between remote applications—or even between remote applications and local apps on your device.
Learn More
Secure
Employees can secure the Parallels Client by adding Touch ID® or a passcode to open the application.
Password complexity
Password-complexity requirements will be visible to users trying to change or create a new password for their account, providing an easier and more user-friendly experience.
Mobile printing
Through the Printing Redirection technology of Parallels Client, iOS and Android devices can be used to print locally.
Full-screen applications
Applications are adapted to fit the entire screen and be displayed in fine detail, making it easier to interact with them. Choose either optimal readability with larger text and images, or more information with smaller text and greater detail.
iPad Multitasking Support
Parallels Client for iOS supports Apple® iPad® multitasking features—such as Slide Over and Split View—so users can manage apps simultaneously, boosting productivity. For example, users can work on a Parallels RAS published resource and FaceTime® at the same time.
Web Access – Parallels HTML5 Client
Effortlessly work with Windows applications and desktops from any HTML5 web browser, gaining immediate access without any installation. Set up instant web access with one click in the Parallels RAS Console, allowing employees to work productively from anywhere.
Learn More
Drag and drop
Parallels HTML5 Client allows users to drag a file stored locally on the device and drop it on either a specific application or a server-based desktop, further improving the UX and reducing the gap between the virtual and local workspace experience.
Parallels Client for Chrome OS
Parallels Client for Chrome OS™ creates a dynamic, web-based workspace by allowing employees to simultaneously run their Windows-based, Google, and SaaS applications. Parallels Client allows employees with Chrome OS to seamlessly access any Windows line-of-business (LOB) applications, desktops, and data over any network, while at the same time improving security and reducing endpoint management and maintenance costs.
Learn More
Customization
Parallels Client for HTML5 web browsers and Windows devices includes customization capabilities, allowing organizations to update the user interface with their branding and color scheme. Ideal for managed service providers (MSPs) and independent software vendors (ISVs), this feature enables businesses to offer customers a personalized look and feel. Different themes can be configured for individual users and groups within the active directory to reflect different departments within an organization.
Learn More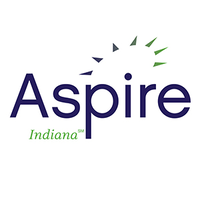 "We have replaced about 90% of our devices with Chromebooks and Chrome-boxes thanks to Parallels RAS."
Brandon Patton
System Administrator
Aspire Indiana
Thin Client
Parallels Client works seamlessly with the major thin clients, including IGEL Technology, HP, 10ZiG, Atrust, Centerm, and VXL. Parallels Client has been developed in collaboration with each thin-client vendor to ensure an optimized user experience. It allows users to have a local desktop–like experience, with instant access to published applications, desktops, and data.
Learn More
Parallels RAS Client Policies
Parallels RAS Client Policies allow central configuration of the Parallels Client settings. A client policy is a set of rules defined by the administrator to manage, control, and restrict the settings options available to the users.
Learn More
Enforcing client policies
Parallels RAS Client Policy allows administrators to secure corporate data by enforcing policies based on a specific user, an Active Directory group, or even by the end user's device. IT staff can predefine and lock a users' control settings within Parallels Client, including connection, Printing, and network settings, just to mention a few.
Managing Windows Client
The Parallels RAS Client Manager module allows administrators to convert Windows devices running Windows 7, 8, 8.1, and 10 into a secure Kiosk-like mode without replacing the operating system. Administrators can centrally manage functions such as Power Off, Reboot, and Shadow.
Learn More
Kiosk mode
The Kiosk mode option limits users from changing system settings or installing new applications. Users can open applications only from Parallels Client, providing the administrator with a higher level of control over connected devices.
Shadow a Windows device
Shadow a Windows device to gain access to the full desktop and control applications running locally on the system, as well as any remote applications published from Parallels RAS.
FAQ
How do I install Parallels Client?
Parallels Client installation is fast and straightforward. Just follow the step-by-step guide below for the device or operating system you're using.
How do I get help installing or using Parallels Client?
If you require assistance to install or use Parallels Client, please contact your system administrator or IT help desk. They have the necessary setup information required to resolve your questions.
I have a previous version of Parallels Client. Do I have to remove it?
No, you do not need to remove the older version. The latest version of Parallels Client automatically overrides the existing version, streamlining the upgrade process.