We're sorry, but this bundle deal has expired.
Enter your email here, and we will notify you about our next killer deal.
Buy or upgrade to Parallels Desktop 14 for Mac—get 10 apps for FREE!

(over 750 AUD value)

Parallels Desktop 14 for Mac
The #1 choice of Mac users to run Windows on Mac without rebooting.
Switch between Mac and Windows without ever needing to restart your computer. If you need Windows, easily download and install Windows 10 in one click. Create a virtual machine from your existing Windows, Linux, Ubuntu, or Boot Camp® installation. Learn more here. Parallels Desktop 14 is optimized for macOS Mojave (10.14) and supports Dark Mode. With over 50 new features and supercharged performance, this is our best Parallels Desktop release yet.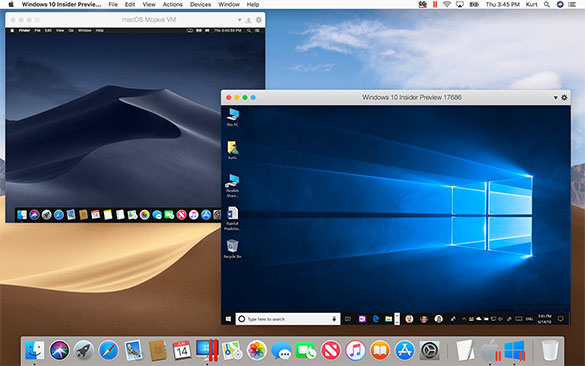 1Password Families
89.00 AUD value
Go ahead—forget your passwords. 1Password remembers them all for you.
1Password is a password manager that keeps you safe online. It stores all your personal information—passwords, credit cards, licenses and more—behind a single master password that only you know. Sign into apps and websites with a single click. Guard against data breaches with the Watchtower suite of security tools. 1Password is available for Mac®, Windows, iOS, Android, and Linux. One-year subscription, family of five, unlimited devices. This offer is only available to new users of 1Password.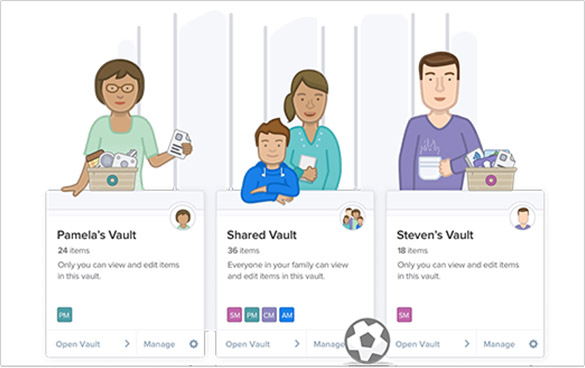 Pocket Premium
67.00 AUD value
Use Pocket to capture, collect, and absorb incredible web content.
Save the incredible content you discover throughout the day to Pocket. It's a personal, dedicated space to focus and spend time with the content that matters to you. A clean reader view strips out the clutter and distractions. Download the Pocket mobile app and access your content on any device—or listen to articles on the go and fuel your mind anytime. Pocket Premium also gets you a permanent archive, unlimited storage, an ad-free experience, and more! One-year subscription.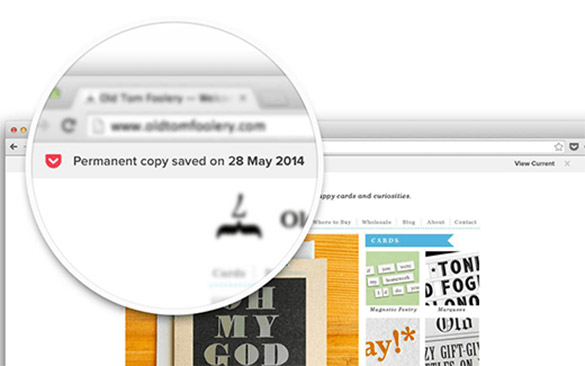 Painter Essentials 6
59.00 AUD value
Create blank canvas and photo art creations using award-winning Natural-Media® brushes.
As an intuitive paint program, Painter Essentials offers a welcoming environment that will encourage you to have fun while using powerful and realistic art tools to reach your goals. Turn a photo into an amazing oil, pastel or impressionist work of art, or use pencils, pens or particles to paint, draw and sketch on a blank canvas. The best part? Connect with a solid social community of fellow painters who are passionate about painting and providing feedback. There's an artist in all of us.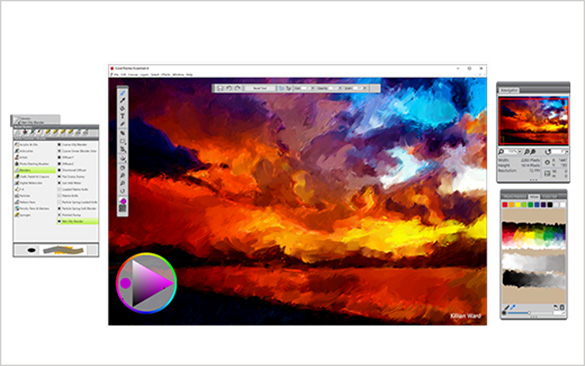 Acronis True Image 2019
Cyber Protection Premium
140.00 AUD value
The most secure personal backup available. Includes 1 TB of Acronis Cloud Storage
Acronis True Image 2019 Cyber Protection Premium combines reliable backup with innovative AI-based defenses against ransomware and cryptomining malware, creating the most secure personal backup available. Get flexible backups, from single files to full systems to Office 365 accounts. Have the ability to clone a Windows or Mac system disk while it is in use. Includes 1 TB of cloud storage for anywhere-access to your data. One-year subscription for one computer.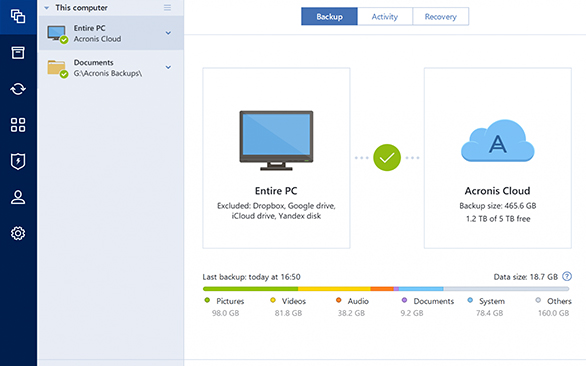 PDF Expert (2.4)
111.00 AUD value
PDF Expert is a fast, robust and beautifully designed PDF editor for your Mac.
Working with PDF documents has never been easier! Take your reading experience to the next level with PDF Expert. Highlight text, jot down ideas and take notes as naturally as you do it on paper. Farewell to typos and mistakes with PDF Expert. Modify existing text, change images and create hyperlinks right in your PDF documents. Moreover, you can reduce the size of the file you've just edited and quickly send it over by email. 1 license, three devices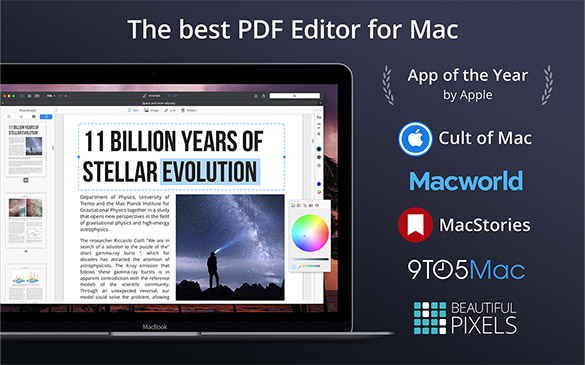 WinZip Mac 6.5 Pro
28.00 AUD value
WinZip Mac offers simple zipping and unzipping right from its new Files pane.
Work with large files—zip, unzip, protect, share, and more. Zip and unzip files instantly using simple, drag-and-drop tools. Work with 12+ major compressed file formats. Protect files with banking-level AES encryption. WinZip Mac 6.5 Pro gives you all the WinZip Mac capabilities PLUS: OneDrive cloud service is supported; a zip file diagnostics feature is available; choose to install from zip pane; and images can now be watermarked for added security.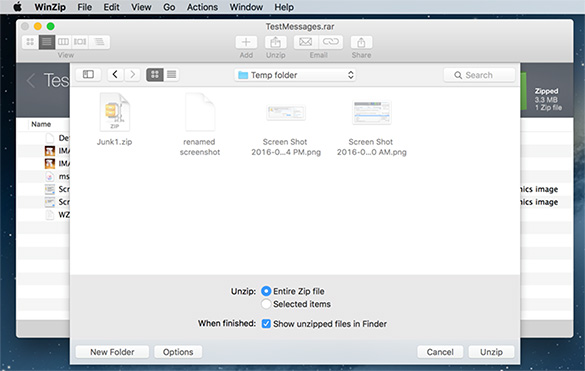 Parallels Toolbox
28.00 AUD value
Parallels® Toolbox for Mac includes the Mac and Windows tools you've always wished you had at your fingertips.
Take screenshots, archive and password-protect all your files, record on-screen videos, and more. From computer newbies to Mac® pros, everyone will enjoy this collection of well-designed tools. Record screencasts or remind yourself about important deadlines. Copy files quickly to iPhone® or iPad®. Monitor disk and CPU memory usage. Parallels Toolbox has it all without the clutter, in a simple and instantly accessible interface to help you get your work done faster.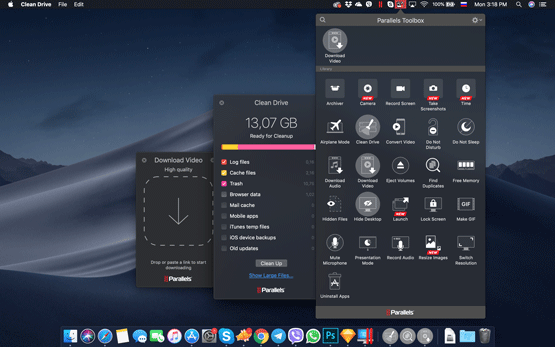 Parallels Access®
25.00 AUD value
24/7 access to your applications and files.
The fastest, simplest, most reliable remote access to your computer from anywhere. Access all your applications, files, and computers in one place. One simple tap on your mobile device, and you're connected reliably to your computer. Or access it from any other computer through a browser and your secure Parallels account. Navigate your hard drive easily to find a file or photo, then copy or open it with a tap.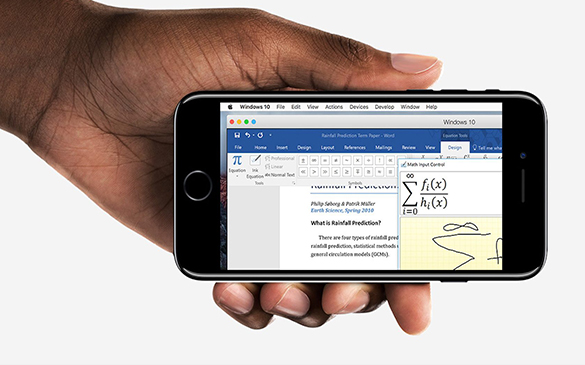 TrackOFF
89.00 AUD value
TrackOFF Standard protects you and your data from invasive online tracking.
See who's trying to track you by getting real-time alerts when these attempts occur. Set a schedule to automatically clear your browsing history and tracking cookies. Whitelist the websites you trust the most. Stop the hackers and trackers from stealing your personal information. Reclaim your online privacy. Annual subscription to TrackOFF Standard for one Mac and one Windows PC device.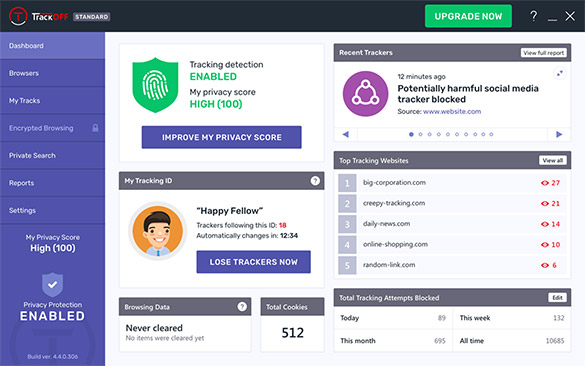 Cylance Smart Antivirus
79.00 AUD value
Predicts and prevents the execution of advanced threats and malware on your Mac®.
Cylance Smart Antivirus presents a lightweight, non-intrusive (no pop-ups, updates, or signature files), easy to install application that doesn't impact your system's performance. It leverages artificial intelligence and machine learning to detect and prevent malware attacks before they strike, with a predictive advantage of up to 25 months against never-before-seen threats. Set it, forget it, and protect your digital life. Five devices, one year subscription. EULA https://promos.cylance.com/en/eula