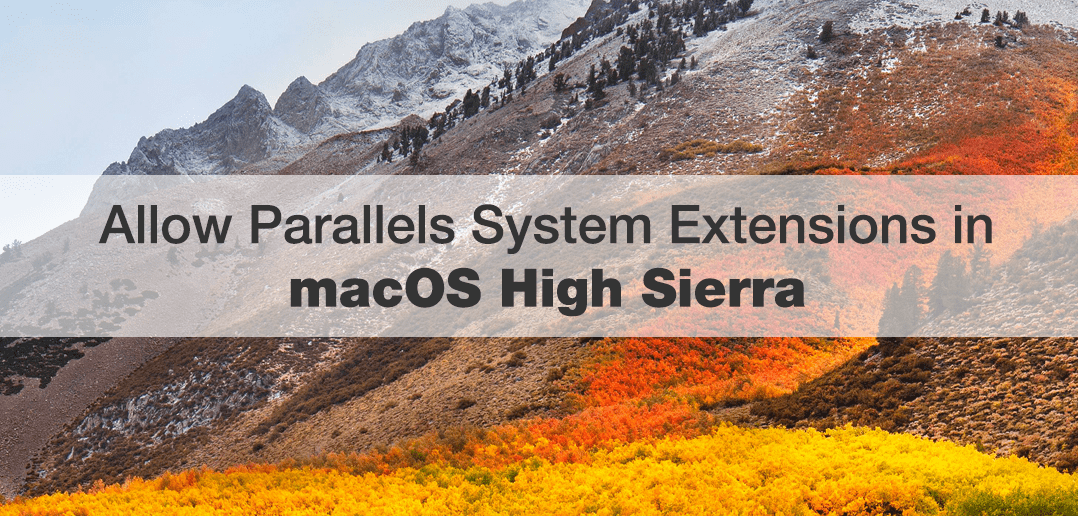 Allow Parallels System Extensions in macOS High Sierra
---
Parallels Program Manager guest author: Alex Sursiakov
---
Apple® is constantly improving their operating systems—including security improvements so you, the Apple user, can be safe.
Sometimes security improvements are under the hood and don't bother you. Sometimes they require your attention and for you to make a decision.
Here I will talk about the second type. Starting with macOS® High Sierra, Apple warns you about system extensions.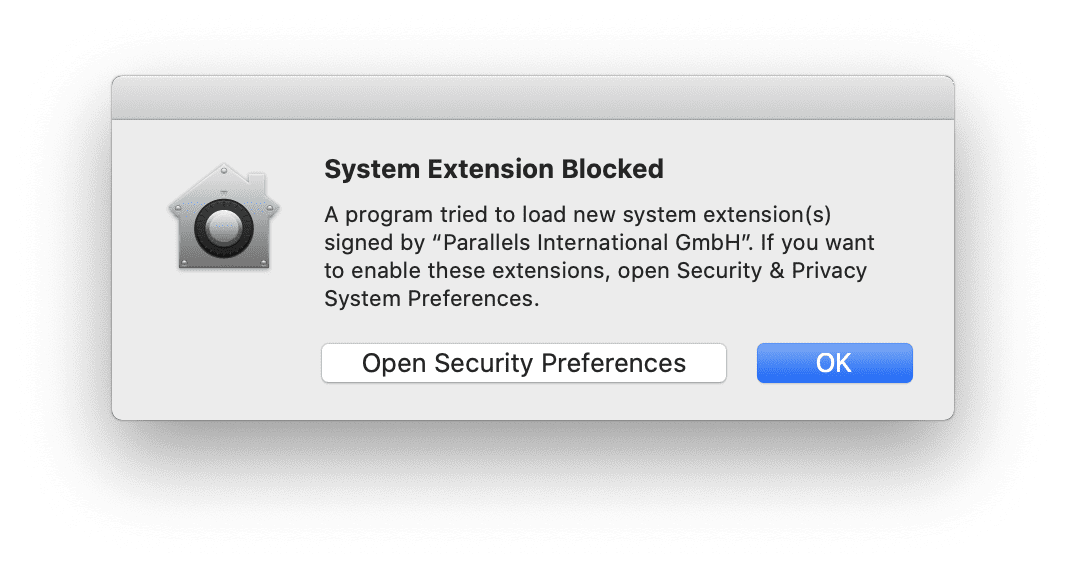 You have a choice: trust the company and allow system extensions to load, or do not trust and lose the functionality.
Why does Parallels use system extensions?
Parallels provides high-performance solutions to run operating systems like Windows on top of macOS. To achieve this near-native performance, the Parallels team uses modern processor technologies like VT-x. Many modern processor technologies are privileged and require privileged context that is only available through system extensions. This is where com.parallels.kext.hypervisor is used. Without the special privileges of the hypervisor extension, the speed of Parallels Desktop® for Mac would be drastically slower—a poor experience for all users.
You might have heard about the Hypervisor.framework that is a part of macOS 10.10 or later. It delivers functionality similar to the Parallels hypervisor. However, many performance tests show that as of now, the Parallels hypervisor is faster than the Apple one. Apple is constantly improving their Hypervisor.framework technology, and in the future Parallels might switch to the Apple framework.
There are three more system extensions used by Parallels Desktop:
parallels.kext.netbridge ­– In order to do its job, Parallels Desktop creates virtual machines: full-functioning virtual computers with virtual processors, memory, disk, sound, and other devices. Most of these virtual devices don't need to work with real Mac® devices directly. For example, Parallels Desktop can ask macOS to play sound like any other Mac application. But sometimes Parallels Desktop needs to talk with real devices. When your virtual computer needs to get a public IP to use some Internet service or have a better connectivity, we offer a "Bridged" network functionality where the virtual computer uses the Mac network adapter to communicate.
parallels.kext.vnic ­– When you want one virtual computer to communicate with another using a secure virtual network, you can use the "Host-only" network. In Parallels Desktop® for Mac Pro Edition and Parallels Desktop® for Mac Business Edition, you can create a custom virtual network for your needs.
parallels.kext.usbconnect ­– When you want to connect a USB device directly to Windows (for example, to write a file onto an NTFS disk drive), Parallels Desktop does it for you with the help of this system extension.
Why should I trust the Parallels system extensions?
The first version of Parallels Desktop for Mac appeared in 2006. Since then, the Parallels team has been fully committed to delivering the best user experience, performance, and customer service that allows you to run Windows, Linux, and their applications on a Mac.
Parallels is a global organization with offices in North America, Europe, Australia, and Asia.
Parallels Desktop has received multiple awards and positive reviews from trusted publications like 9to5mac, ZDNet, Engadget, Forbes, Macworld, MacTech, PC Advisor, and more. It is recommended by David Pogue and Walt Mossberg.
Parallels Desktop is used by millions of Mac users around the world, and the Parallels team has received thousands of pieces of positive feedback from these users. And it's not only individuals who use Parallels Desktop—it's used by schools and universities, medical centers and research institutes, consulting, retail, physical products engineering, and software companies. Microsoft, Apple, Intel, Tesla, HBO, CNN, Deloitte, Ernst & Young, Johnson & Johnson, Tiffany & Co., and many other great companies use Parallels Desktop to be productive and effective.
How to allow Parallels system extensions:
Open System Preferences: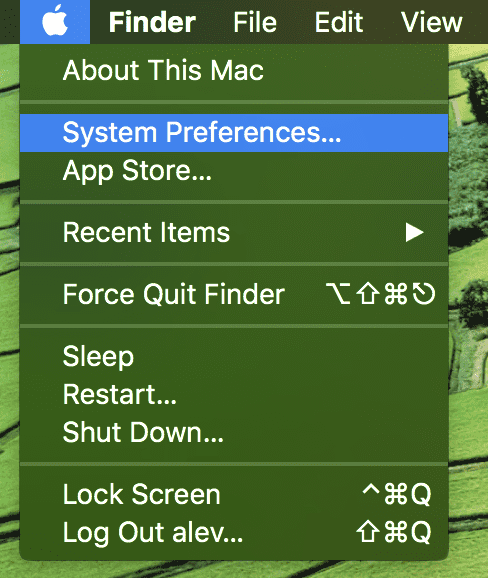 Open Security & Privacy on the General tab and click "Allow" near the message about system software from Parallels: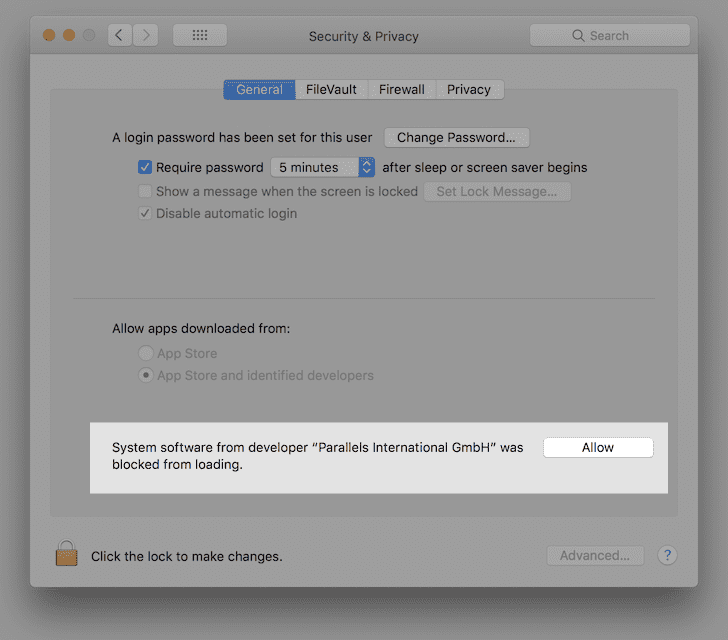 What should I do if it still doesn't work?
Please refer to this knowledge base article if the Parallels System Extensions are still blocked.
For more information you can also check Apple's official tech note: Technical Note TN2459.
Parallels Desktop is the #1 solution for running Windows on Mac for over 10 years. Curious to see if your specific non-Mac application can run through Parallels Desktop? Feel free to try it out yourself—download a free 14-day trial.