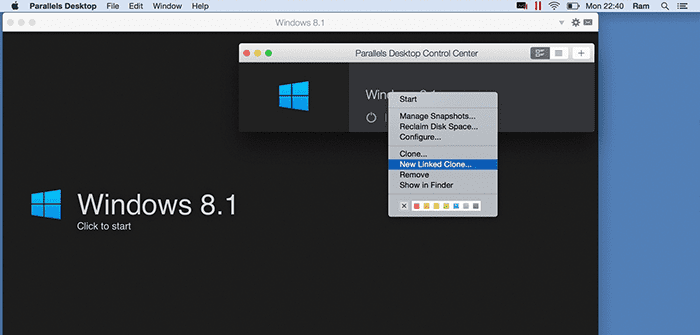 Everything You Need to Know About Linked Clones in Parallels Desktop
---
Guest blog by Ram Chavali, Parallels Support Team
---
As I recently described in my previous blog post, snapshots in Parallels Desktop can be a really useful feature for almost all users. But did you know you can also create another virtual machine based on these snapshots?
I know, I know—you're probably thinking: "Why would I do that?"
Here's why: you can create a new VM without reinstalling Windows or copying the entire older VM to test a new program or configuration. This is called a "linked clone".
So what's a clone? A clone is a separate VM fully identical to the original one. A linked clone is a VM that shares virtual hard disks with the parent VM.
You can create a linked clone which uses your existing VM as a source. It just creates a snapshot to build a new VM with a unique hardware ID and Mac addresses, so it behaves like a separate VM.
Here are the top three reasons for creating a linked clone:
This feature allows multiple VMs to use the software installed on the parent VM's hard disk.
A linked clone is easy to make, and requires less space than a full installation, saving space on your Mac.
You can create a linked clone from a VM with or without existing snapshots.
This feature doesn't just work for Windows OSes—you can also create linked clones for Linux or other VM OSes as well. We'd just recommend checking with your OS vendor to see if they allow you to use your OS license on multiple devices (or VMs).
Now let's see how to actually create a linked clone:
Shut down your VM

.

Right-click on your VM in the Control Center and select New Linked Clone

.

A snapshot will be auto-created for your VM. This snapshot will now serve as a read

–

only parent virtual hard disk for your linked clone.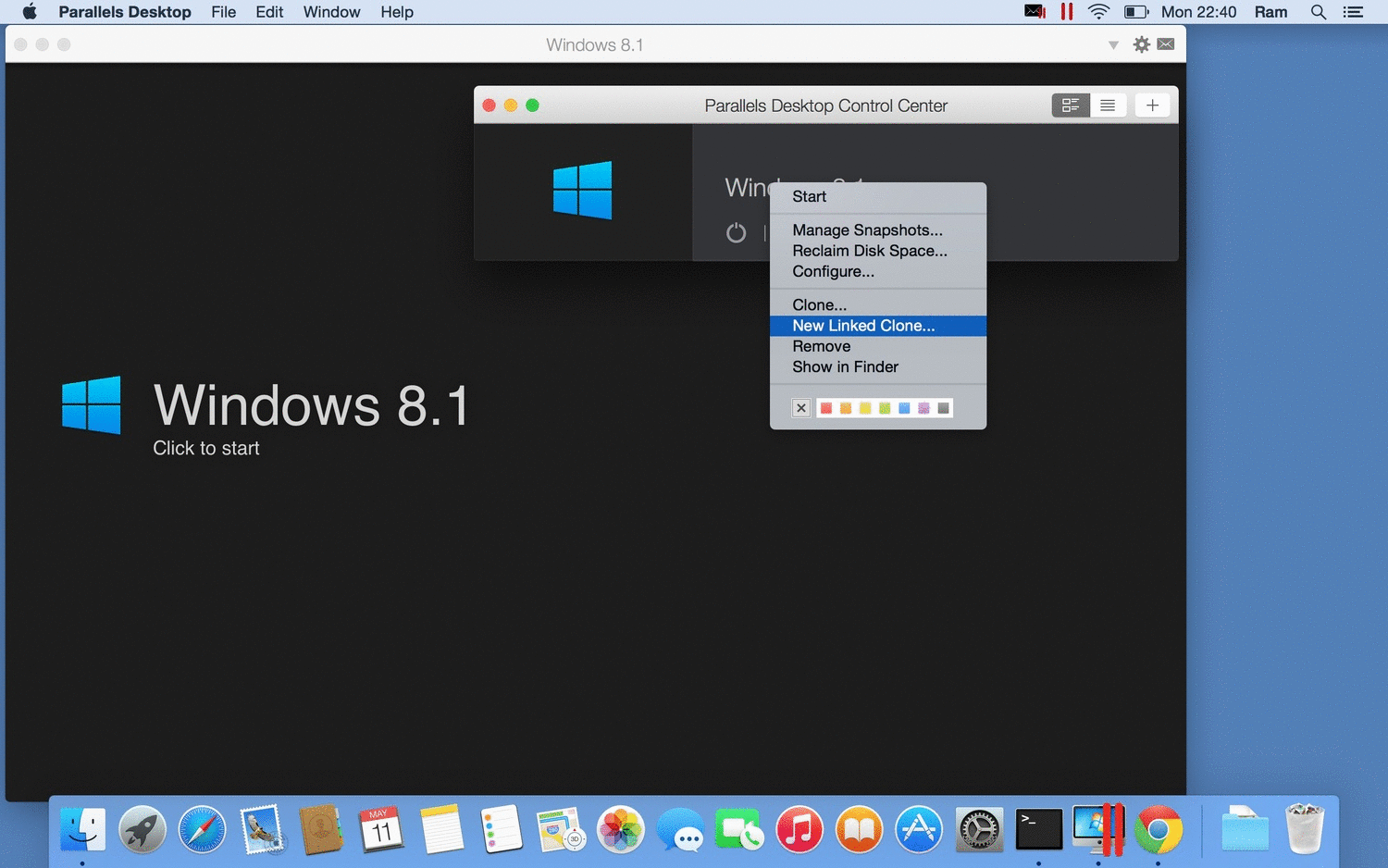 Linked clones of the same parent VM can run at the same time.
To summarize, you can create a new VM based on the parent VM in just a few moments. The linked clones help you save your Mac's hard disk space because they do not copy the entire parent VM. Unlike regular snapshots, several linked clones of the same parent VM can run at the same time.
We hope this info on linked clones in Parallels Desktop was helpful. Don't forget to follow the Parallels Support team on Twitter!