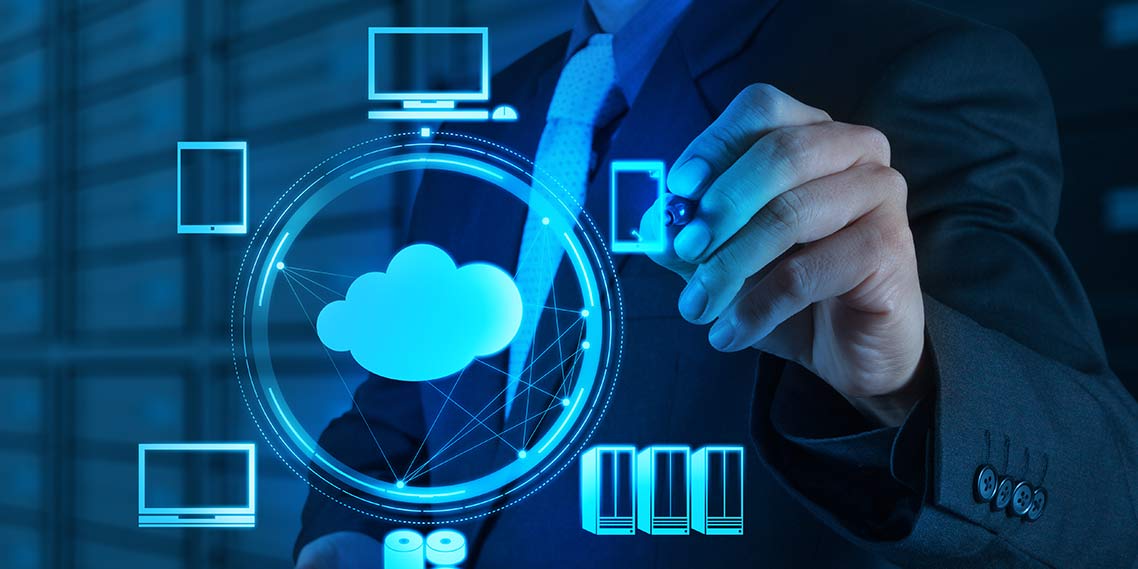 Citrix Cloud: Is It a Good Idea? | Parallels Insights
Citrix Cloud is a cloud management platform that enables organizations to deploy cloud-hosted desktops and applications to end users. It connects to organizational resources through connectors on any cloud or infrastructure (on-premises, public cloud, or hybrid cloud). Citrix Cloud allows the management, deployment, and creation of applications and workspaces from a single console.
Citrix Cloud Services
Citrix Cloud offers the following services:
Microapps: Delivers actionable and relevant notifications to users' workspaces directly.
Endpoint Management: Offers mobile device management and mobile application management to deliver apps to users and manage their device and app policies.
Virtual Apps and Desktops: Offers desktops and apps as a cloud service, allowing users to work from anywhere.
Citrix Gateway: Allows access to apps and data needed to do work.
Citrix Secure Browser: Isolates web browsing and protects corporate networks from attacks.
Citrix Application Delivery Management: Manages Citrix networking deployments from a cloud-based console or on-premises.
Citrix Analytics: Collects data and generates insights from Citrix portfolio products.
Citrix Content Collaboration: Allows collaboration, access, integration, and rights management of ShareFile.
Citrix SD-WAN Orchestrator: Allows Citrix partners to offer SD-WAN services to customers via a single-pane management platform.
Citrix Cloud Challenges
Citrix Cloud has its limitations. When it comes to the cloud, the main stumbling block for many businesses is cost, and it's sometimes difficult to predict what those expenses will be. Citrix Cloud cost calculators are likely to give a lower cost than required. Thus, IT pros must carefully assess the costs of migration.
IT pros should consider Citrix Virtual Delivery Agent maintenance when calculating Citrix Cloud expenditures. To communicate with Active Directory, IT will require at least two Cloud Connectors and two more servers to accommodate that infrastructure.
The cost of a cloud subscription can also vary significantly based on the workloads of users and the resources they consume. On-premises VDI, on the other hand, has predictable monthly expenditures.
Citrix
Cloud Trial
The Citrix Cloud trial access is managed on a per-service basis, and for some services, you may need to request a demo before you receive trial access. Considering the risks involved in migrating to a cloud platform, it would undoubtedly help if potential Citrix Cloud customers could try it out first before making the big plunge. Unfortunately, sometimes it may be challenging to get an evaluation or trial. Sometimes the trial remains in "trial requested" status due to limited capacity.
Migration Complexity
Citrix products, such as Citrix Virtual Apps and Desktops, are often known to be complicated to set up and manage. Due to business deadlines and migration complexity, you might have to deal with expensive professional fees. If your IT staff isn't given enough time to evaluate this cloud option, you may be forced to hire third-party IT consultants to complete the cloud migration.
Leverage the Cloud with Parallels RAS
If you're looking for a solution that delivers applications and desktops to any device while also leveraging the power of the cloud, you might want to try Parallels® Remote Application Server (RAS).
Parallels RAS is a virtual application and desktop delivery solution that's affordable and easy to deploy, manage and maintain. It supports all major cloud deployment models: public (e.g., Amazon Web Services, Microsoft Azure, and Google Cloud), private, hybrid, and even hyperconverged infrastructures.
Parallels RAS enables you to enjoy the benefits of public-cloud infrastructures, including almost limitless scalability, high availability, disaster recovery capabilities, and global accessibility. All features are included in a single licensing model.
Want to try it out?