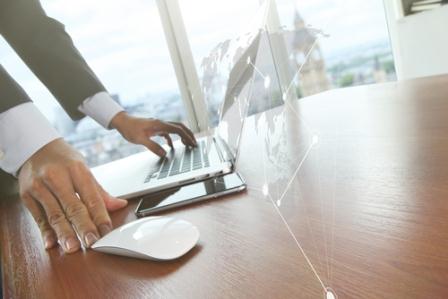 Citrix Printing Issue? How to Eliminate With Parallels RAS
Citrix products have been popular for their feature-rich tools and performance. However, these advantages come with certain challenges. Along with high cost and complexity, Citrix printing issue is a major challenge for businesses. Although Citrix is constantly trying to resolve printing issues, Citrix environments are still sensitive when it comes to printing. In addition, server admins often have a tough time configuring printing in Citrix.
The cause of the issue is due to the dependency on Microsoft. Windows back-end tools have been designed to work with legacy IT solutions. Users previously worked from only one platform, so there were fewer printers connected to one print server. However, the smartphone revolution has brought a diversified range of devices to the system. With multiple operating systems, platforms, and devices, IT admins have to install device drivers for all printers that will be used on every terminal services server. When badly written printer drives are installed on Citrix servers, they cause the printer spooler to crash. This is the main reason behind the Citrix printing issue. While restarting the service would resolve this issue most of the time, you need to uninstall the driver that is causing the issue—and identifying the bad driver is a challenge.
How do you resolve your Citrix printing issue?
Citrix has come up with a few options to resolve the Citrix printing issue. Firstly, you can use the Auto Printer Creation option. Citrix maps all local printers using a policy and spooling and rendering takes place on the client end. However, you should install the Citrix Universal Printer Driver (UPD) or install each printer driver on the Citrix master image. Another issue with UPD is that it supports only basic printing functions; multi-function printers are not supported. Moreover, UPD doesn't work well with BYOD networks.
Apart from that, session-based printing is available, but only for controlled environments. For this option, administrators have to create a policy for each printer that points to the print server. However, these policies are applied for specific groups in the Active Directory, so the user needs to be part of any such group to get access to local printing.
Citrix Universal Print Server (UPS) is the new option released with XenApp 7.6. UPS is a component installed on the print server and works in conjunction with session-based printing, allowing the use of UDP. While this option resolves the Citrix printing issue to some extent, it doesn't support Microsoft clustering.
Parallels Remote Application Server is a comprehensive application delivery solution that handles the management of the entire virtual infrastructure, including printing issues. It offers universal printing redirection applications delivered from Windows servers and major hypervisors, which allows connected users to access their local printers while using remote applications. It simplifies printing management in an RDS as well as VDI environment, as you don't need to install a printer driver on the server. It means the end-user can print from an application or desktop running on a network remote to the device in use, regardless of the make, model, device, OS, platform, or location. It is especially useful when you work with iPhone, Android, and other mobile devices. This universal printing driver is automatically installed on the terminal server agent, remote PC agents, and VDI guest agents by default, without the need for additional configuration. By transferring smaller files on the network, it ensures that the performance is not affected. Parallels Remote Application Server is an ideal option when it comes to creating virtual offices with higher productivity.
Another striking advantage of Parallels Remote Application Server is the HTML5 gateway. It allows you to access company resources from any HTML5-enabled browser. You don't need to install client software or plug-ins on the client device. You can browse remote resources from any Internet café or a new system and also print documents from any printer available in the network. With privilege-based access and second-level SSL authentication, the network is highly secure. Parallels Remote Application Server is easy to deploy and use. Most importantly, it is cost-effective. With a simple tool, you can cost-effectively monitor and manage the entire network while eliminating the headaches of the Citrix printing issue.
Parallels RAS makes the migration process easier with a free migration tool that automates most of XenApp use case scenarios. The migration tool extracts settings from Citrix XenApp 6.x into a file that can be imported from Parallels RAS Console.
Download Citrix Migration Tool
Read more about Citrix Alternative
Download the Citrix Migration White Paper
References
Citrix Printing Issue: A Dummies Guide to Tackle Printing Issues in a Citrix Environment | Brett Loveday
Citrix Printing Issue: Common Citrix Printing Issues and Problems | Printer Logic
Citrix Printing Issue: Troubleshooting Process for Printing Issues with Auto-creation Failure and Citrix Print Manager Crashing | Citrix Support
Citrix Printing Issue: Citrix XenApp: Troubleshooting Printing Problems & Issues | Citrix Techs
Citrix Printing Issue: Printer Redirection | Microsoft TechNet