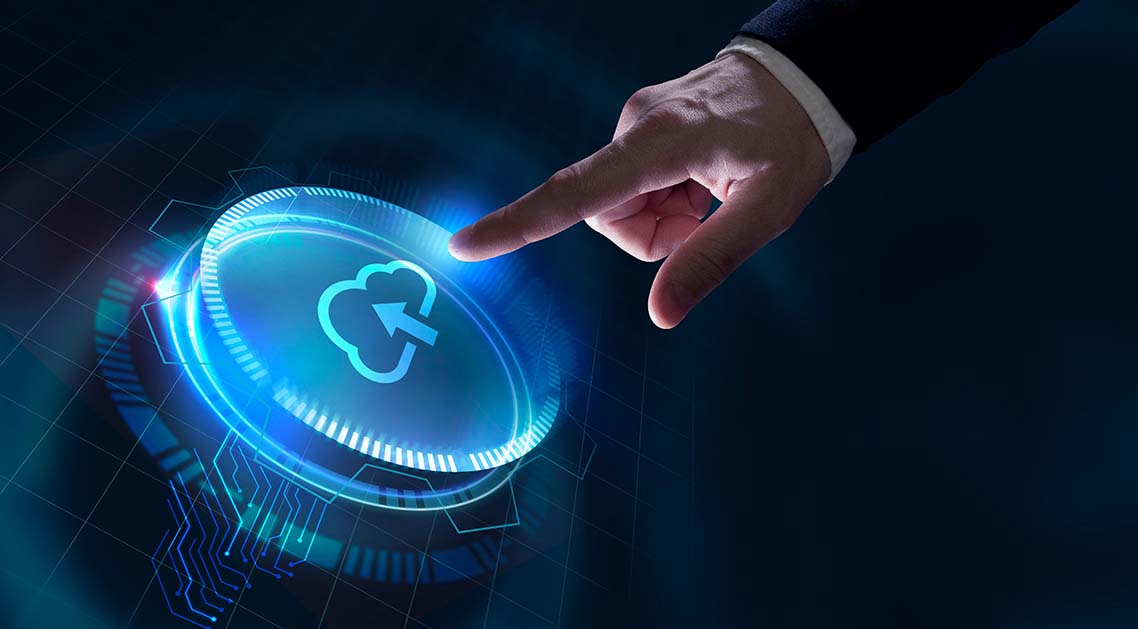 The State of VDI and Cloud Computing in 2021 and Beyond: 4 Key Takeaways from the Survey
This isn't the first time Parallels conducted a survey to understand the state of virtual desktop infrastructure (VDI) and cloud computing. However, this recent version is quite significant, mainly because it was carried out in the midst of a global pandemic. We already know that VDI and cloud computing are strong enablers of remote work. However, remote work adoption has never been as widespread as it is now.
There are several interesting facts that can be gleaned from this recent survey, and we'd like to highlight some of them here.
What's the Number One Reason Businesses Use VDI?
There are a number of reasons why businesses use VDI. It's more secure. It provides the flexibility to work from any device, anywhere. It's the easiest way of keeping computer systems updated and patched. However, the number one reason is really its ability to enable remote work.
The survey results showed 31.3% of respondents identified remote work as the most important reason for choosing VDI workloads.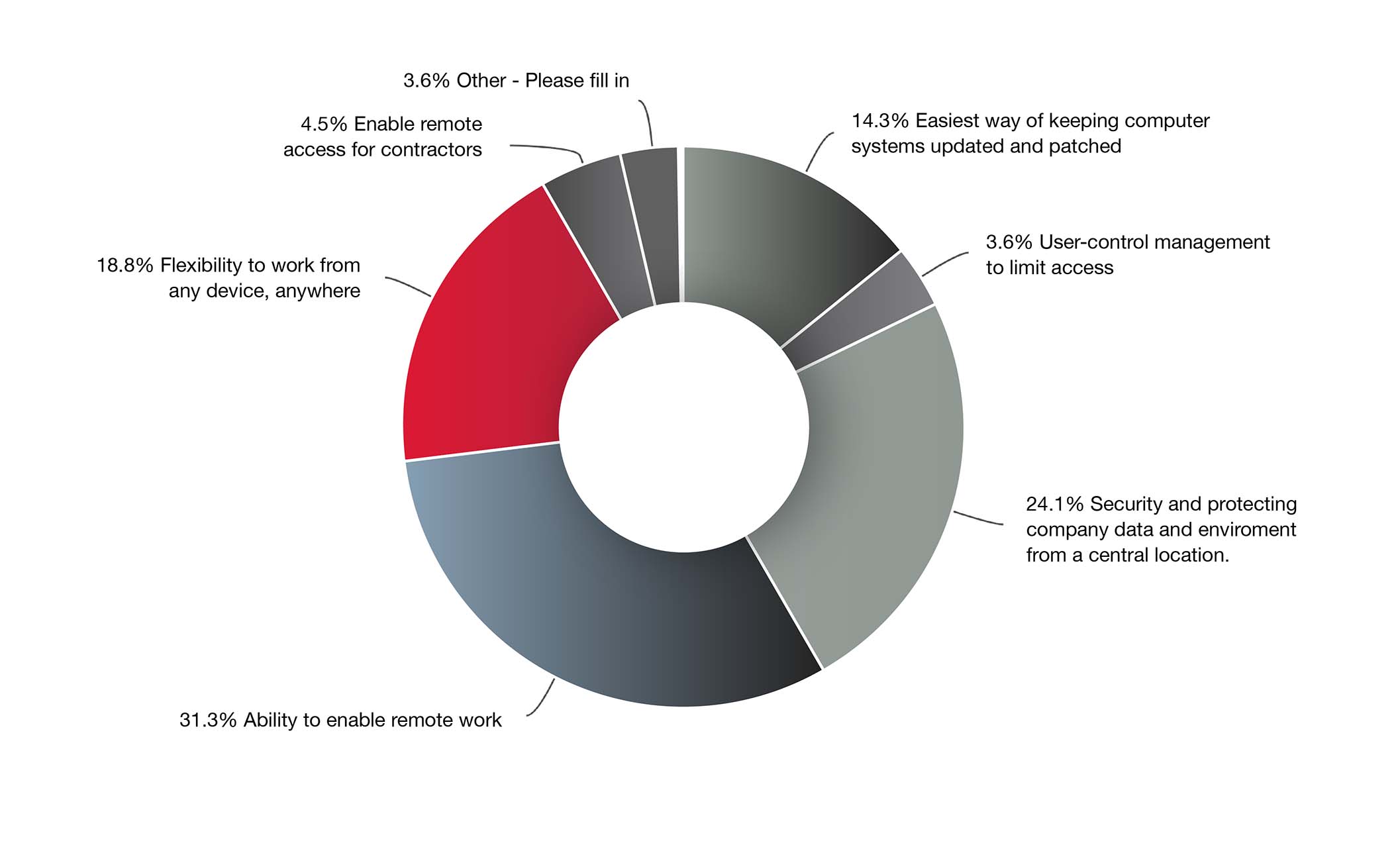 How Crucial Was VDI as an Enabler of Remote Work During the Pandemic?
While VDI is a known enabler of remote work, we were curious to see just how crucial its role was in this regard when the pandemic struck—when businesses needed a quick solution that would enable employees to work from home. Judging from the results, it played quite a significant role.
43.6% said it was somewhat important, but another 43.6% said it was very important, as most of their employees had to work from home. When you combine those, you have 87.2% saying it's important albeit to varying degrees.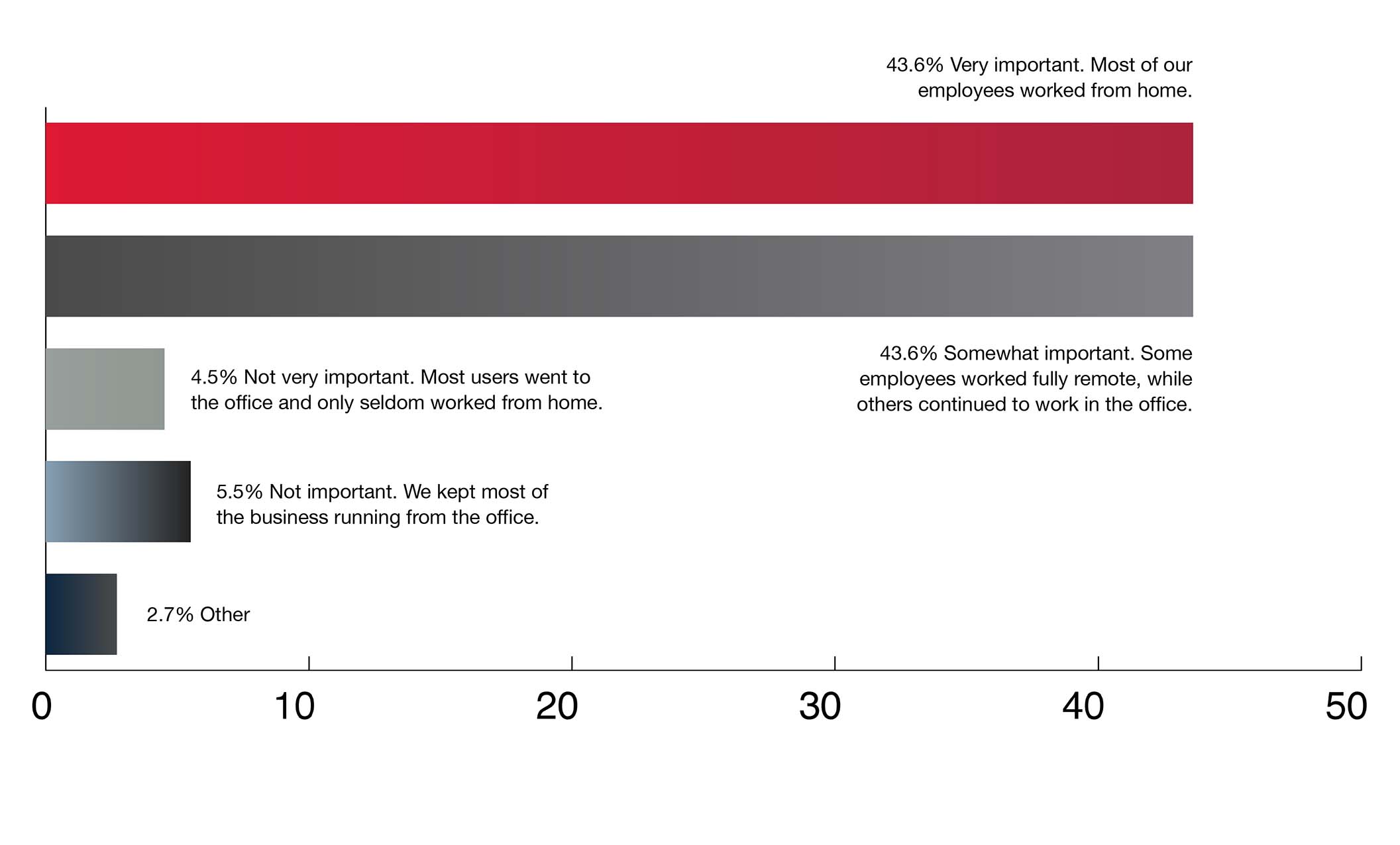 Some VDI Environments Only Require Five or Even Fewer Administrators
Organizations who are contemplating adopting a particular technology usually want to know how demanding it can be to IT staff to give them an idea of whether their current staffing level would suffice. In this survey, we found that a large majority (76.4%) of organizations needed only five or even fewer employees to manage their VDI environments.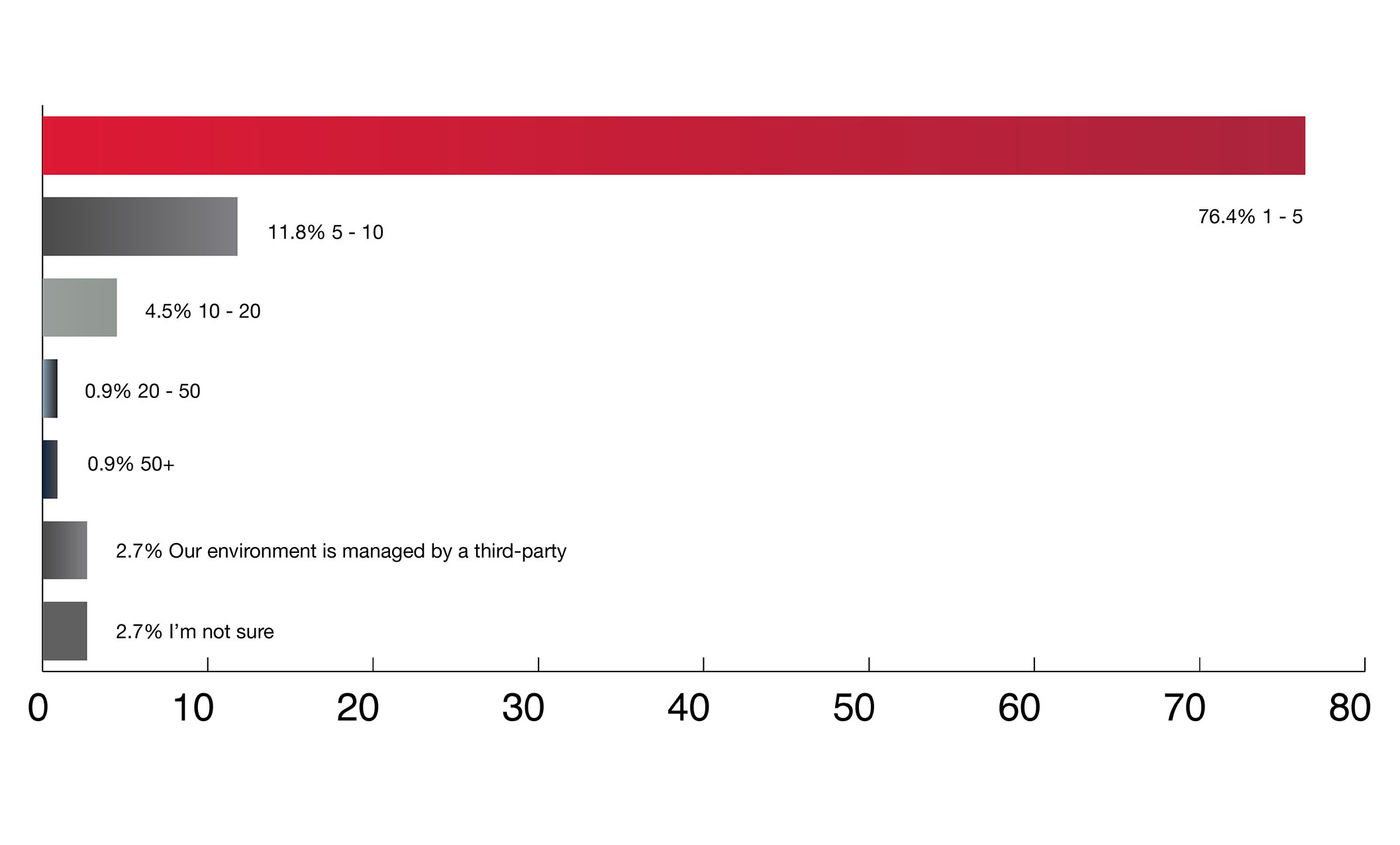 What Are the Most Widely Used Endpoints for Connecting to VDI Workloads?
VDI-based applications and desktops can be accessed from almost any endpoint device—laptops, desktops, thin clients, tablets, phones, etc.— especially if the VDI solution supports HTML5-based web browsers. However, laptops are the most popular. 43.1% of respondents said their VDI workloads are accessed from laptops.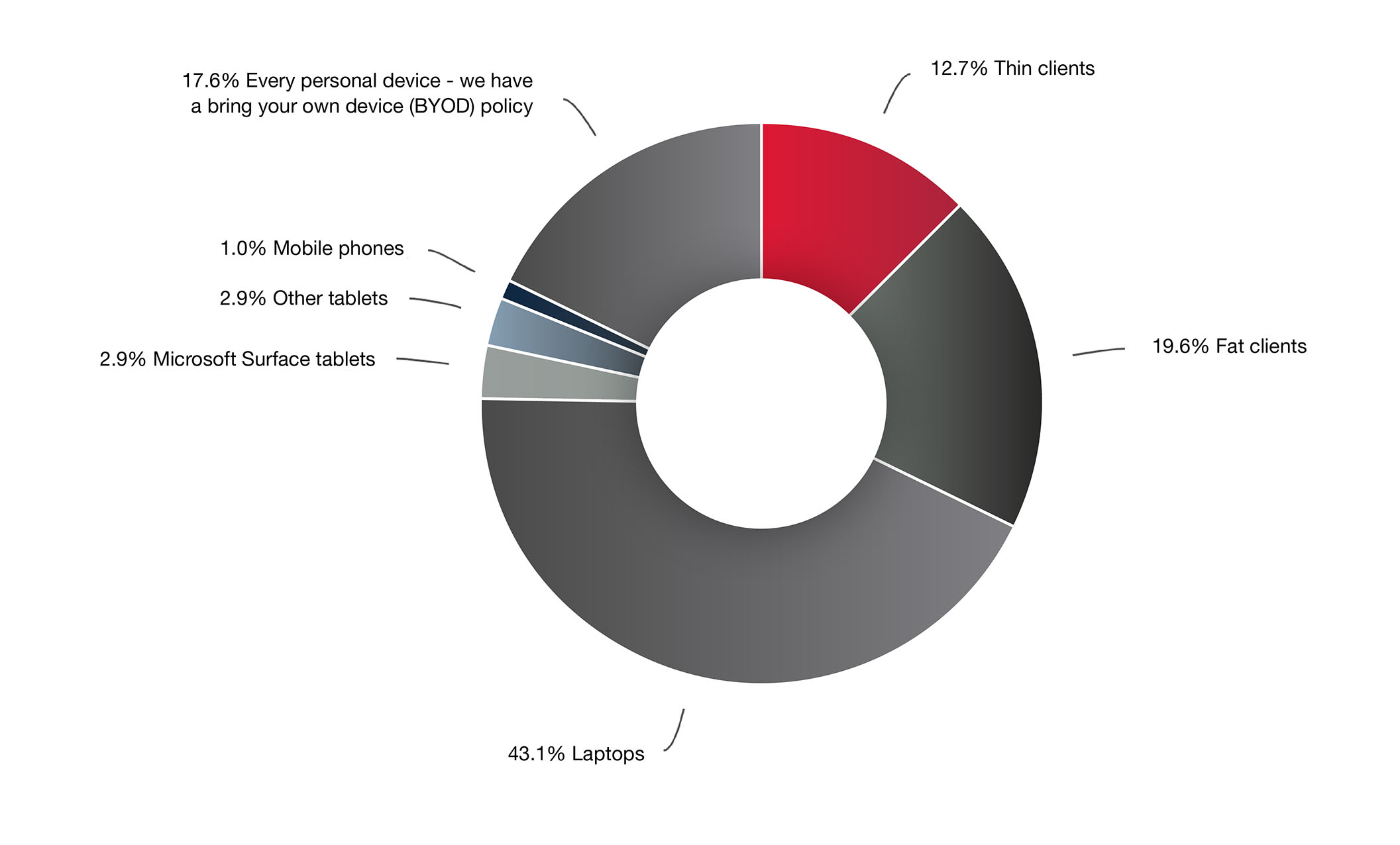 What Are Some Other Interesting Points?
Other interesting points that can be found in the report include the:
Percentage of users leveraging VDI in an organization.
Typical size of a VDI environment.
Operating system used to host applications and desktops.
Common sources of VDI problems.
Time spent troubleshooting VDI issues.
Type of cloud services that companies use.
Cloud vendors that are being used.
Reasons for choosing cloud services.
Biggest concerns about moving to the cloud.
And many more!
Download the Full Report
Business leaders and decision-makers who are still looking for a solution to enable their employees to do remote work can use relevant, non-biased information from organizations that have actually implemented it themselves.
Download the full report now, and get useful insights regarding the state of VDI and cloud computing.