VideoStudio 2022 in Windows 11 Using Parallels Desktop for Mac
While several products of the Corel® portfolio have versions for both Windows and Mac (CorelDRAW® Graphics Suite, CorelCAD™, Painter®, MindManager®, WinZip®, and some Parallels® products), the recently released VideoStudio® 2022 is only available for Windows, so I thought it would be interesting to try it in Windows 11 on a Mac with Parallels Desktop for Mac. 
VideoStudio 2022 64-bit version 25.0.0.373 installs and launches in Windows 11 on my Intel iMac with only a tiny warning: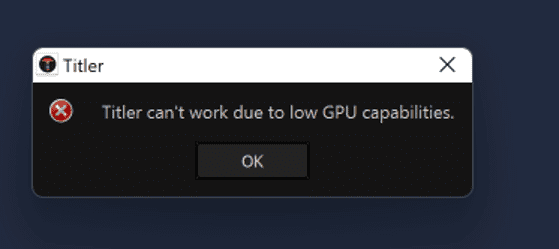 Note: warnings like this are not uncommon, especially with graphically-intensive Windows applications. Keep reading and you will see I had no trouble creating a title in a video. This is because this warning is from one third-party effect which I did not use.
However, it fails to install on my M1 Mac. I have notified the VideoStudio team, and they are now addressing this. When there is a new release that addresses this issue, I will update the blog post.
I used the 10-day free training bundled with VideoStudio from Studio Backlot. This training is excellent, especially for a user new to VideoStudio.
In less than 3 minutes, I was able to create the deliberately-cheesy and useless video below using VideoStudio 2022, without any problems. All the work for this video was done on my intel-based iMac running Parallels Desktop 17.1.1. (FYI, my iMac is a 2020 Retina 5K iMac with a Radeon Pro video card. My iMac is on the latest release of macOS Big Sur.) Despite the warnings shown above, I was able to add a title to the video.
Video 1: My first video created in VideoStudio.
If you have an Intel Mac and would like to try out a high-end video editor, VideoStudio is one you should consider. Here is a 30-day free tutorial. Let us know about your experience on Facebook or Twitter.