Azure Virtual Desktop with Parallels RAS: hybrid cloud made easy
The simplest way to optimize Azure Virtual Desktop costs.
Try a fully functional Parallels RAS deployment directly from Azure Marketplace.
Why customers love Parallels RAS with Azure Virtual Desktop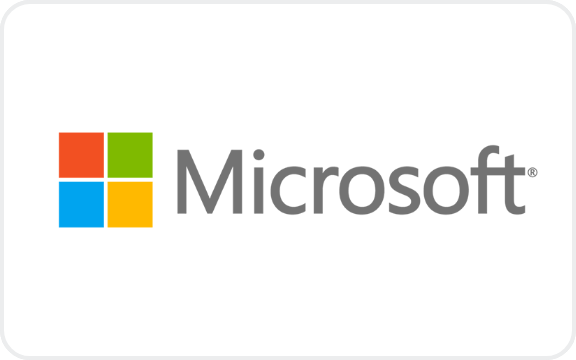 Parallels RAS integration with Azure Virtual Desktop ensures optimized service delivery while providing a unified end-user experience. It simplifies Azure Virtual Desktop deployment and provides centrally managed capabilities, including auto-scaling, FSLogix Profile Containers configuration and automated VM image optimization.
Customer Stories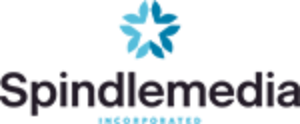 Spindlemedia
ISV leverages VDI solution to enhance Azure Virtual Desktop. Reports a reduction of 83% time to market.

Bruxelles-Propreté Agence Régionale '(Arp-Gan)
With a small IT department consisting of a single administrator, "it would have been impossible to manage everything without a solution like Parallels RAS," says Christophe Jurdan, system engineer at Arp-Gan.
| Features and functionality | Parallels RAS and Azure Virtual Desktop | Azure Virtual Desktop native |
| --- | --- | --- |
| Auto scaling and power management of session host servers | Yes | Yes |
| Managing and maintaining FSLogix Profiles | Yes | Yes (requires additional consoles and policies) |
| Image optimization to increase user density and performance | Yes | No |
| Drag and drop files to improve working with data | Yes | No |
| Universal printing and scanning | Yes | Limited |
| Full hybrid options by deploying towards multi cloud and on premises | Yes | Limited (requires Azure Stack HCI) |
| Integrated cost savings on storage | Yes | No |
| Freedom of choice in MFA providers and IDPs | Yes | No |
| Accelerated file enumeration to speed up working with redirected drives | Yes | No |
| Managing and assigning MSIX app attach | Yes | Limited (no version tags, no automated certificate management) |
| Monitoring, reporting and session details | Yes | Yes (requires Log Analytics at additional cost) |
| Managing multiple Azure Subscriptions / tenants | Yes | Limited |
| Session prelaunch technology to speed up login process | Yes | No |
| Unified client consolidating AVD and non-AVD resources | Yes | No |
| Custom web access URLs including branding and simplified certificate management | Yes | No (custom URL is possible but requires components and configuration outside of AVD) |
| Auditing of administrative actions with easy reverting of each action | Yes | Limited (no easy reverting of admin actions) |
| Granular filtering of published resources based on various conditions | Yes | Limited to only users and group membership |
| Wizard driven deployment, single console | Yes | Limited (requires multiple consoles and no end-to-end deployment wizard) |
| Automation based on API and PowerShell | Yes | Yes |
| 24x7 unlimited support included | Yes | Yes (at additional cost) |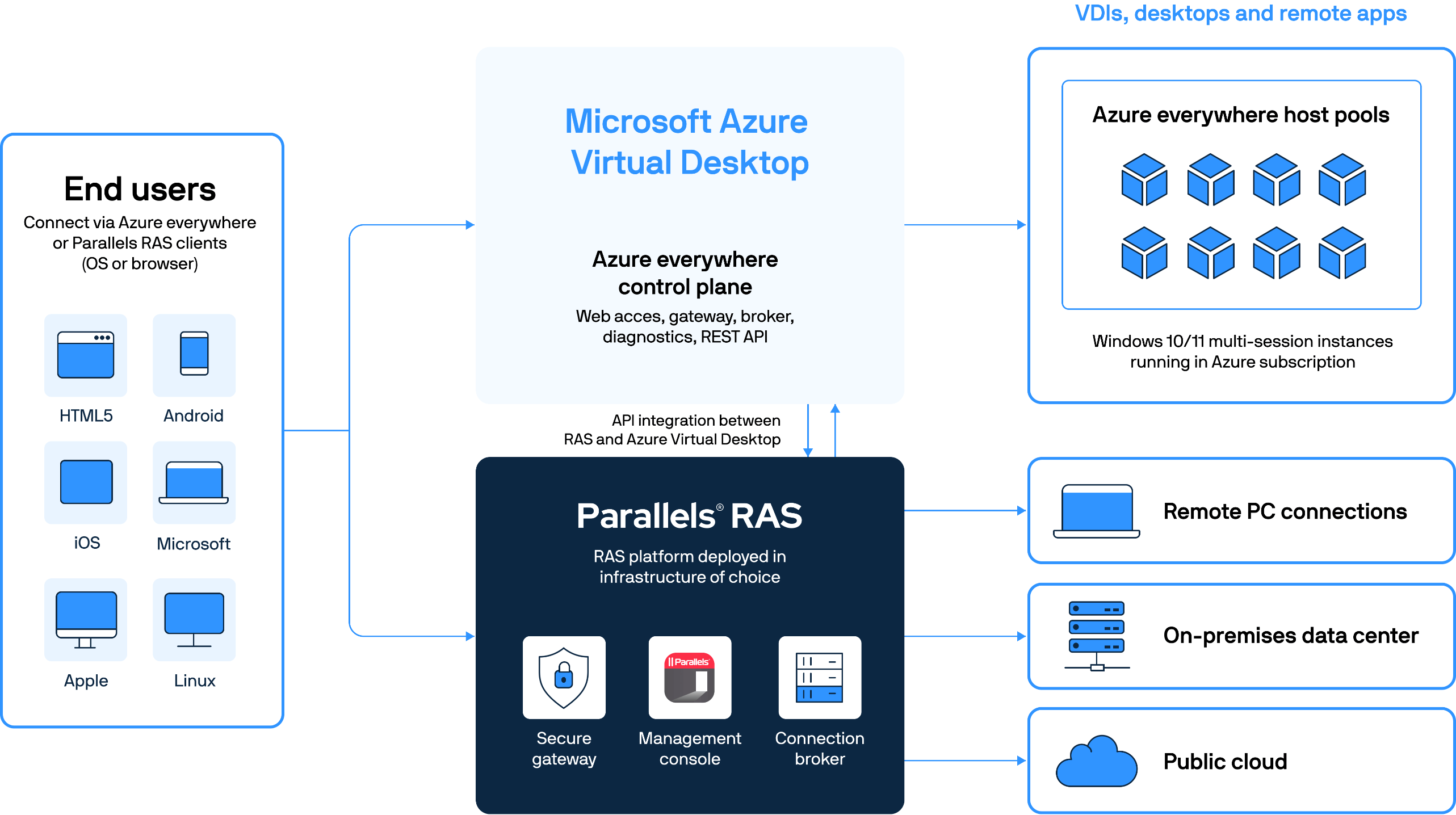 Frequently asked questions
Simplify and enhance Azure Virtual Desktop with
Parallels RAS
Discover how Parallels RAS can streamline your Azure deployments, decrease your costs, and offer a better experience for both administrators and end users.
Try now