My Home Office
---
"You can never have too much RAM, too much storage, or too many pixels."
In my work at Parallels, I create lots of content: videos, blog posts, screenshots, and even a little code. Like everyone else, I also work almost exclusively at home, so I decided to spend a little time in the last month to put together a home office setup that would help me create even more content in a more efficient manner.
Figure 1 shows the setup that I finally put together, with lots of screen space, using my iPad via Sidecar as well as a second portable hi-res display.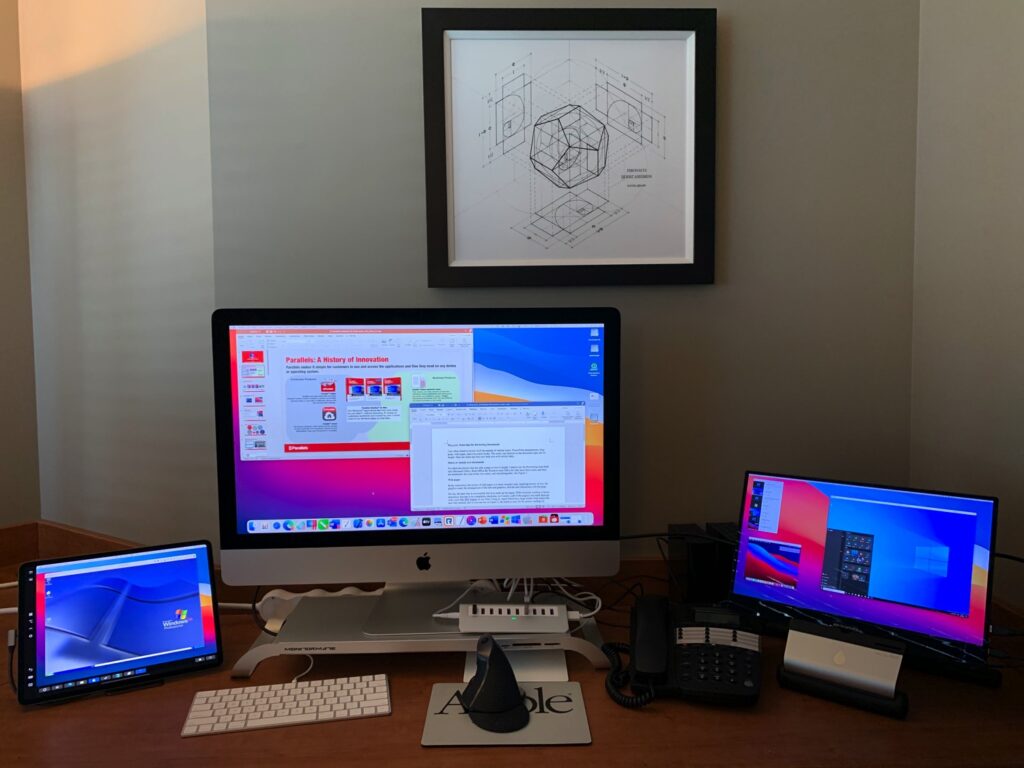 I added three 10TB external drives for use with Time Machine backups, as well as storage of extra virtual machines. Figure 2 shows the specs for these various components.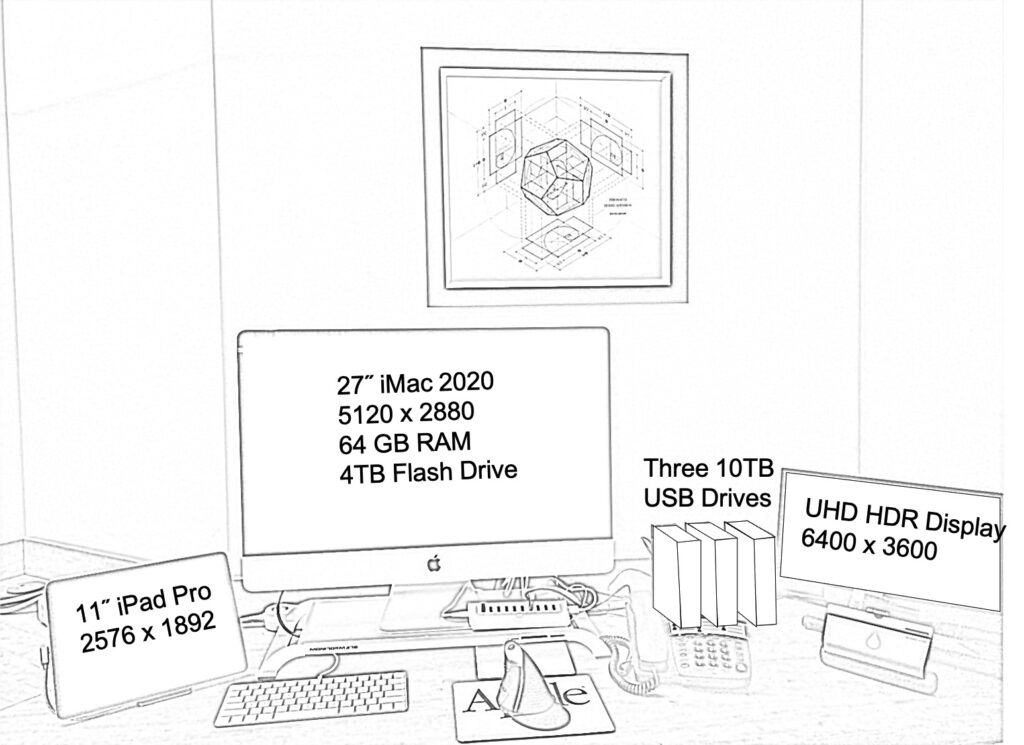 Having a secondary screen has turned out to be even more useful than I thought it would be. I can keep an eye on email, even while I am working on the last few fine touches on a video.
Virtual machines, as well as files related to video creation, account for most of the space consumed on my drives, and the processing power of the iMac 2020 makes using Photoshop 2021 and ScreenFlow 9 – even at the same time – snappy and doable.
I run Time Machine to back up the iMac and it has worked like a dream from the very first day.
I use Dropbox for an extra, off-premise backup of everything except for virtual machines or very large video files. Dropbox has saved me on many occasions, so I don't mind at all the yearly charge for 2TB of space. The really large files I manually backup.
With the additional RAM of the iMac, I can easily run several VMs at the same time with no noticeable slowdown, as Figure 1 shows.
Being without the Mac for any extended period would be a real problem for me, so I am quite careful when doing major upgrades, and I follow the upgrading advice of Joe Kissell of Take Control Books to avoid any problems.
Let us know in the comments if you have come up with any home office setup tricks that are working particularly well for you, especially if your tricks relate to the use or backup of virtual machines.