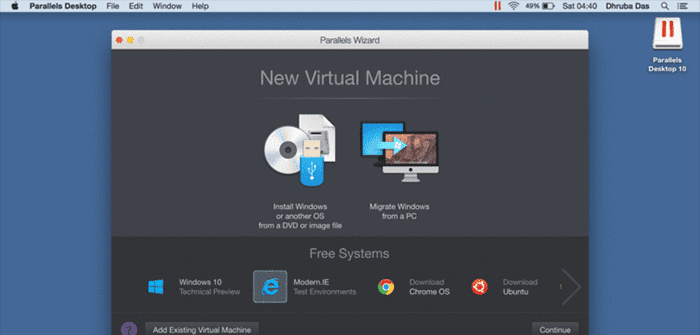 How to Install Windows on Mac with an .Exe Image File in Parallels Desktop
---
Guest blog by Dhruba Jyoti Das, Parallels Support Team
---
I'm sure many users have encountered the following scenario after successfully installing Parallels Desktop for the first time—they buy a digital copy of Windows from Microsoft and…find out they can only use an .iso image or a CD to install Windows on Parallels Desktop. Sound familiar? If so, read on for detailed instructions on how to install Windows in Parallels Desktop with an .exe image file.
First, let me explain why the .exe images of Windows will only work for certain situations.
To be able to launch .exe, you need to have Windows already installed. An .exe image will work for upgrading your existing virtual machine (for example, Windows 7 to Windows 8), but it won't work to create a brand new VM.
Let me guide you through the steps to set up your VM with a Windows .exe file:
Step 1:
Get a copy of Windows from Microsoft or their resellers. Read on if the image you've bought has the .exe extension or skip to Step 4 if you already have an .iso installation media or a Windows CD.
When you try to use this .exe image to create a VM, it doesn't "see" the installation file. This is like having all the raw ingredients to cook your favorite dish (i.e, your Mac, Parallels Desktop and Windows), but then discovering that your stove won't heat up (i.e. the downloaded link won't open).
Step 2:
Launch Parallels Desktop, click on File → New → Modern.IE Test Environment → Continue → Accept the License Agreement and choose Windows 8.1 (or whatever OS you have the .iso image for) → Install.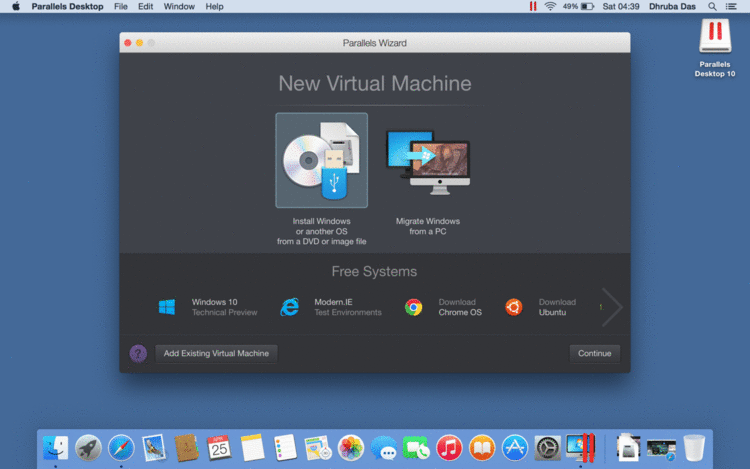 (You can also review this Knowledgebase article to learn more about installing Modern.IE Test Environments. A Modern.IE Test Environment is primarily used by developers and testers, but you've installed it for a different reason.)
There we go! But we aren't quite there yet. Now we need to convert your .exe image of Windows to .iso format.
Step 3:
Launch Internet Explorer → Open this link → Select Create media → Run and choose your language → Select the Windows edition you've purchased and Windows Architecture (32 or 64 bit) → Choose .iso file and save the file on your desktop. Sound difficult? Not at all! See below for a quick visual: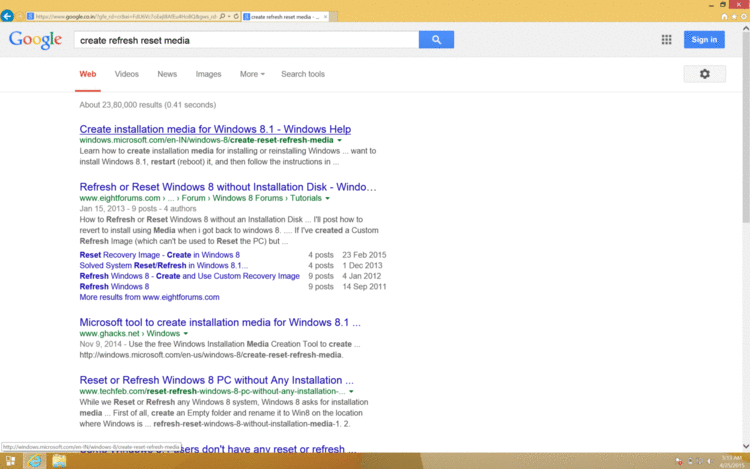 Step 4:
Now you have successfully created an image file for installing windows on your Mac and you can move on with the actual VM set up as shown in the video below:
Voila! Your Windows VM should be installed and up and running. The first time you start Windows, Parallels Tools will be installed to allow flawless integration between Windows and OS X.
As you see now, converting Windows installation files is not rocket science. We hope you enjoyed reading this blog post—if you find these tips and tricks helpful, please share them with your friends and follow the Parallels Support Team on Twitter!