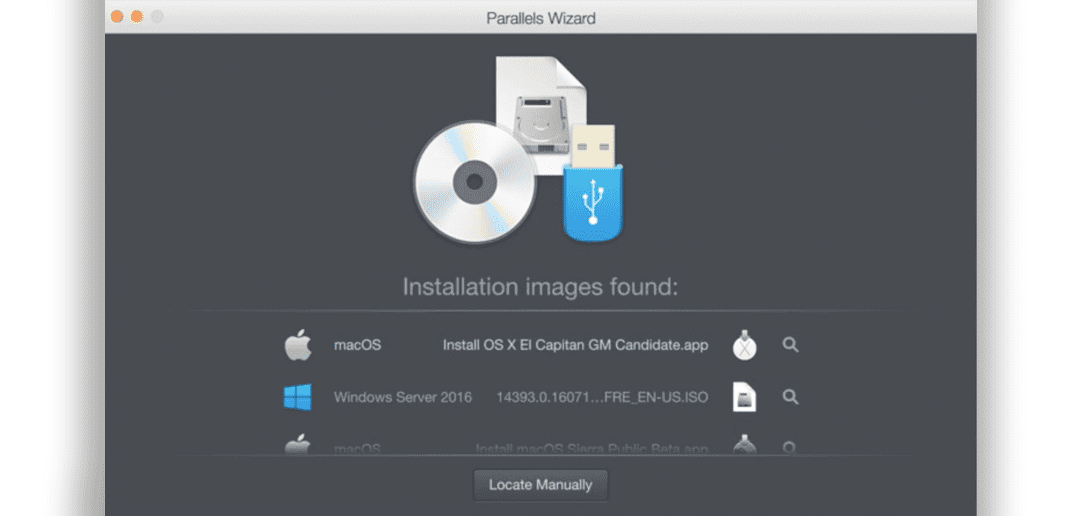 Run older versions of Mac OS X seamlessly with macOS Sierra
---
Parallels Support team guest authors: Swati Swaroop
---
Hey folks, do you have trouble launching a third-party application on macOS Sierra? Chances are, this app is simply not compatible with the latest Mac operating system. Check your program system requirements to see if that is the case.
Alright, let's assume you found out it's not compatible. But you've already upgraded, so you are back to square one, right? Apple made the downgrade process very tricky, so I personally would not recommend going this route unless you have a Time Machine backup.
Luckily, there is a perfect alternative. You can simply set up your older macOS in a Parallels Desktop virtual machine; this way, you will be able to install and use an app(s) that is only compatible with older macOS versions. And most importantly, you will be able to do that seamlessly with your latest macOS, like any other VM.
In this blog, I will walk you through installing OS X El Capitan in a Parallels Desktop VM running on macOS Sierra. (The process would be similar for Mavericks and Yosemite.)
I am going to explain the steps you need to follow to install Mac OS X as a VM, assuming you already have Parallels Desktop for Mac installed. If not, you can visit this page to get your free trial.
Basically, there are three main things we need to do:
1.Download the El Capitan installer app.
2.Create a new VM.
3.Install El Capitan.
Let's get down to business…
Download the El Capitan installer app.
You need to be registered as a developer, or you have to join the free beta software program to download older versions of macOS.
Create a new OS X El Capitan Parallels Desktop VM.
Once you have your older macOS installer, you can proceed with the VM setup:
Launch Parallels Desktop for Mac.
Open the New Virtual Machine wizard and press the +
Select Install Windows or another OS from a DVD or image file.
The wizard will then find the El Capitan installer app, or you can locate it manually.
After that, just follow the standard OS installation prompts to complete the setup.
Once the setup is completed, your VM will restart automatically and launch the installation of Parallels Tools. Please do not interrupt this process—this is a very important set of utilities that helps you use your VMs in the most comfortable and efficient way.
It's a piece of cake, isn't it? Hope this will be helpful for you. Share your thoughts with us in a comment below, or reach out to us on Facebook or Twitter.
Mac OS X is clearly not the only operating system you can install in a VM. Visit this blog to learn more about free OS types you can install from within Parallels Desktop.
Try Parallels Desktop for free for 14 days!