Secure contractor access
Give contractors a simple, secure, and cost-effective way to access your files, apps, and desktops on their own devices.
Why Parallels Secure Workspace for contractors?
No need to buy and manage hardware for your contractors. No need to spend time installing complex agents or clients on devices that are not under your control. Thanks to Parallels Secure Workspace, your contractors can work with your applications, desktops and shared files via the browser of their own device, with full security including multi-factor authentication.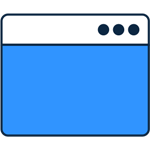 No desktop agents or clients to install or manage
Users can access applications, desktops and files via their browser; they can simply authenticate with the built-in MFA and get started. This also means receiving a lot fewer support tickets, and your IT team doesn't need to take any risks by accessing devices that are not owned or managed by your IT department.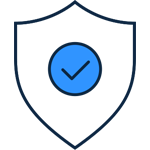 Secure usage without local data plus granular usage control
Contractors access your apps, desktops, and data via a device that is not under your control. And that's fine. Nothing is running locally on their device, they only access the items they have the right to access, and you can block functions like copy/paste and printing.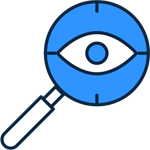 Fully audited, including. Optional recording
Your contractors can access your organization's confidential data? No problem, Parallels Secure Workspace offers a built-in usage audit. You'll have a log of what systems were accessed when. You can optionally even record full sessions for full visibility.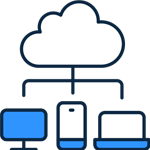 Cost-effective BYOD
Why buy hardware for your contractors? They probably already have a device they prefer anyway. With Parallels Secure Workspace, you can reduce your end user computing costs for contractors by up to 44%.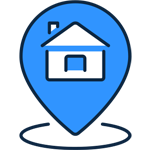 Context-aware access
Limit access to your systems to your home countries or certain locations? That's perfectly possible with context awareness in Parallels Secure Workspace.
We were looking for a tool capable of making parts of our IT systems available to our subcontractors, while maintaining the necessary data security requested by our purchasers. We were instantly surprised by the features offered by Parallels Secure Workspace, especially since it met all our budgetary constraints.
Alexandre Delhom
IT Manager, SUD AERO
Deploy in three simple steps
Set up Parallels Secure Workspace in your backend
Install the virtual appliance in the cloud of your choice (private, public or hybrid) and plug in your existing infrastructural components such as your AD, application and file servers, etc.
Upload and activate your license keys
Once your environment is ready and you want to go live, you can convert your product keys into the Parallels Secure Workspace license via our end-user license activation portal and upload it to the appliance.
Roll out and inform your users
Inform your users about the existence of their new digital workplace and instruct them on how to set up their multi-factor authentication s well as how they can use Parallels Secure Workspace via the User Guide.