Try Parallels Secure
Workspace now!
Find out why Parallels Secure Workspace is the future of IT operations.
With Parallels Secure Workspace, we've redefined what an efficient, secure, and user-friendly IT experience should look like — for both admins and end users alike. Discover incredible flexibility across any environment, whether it's your own infrastructure (on-premises or cloud), through a demo account, or even via Azure. With seamless integration capabilities, advanced features, and a commitment to providing a world-class user experience, this is how you transform your IT department.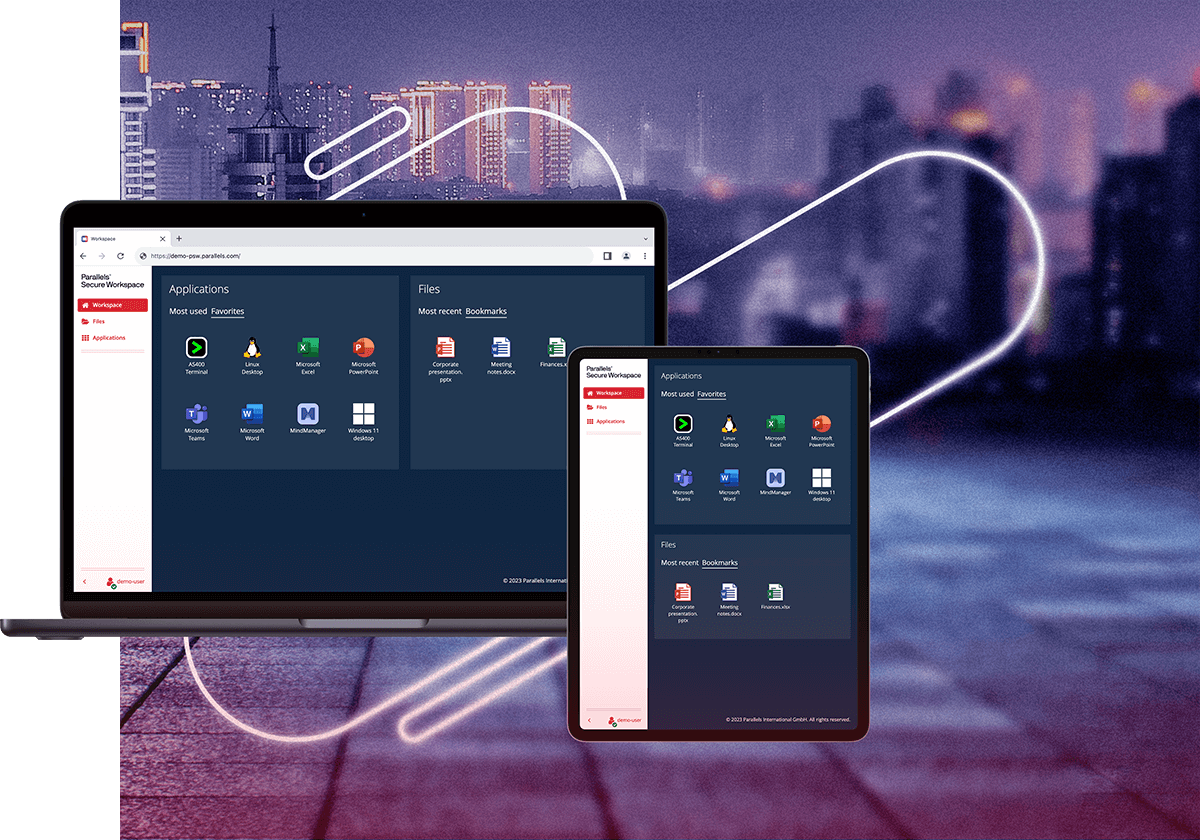 Demo account
Follow these steps to launch your demo now!
Fill out the form
Find your username and password in your inbox
Log in to demo-psw.com with your credentials
Get access to our preconfigured environment for 14 days

Free pilot
Parallels Secure Workspace being distributed as a software (virtual) appliance which you can deploy either on your own infrastructure (e.g., VMware ESXi, Microsoft Hyper-V, OpenStack, etc.) or a public cloud service like Microsoft Azure, Amazon ECS, Google Compute Engine, or IBM Cloud.
Once installed it can be configured to connect to one or more existing Windows backends. Parallels Secure Workspace needs at least one Active Directory Server (or LDAP) to connect to for user authentication. Furthermore, the Windows based apps typically run on Windows terminal (RDS) servers. It can also connect to full desktops as long as they are joined to the domain.
Follow these steps to launch your free pilot now!
Fill out the form
Download the Parallels Secure Workspace appliance via the link you receive
Prepare your back-end infrastructure and install the image
Test Parallels Secure Workspace for two concurrent users with your own resources, applications and files for 14 days