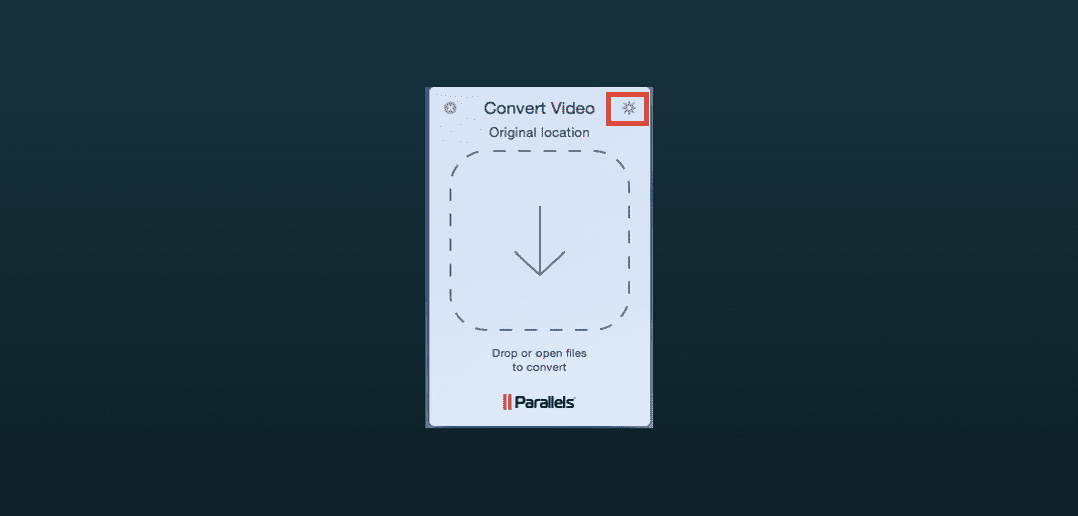 Converting videos with Parallels Toolbox
Most Parallels users who upgraded to Parallels Desktop 12 are already aware of our new application – Parallels Toolbox. Parallels Toolbox is a set of convenient, easy-to-use, lightweight applications, or tools, to help you focus, manage time, get things done, and stay secure. It provides quick access to many common functions that are either hidden, require hard-to-remember keyboard shortcuts, or are just not available. We want to help you make the most out of your Mac!
Converting videos with Parallels Toolbox
We already have several blogs about it, but today I'd like to go through the "Convert video" tool and show you how it works.
We can find this tool in the Tools list by clicking on the Toolbox icon on the Mac menu bar.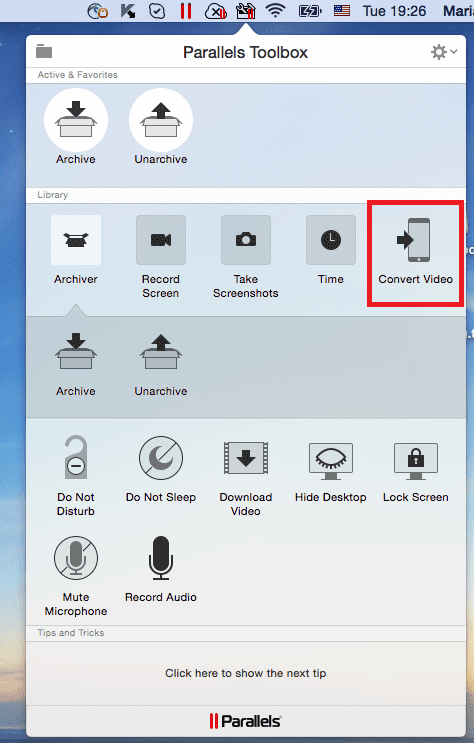 In order to convert the video we can just drag and drop our video file to the box: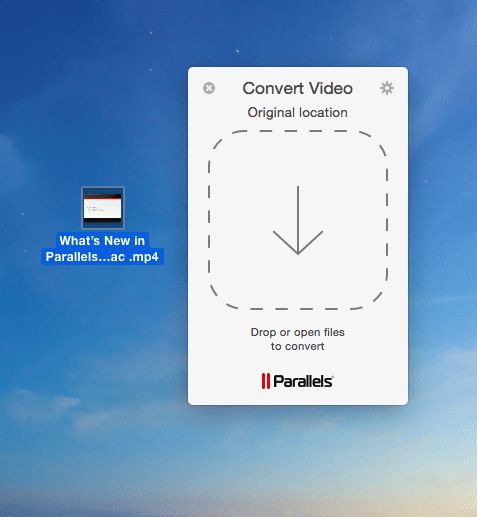 Convert process starts right away and then we will be able to find the converted file on the Desktop.
So simple, isn't it?
Now let talk about video quality. Let's open settings, by clicking cogwheel button and check.
Here we have an output quality option: normal and high.
Parallels Toolbox supports conversion of source videos up to 1080p. This is perfect if you're looking to make sure your videos are higher resolution, or if quality isn't as important for a quick video you're just looking to share, you can decide what works best for you.
Also we have an option for saving output video at the same place, or in iTunes.
And if you would like to save it in iTunes, you can connect the device to Mac -> open iTunes and select required videos for sync.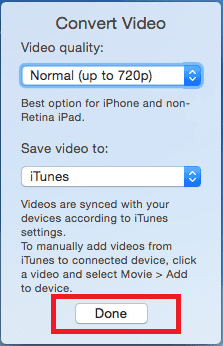 Do not forget to click "Done" for saving all changes.
I hope you enjoy using Toolbox and your feature requests are appreciated!