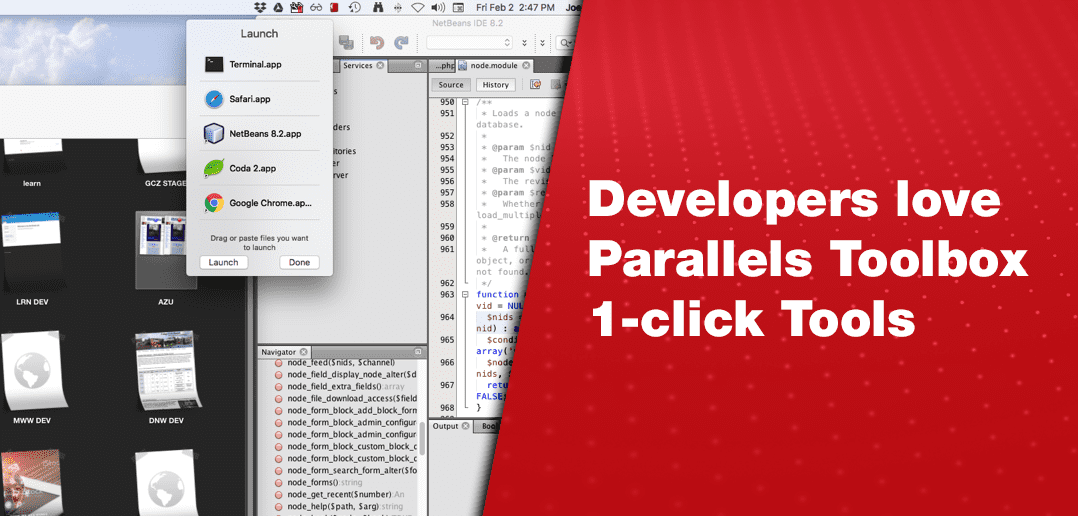 Developers Love Parallels Toolbox One-Click Tools
Parallels® Toolbox is an easy-to-use suite of tools for macOS and PC. This all-in-one suite of one-click tools can save users some serious time and money. Our 30+ tools have a wide spectrum of uses, from keeping your focus with Presentation Mode, maintaining peak computer performance with Clean Drive, freeing up extra space on your hard drive with Find Duplicates, or even downloading your favorite videos to watch offline with Download Video. Here at Parallels, we love hearing how users are optimizing their productivity with Parallels Toolbox.
Meet Joe Ebel, president of InterLink Web Works, who utilizes Parallels Toolbox to stay as productive as possible with software development and daily tasks. Joe's impressive skills include PHP programming, Linux system management, website development, electronic design, project management, and user training.
Joe speaks highly of our Parallels products. "It simply works! I have two versions of CentOS Linux and two versions of Windows on my iMac just for my website development, and I can't imagine working without Parallels Desktop or Parallels Toolbox. It was love at first sight."
Parallels Toolbox solves several problems for Joe: timing tasks with Timer, launching his software development suite with Launch, and taking screenshots with Capture Screen. Joe's favorite tool? Download Video.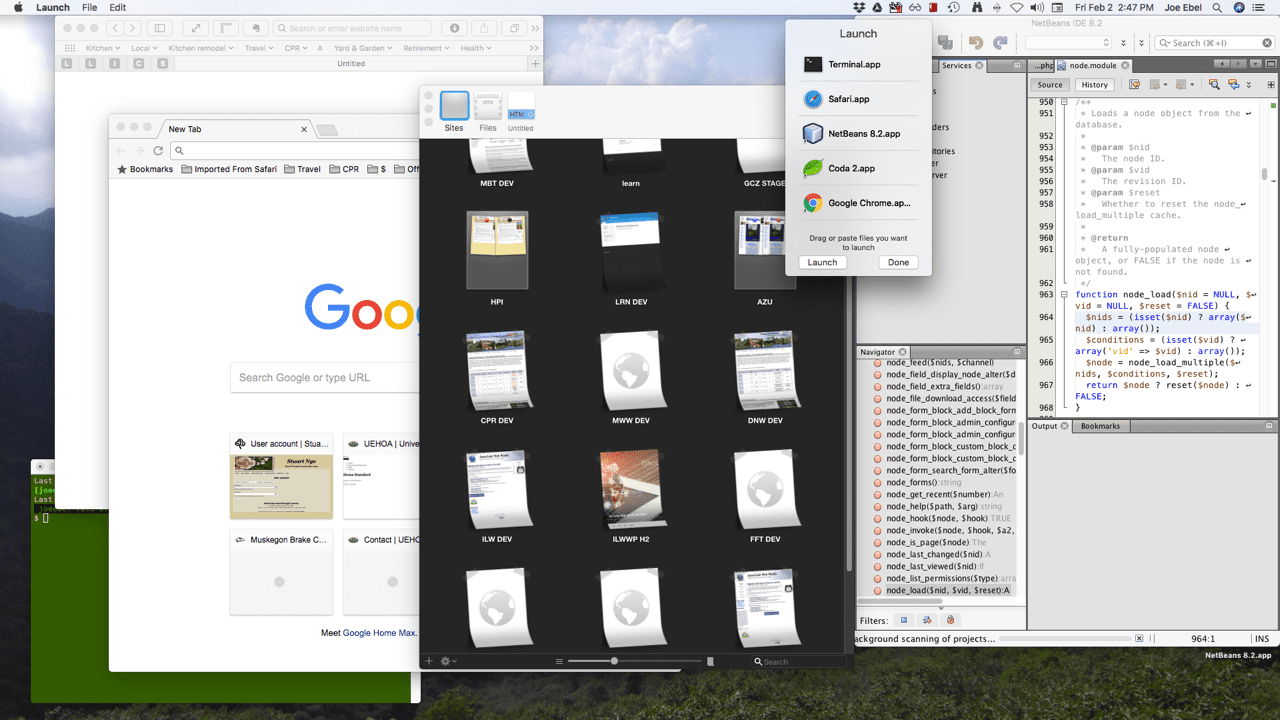 Launch in Parallels Toolbox opens several software development applications with one click.
Joe uses Launch to quickly launch multiple applications of his choice, such as Terminal, Safari, NetBeans 8.2, Coda 2, and Google Chrome—all with one click. Parallels Toolbox enables developers to maximize their time spent on other things, like perfecting their meticulous code. Users can set up any program they desire to be opened with Launch.
Whether you're a new user or an experienced developer, you'll find Parallels Toolbox unmatched in its usefulness, ease of use, and price when compared to other tools on the market. The Parallels team is happy to provide such a useful piece of software.
We look forward to hearing more about how our users are getting their work done in a smarter way. Feel free to reach out on Facebook or Twitter to share your story!
Interested in boosting your productivity with one-click tools? Try Parallels Toolbox for Mac OR Parallels Toolbox for Windows.
Download and install Parallels Toolbox. Your copy of Parallels Toolbox will be activated for seven days!