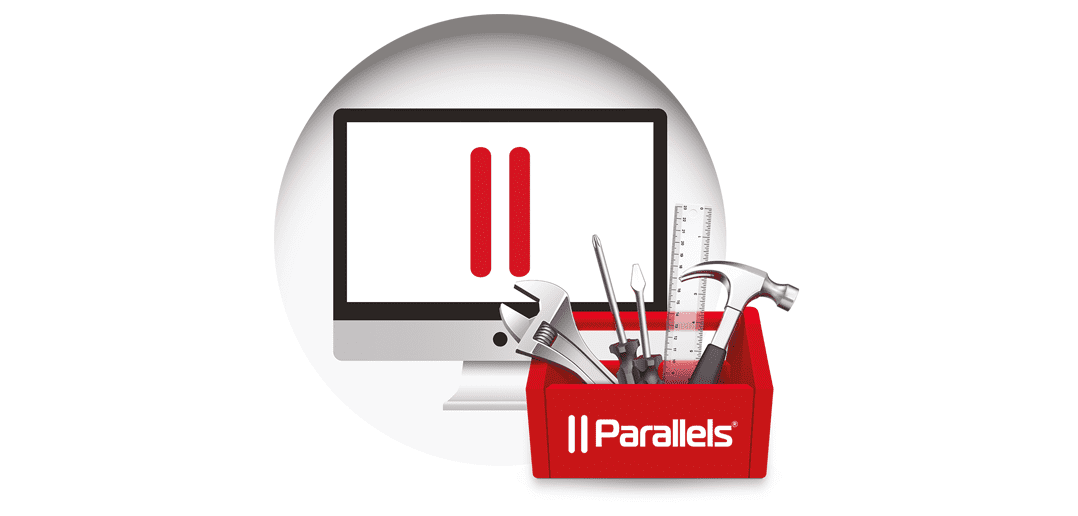 Now Available: Stand-alone Parallels Tools
---
We all have those little, conceptually easy tasks that we need to perform regularly, but in reality they can be tricky to get right each time we need to do them.
For me, one of those tasks is saving a Facebook® or YouTube™ video for later offline viewing. Conceptually easy—check. Actually doing it—rather tricky, and not always successful. Maybe I want to view these videos while I am traveling on a plane. Maybe I want to show them to my friends tonight at the gym, and the Wi-Fi there is spotty at best. If only there was a way to easily save that video to my iPad®—in a format that the iPad can play.
Fortunately, there is an easy-to-use, inexpensive tool to perform this downloading task, and it has existed on the Mac® for about nine months: it is one of the tools in Parallels Toolbox for Mac. (And, if you have the latest version of Parallels Desktop for Mac, you can get the Parallels Toolbox for free. See Figure 1.) The Download Video tool in Parallels Toolbox is about as easy to use as you can imagine. (Video later in the blog post.)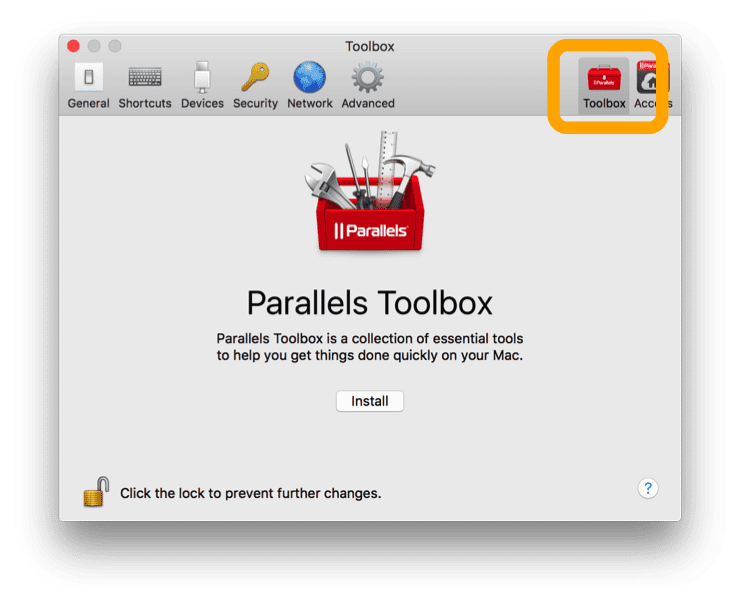 What? You don't have Parallels Desktop? No problem—you can purchase Parallels Toolbox by clicking the link above.
What? You don't want all the tools in Parallels Toolbox? Until today, that was an issue, since all 20 tools were sold as a bundle.
But that's no longer a problem, because four of the tools can now be individually purchased as stand-alone tools: Download Video, Convert Video, Hide Desktop, and Do Not Sleep. These are four really tiny apps that each perform an individual task really well.
How easy is it to use the Download Video tool? Just watch Video 1. 
What if I need that video in a different format? Just watch video 2 about the Convert Videos Tool:
What about the frequent, but really important, task of getting your laptop ready for a presentation? We asked our customers what their most embarrassing moment was when sharing their computer screen during a presentation. Here are some of their responses:
"Co-worker sent me a text message complaining about the call we were on, and the participants could see it."
"I got a text message from my friend with curse words and inside jokes while presenting at school."
"I was sharing my screen and an annoying survey came up and everybody saw it!"
Use the Hide Desktop tool, and you won't experience an embarrassing moment anymore when sharing your screen. Just watch video 3 to see how easy it is to use:
Try out an individual tool, or try them all by getting the entire Parallels Toolbox.
Try Parallels Desktop including Parallels Toolbox for free for 14 days!