Solutions for Manufacturing
Parallels® Remote Application Server (RAS) enables manufacturing to deliver applications and desktops to any device, centralizing and simplifying IT operations. Application virtualization allows employees to access resources and work from any location. Ultimately, IT leaders are able to reduce downtime in the manufacturing plant and maintain production targets.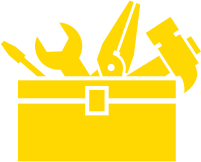 Parallels RAS helps manufacturing IT by:
Making Microsoft Office, enterprise resource planning (ERP), material requirements/resources planning (MRP), and line-of-business (LOB) applications available anywhere, on any device.
Boosting employee productivity with secure, GDPR-compliant, on-the-go access to full-featured applications across various production sites and beyond.
Taking advantage of legacy applications and hardware while implementing new transformative technology.
Flexible Access to Applications and Desktops
With Parallels RAS, manufacturing organizations can increase workforce mobility and productivity by allowing employees to access virtual workspaces from anywhere. IT administrators can consolidate and centrally manage data, desktops, and applications, while improving users' experience with easy, instant, and reliable access.
Fast Installation and Deployment
Parallels RAS simplifies the deployment and the maintenance of IT infrastructure by providing configuration wizards and automated processes to manage virtual desktop infrastructure (VDI) and Microsoft Remote Desktop Services (RDS). Additionally, IT administrators can centralize all of the business' data, applications, and desktops in a secure and monitored farm, hosted on-premises, hybrid, or public cloud deployment.
Deliver real-time information
Employees on the production floor must have access to production applications at all times. By delivering real-time information to employees on demand, companies can make informed decisions faster and exceed production schedules.
Application Containerization
Parallels RAS has the ability to combine applications and their dependencies into an isolated container. Containerized applications can be run on any Windows server, no matter the underlying OS. This allows users to simultaneously access multiple versions of the same software without creating any conflict.
Legacy hardware and software
Hardware refreshes and legacy-tailored software updates in the manufacturing industry require complex, lengthy, and expensive resources in order to make them compatible with any OS or device.
With the desktop replacement function of Parallels RAS, organizations can reduce expenses associated with hardware refreshes because they are able to use any Windows workstation, including 7, 8.X, and 10. In addition, Parallels RAS supports any Windows Server version from 2008 onwards, enabling legacy applications to run without the need for software refactoring.
Boost Manufacturing IT Performance
Streamline manufacturing IT with a centralized and secure approach to managing line-of-business (LOB) applications, shared desktops, and critical customer data. Parallels RAS provides manufacturing staff access to cutting-edge technology across remote facilities.
Instant, Continuous Access
Parallels RAS built-in server and gateways resourced-based load balancing help IT administrators to create a high-availability solution without significant time or budget overhead. Organizations can provide users with high performance, reliable, and stable connections to virtual workspace anytime.
Streamlined Application Management
Parallels RAS centralizes virtualized application management, patches, and deployment, enabling IT staff to update applications only one time on the server and not on the device. Users have instant access to the latest software version from workstations, thin client, and mobile devices without local configuration.
CYOD, BYOD, and Out-of-the-Box Mobility
Provide manufacturing employees instant and secure access to line-of-business (LOB) applications and information on any device—including Windows®, Linux®, Mac®, iOS, Android™, thin clients, Chromebook™, Raspberry Pi, and more.
Improved Security
Parallels RAS empowers manufacturing organizations to address data security issues by protecting information against unauthorized access. IT staff can determine user access policies by applying granular and advance filtering (by device, IP address, group, and Mac Address), two-factor authentication (2FA), and smart card identification.