Parallels Toolbox 5.0 for Mac and Windows released!
---
Over the last 12 months, the Parallels® Toolbox team has been very busy developing new features and functionality, such as: 
Converted Parallels Toolbox to a universal binary and released it.
Completely revamped the user interface so that it gracefully handles the ever-increasing set of tools.
Added five new Mac tools to Parallels Toolbox 5.0 and four new Windows tools.
I described the new user interface in a previous blog post.
In this post I will focus on the new tools in Parallels® Toolbox 5.0 for Mac:
The five new tools in Parallels Toolbox for Mac are:
Barcode Generator
Barcode Reader
Focus on Window
Transform Text
Recognize Text
The four new tools in Parallels Toolbox for Windows are:
Barcode Generator
Barcode Reader
Measure Color
Recognize Text
As much as possible, tools that are available to both Mac and Windows operate in the same manner. So, I will only show figures on one OS and only describe the tool once.
Barcode Generator
This short name makes you think this tool only generates barcodes, but that is incorrect. As you can see in Figure 1, this tool generates all kinds of codes, including QR codes, UPC codes, and many others!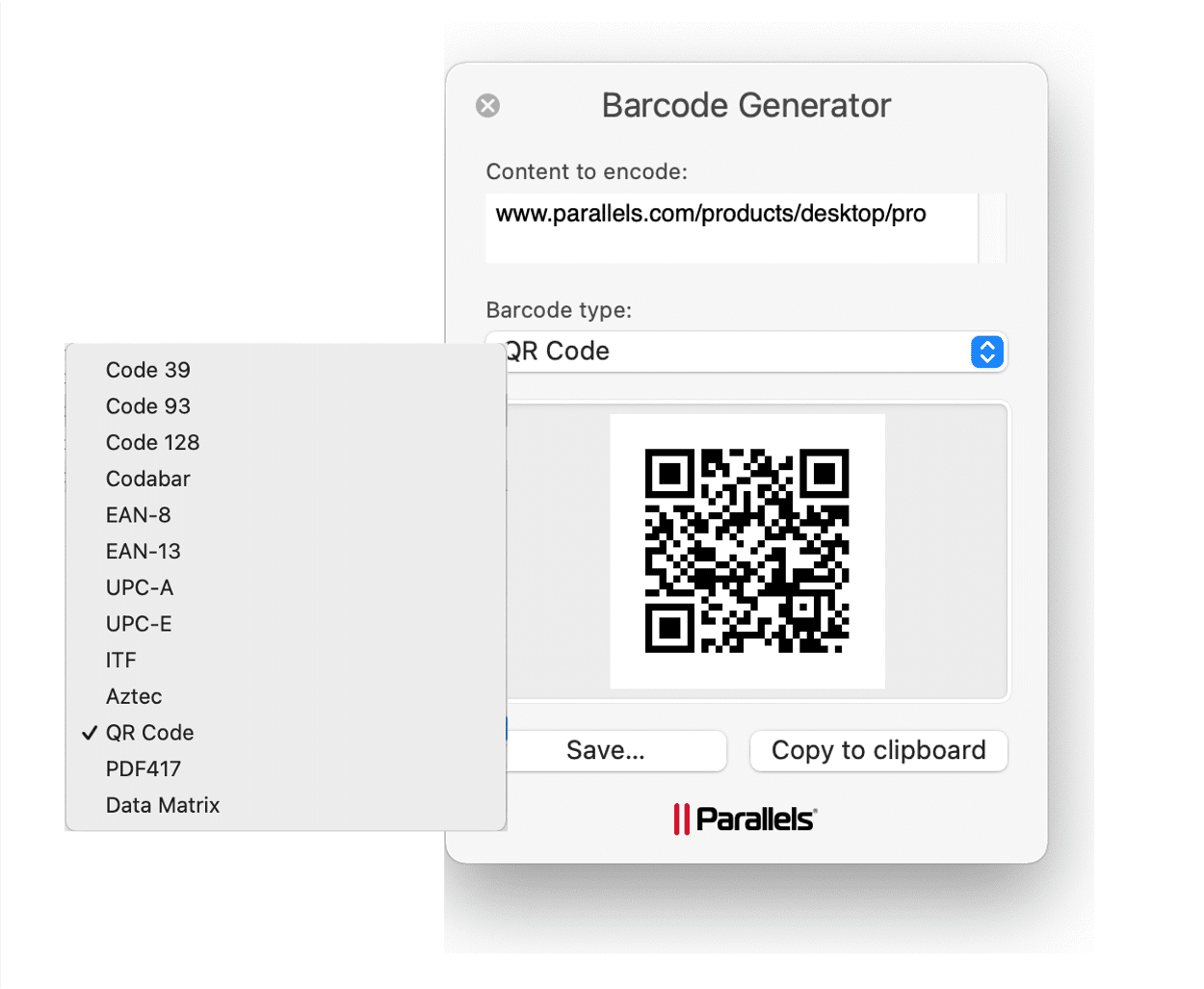 Barcode Reader
Need to double-check what a code refers to? Then as Figure 2 shows, this is the tool for you. Users can either drag an image onto the tool, or simply bring the code in front of the camera to instantly recognize a barcode.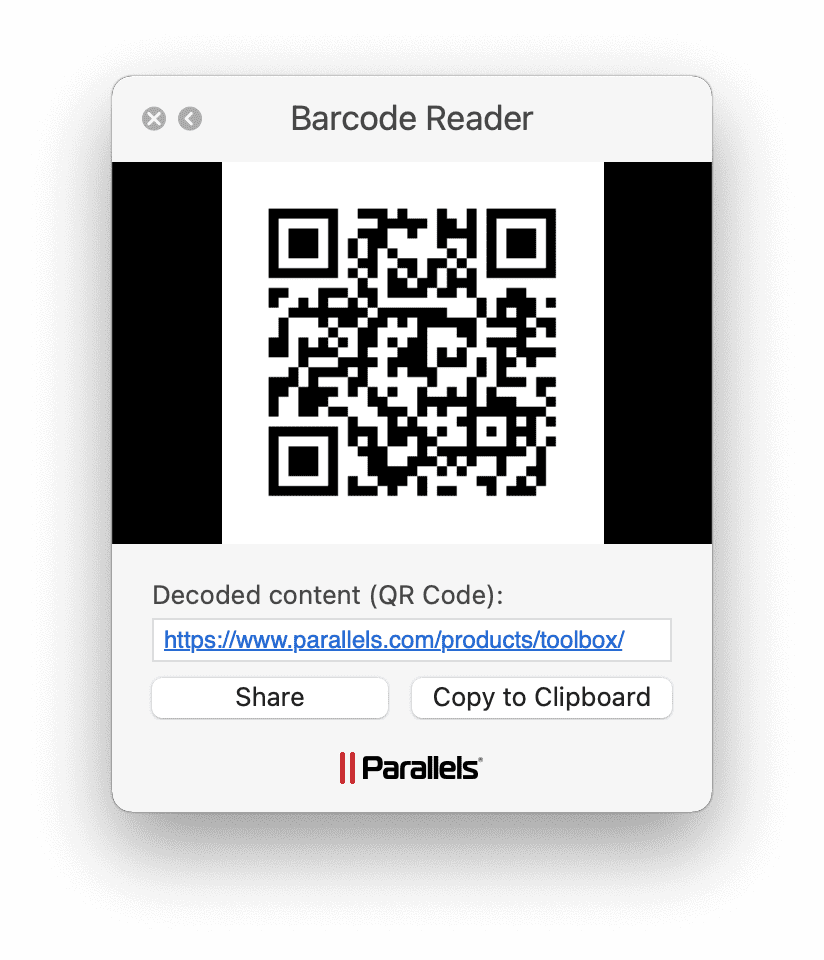 Focus on Window
Mac users run more apps simultaneously and use more open windows than Windows users. So, sometimes this can be a little overwhelming. Hiding all other windows than the one you want to use is one way to deal with this issue. The new Focus on Window tool highlights one window and dims the rest of the open windows, as you can see in Figure 3, making it far simpler to hone in on the work at hand. I, for one, will be keeping this tool in the menu bar so that I can get to it even faster.
Transform Text
Transform Text enables you to easily perform common case-changing operations like converting to all upper case, as shown in Figure 4, or "sentence case" or "title case".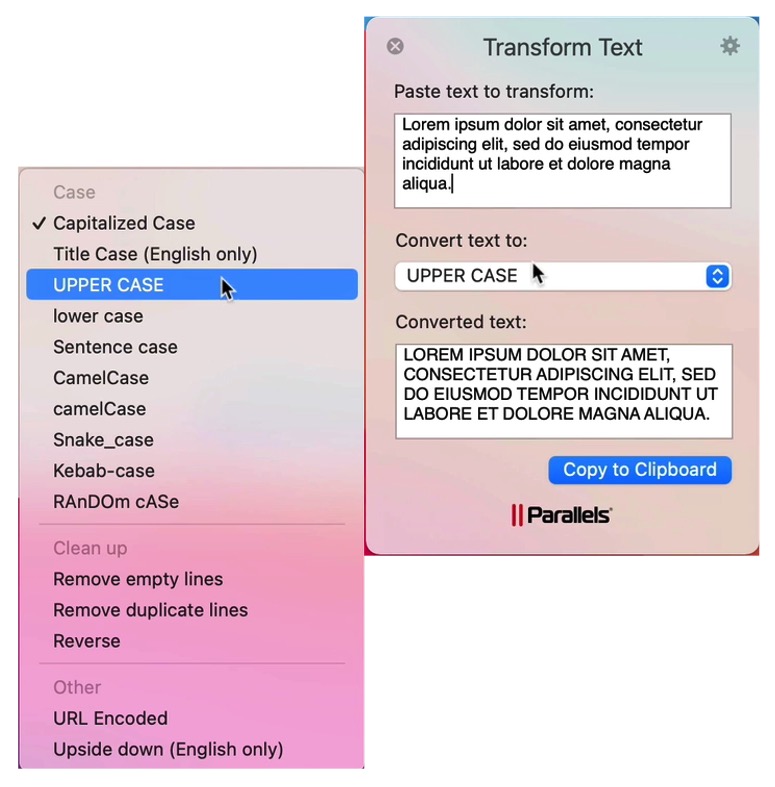 Recognize Text
Recognize Text is a great new tool. It converts an image of text into real, editable text. (Not unlike the new Live Text feature in iOS/iPadOS 15, or in macOS Monterey on an M1 Mac.) There have been so many times when I had to re-type text from an image. Figure 5 shows Recognize Text in operation. Again, this is a tool I anticipate using a lot.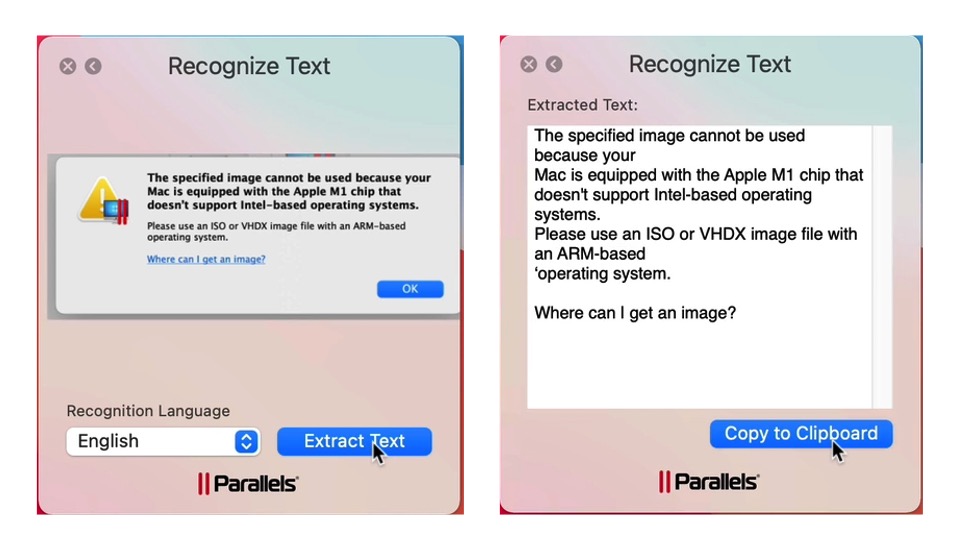 Measure Color
The new Windows tool, Measure Color, behaves just like a color eyedropper, which is so common on the Mac. Figure 6 shows this tool in operation.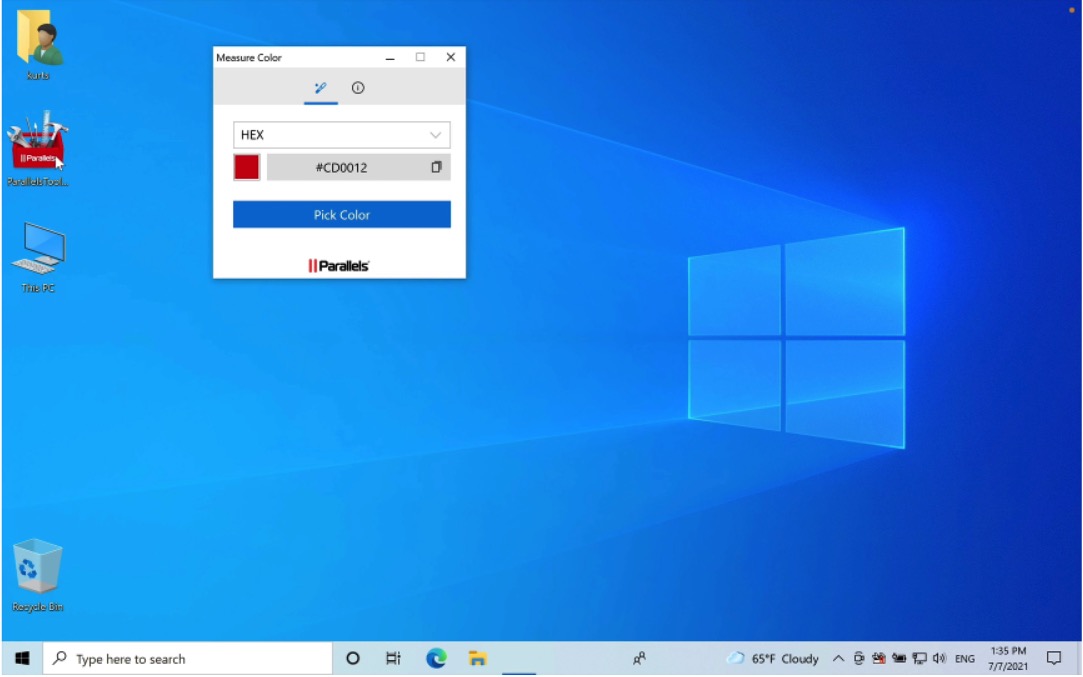 Download a free trail of the latest version of Parallels Toolbox for Mac and Windows. Let us know on Facebook or Twitter if you have any suggestions for additional tools that you would like to see in Parallels Toolbox.