Sometimes You Need More Than What Apple Provides
As a Mac user from the very first days of the Mac in 1984, if an Apple tool is available, I usually try it first for a particular task. I use Disk Utility for formatting or repairing disks and USB sticks, Font Book for managing fonts, and QuickTime Player for playing videos.
But I am not so much of an Apple fanboy that I will ignore a better, non-Apple solution, especially when the Apple solution just doesn't do enough. This happened last week when I was assisting a colleague in setting up an additional display for the Mac.
I first tried to use the Displays system extension included every Mac. Of course, Displays worked with both the display built into the MacBook Pro, as well as the additional display that was connected to the Mac. But the Displays system extension only gave five resolution choices for each of the two displays, and this just didn't seem to provide what would be the best for this setup. (Figure 1)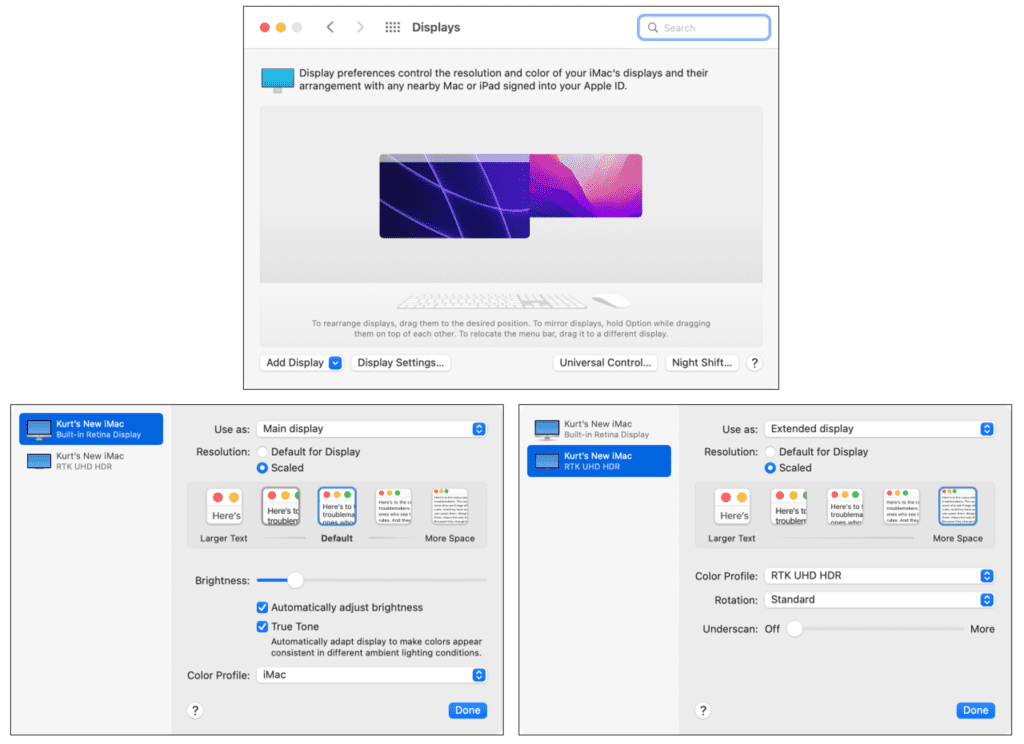 I have long appreciated how very useful an additional monitor can be for the work I do at home, so I decided to re-arrange my desk in my home office in order to add a permanent second display, and to find a better solution for my colleague. The setup I ended up with, after lots of cable and power strip changes is shown in Figure 2. (In case you are wondering, the secondary display is the Touchscreen Portable Monitor.)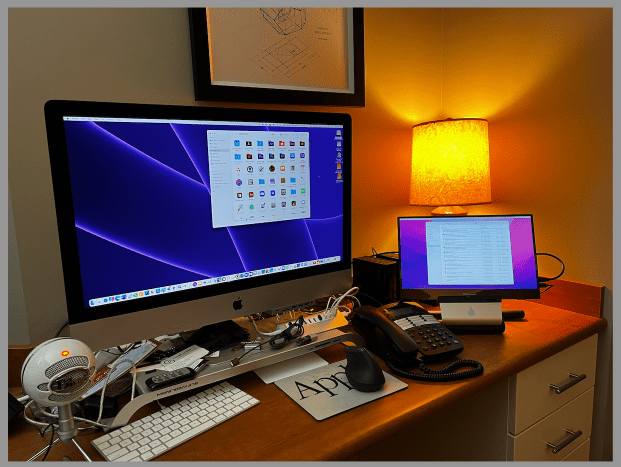 I was able to get many additional resolution choices for each display by using the Switch Resolution tool in Parallels® Toolbox. This tool is especially useful to those who find the macOS resolution settings a bit too limited. Figure 3 shows the full set of resolution choices for each of my two displays. The optimal resolution for my secondary display changes depending on the task at hand, so I keep the Switch Resolution tool in the Mac menu bar (Figure 4) so that it is always available for a quick resolution change.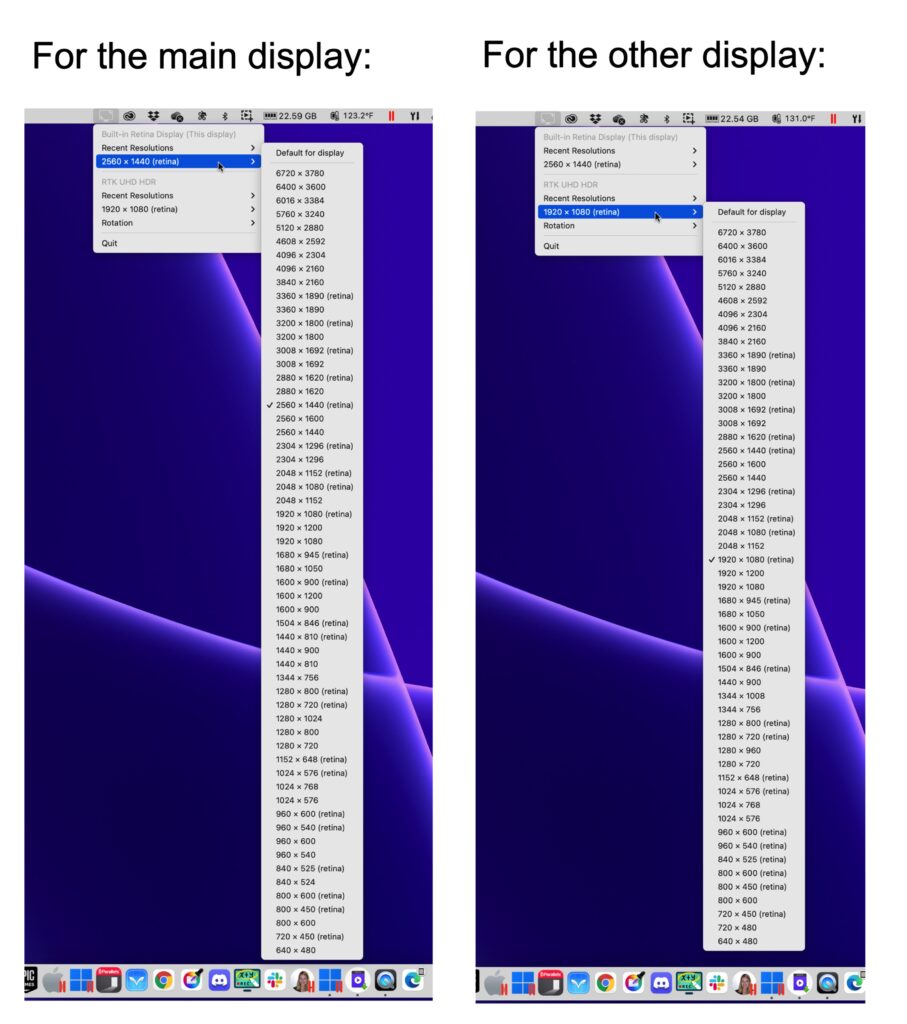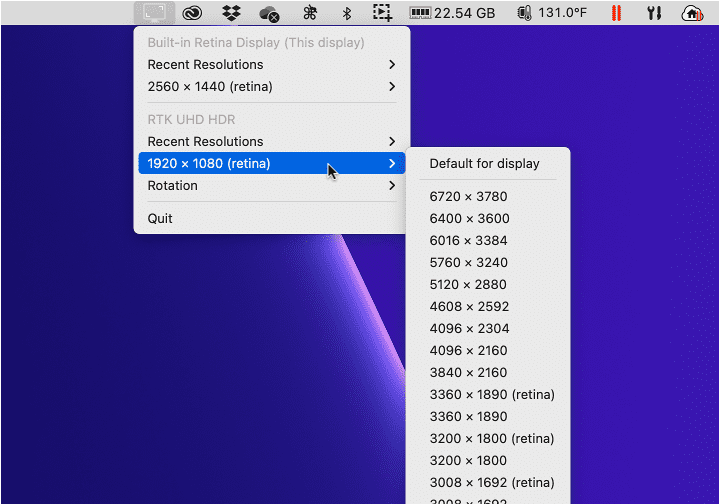 Have you found one of the tools in the Parallels Toolbox that fits well into your daily work? If so, tell us about it in the Forums. 
Download a free trail of the latest version of Parallels Toolbox for Mac and Windows.