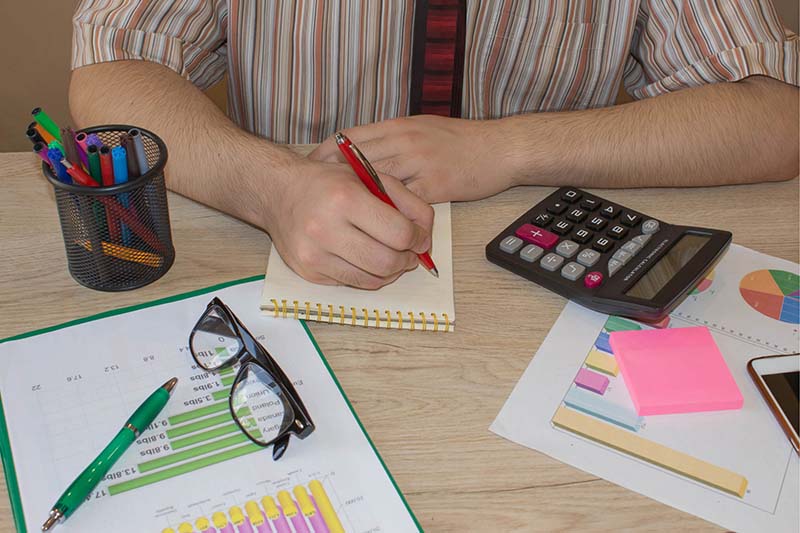 The Advantage of Remote Working | Parallels RAS
Common Issues Solved with Remote Working
One advantage of remote working is solving common issues like traffic. Traffic has been a significant problem all over the world for many decades now. In several cities, every person loses more than a hundred hours to traffic every year (some even over 200 hours). If your team's productivity keeps getting stuck in traffic, you might have to give remote working some severe thought. 
People lost hundreds of hours to traffic last year
Transportation data firm INRIX Research recently published its annual rankings of the most congested cities in the world. The report showed that people in Belfast, Edinburgh, Toronto, and Boston lost at least 160 hours due to traffic in 2018, while those in Moscow, Paris, Dublin, Rome, and Bogota lost more than 200. These numbers can be reduced if companies adopted remote working. 
Advantages of remote working
Remote working (aka teleworking) is when businesses allow employees to work from home or just about anywhere. When implemented correctly, teleworking brings many business benefits, including: 
Improves employee satisfaction and talent retention

 

–

 

R

emote working 

allow

s e

mployees 

to

 

avoid traffic jams and the 

health risks that come with 

them

,

 like stress and fatigue

. 

But that's not all

—it

 also gives them the 

freedom to choose 

where to

work

, 

whether it be 

at home, in a coffee shop, etc

. 

This means a lot, especially for younger workers like Millennials and GenZ-ers. As a result, 

employees who work remotely 

tend to be happier with their jobs, 

giving 

companies an excellent

chance 

to retain 

top

 talent.




 

Increases productivity

 – 

Morning g

ridlocks typically

happen 

because

 people rush to work at the same time. But when you give your 

employees 

flexible hours, they can stay at home 

during rush hour 

and start working

 (while everyone else is stuck in traffic)

. Later in the day, when the roads clear up, 

they can 

go

 to the office if needed. 

Of course, t

heir travel time will be 

much

 shorter

, so the amount of work done 

will be much higher.




 

Reduces your carbon footprint / Go Green

 – 

We all know that c

arbon dioxide and other gases 

emitted by

 

vehicles 

are a significant cause of global warming

. 

You can

 imagine how high the volume of those emissions 

can 

be

 

when

ever

 

these vehicles 

get 

caug

ht in traffic jam

s

.

 

W

hen you allow your employees to 

work from home and 

avoid 

t

raffic

, you

r company 

will be doing our planet a big favor.

 
How to do remote work
 the right way
While remote working is a sound solution to our traffic woes, it's not something you can roll out hastily. Teleworking can also introduce risks, especially security-wise. To protect your digital assets when adopting remote work, you need to ensure your data transmissions are secure. You also need to secure your employees' devices, as they could be the cause of a data leak. 
One way to mitigate those risks is by using Parallels® Remote Application Server (RAS) as the backbone of your remote working initiatives. Parallels RAS allows organizations to build a secure teleworking environment through its robust collection of security features like data-in-motion encryption, multi-factor authentication, kiosk mode, and many others.  
More importantly, Parallels RAS delivers virtual applications and desktops from a central location. This means digital assets won't be easily compromised, even if an employee's laptop gets lost or stolen, and software vulnerabilities can be easily patched. 
Would you like to experience the advantage of remote working? Download your 30-day evaluation period of Parallels RAS now!
References:
EqualTimes.org | https://www.equaltimes.org/can-malta-tackle-its-traffic?lang=en#.XWuyEZMzZQJ 
Buffer | https://open.buffer.com/remote-work/ 
INRIX | http://inrix.com/scorecard/ 
Independent.co.uk | https://www.independent.co.uk/news/business/news/japan-2020-olympics-remote-working-trials-burnout-overcrowding-toyko-presenteeism-congestion-a7857871.html 
MaltaWinds | http://maltawinds.com/2018/05/23/the-traffic-problem-in-malta/ 
Advantage of remote working | https://www.cnbc.com/2019/03/05/how-millennials-aand-gen-z-are-reshaping-the-future-of-the-workforce.html 
Teleworking | https://www.parallels.com/blogs/ras/teleworking/