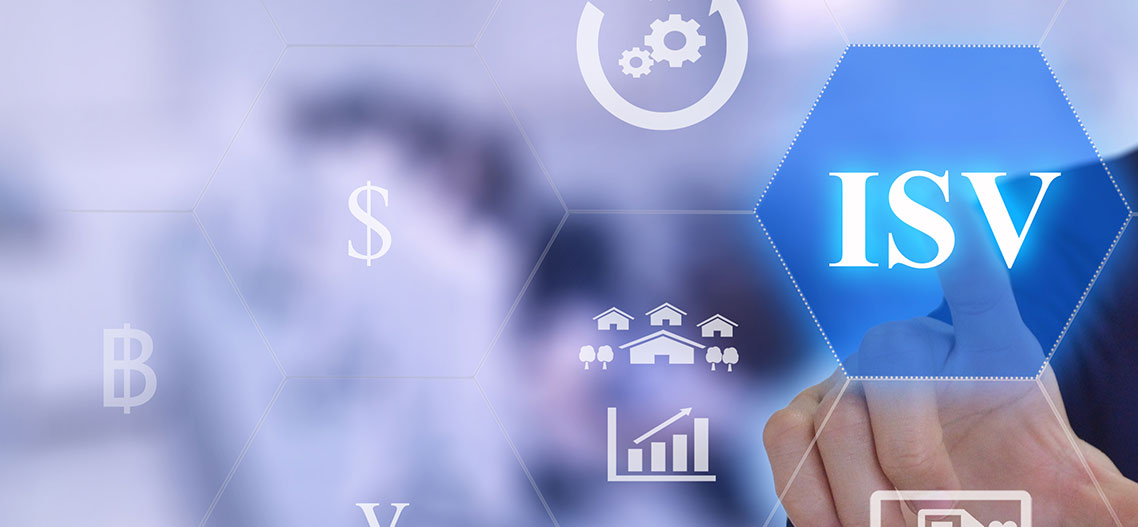 Five Common ISV Challenges and Their Solutions
The changing market landscape is driving independent software vendors (ISVs) to undergo a complete digital transformation. But shifting to the cloud and modernizing application development comes with several challenges. Maintaining agility, mobility and relevance while ensuring security and compliance is daunting but achievable with appropriate support.
ISVs often face multiple challenges to achieve business growth, operational efficiency and customer retention. All the while, they're also struggling to keep up with the changing industry trends, customer requirements, and budget constraints. Converting to a Software as a Service (SaaS) delivery model requires ISVs to transform their entire business model from end to end. It means ISVs have to shift from delivering packaged software to delivering a subscription-based model and from providing yearly upgrades to more frequent releases. It also entails designing desktop user interfaces to accommodate mobile screens and much more.
In this blog, we identify the hurdles that ISVs face when making the big move to the cloud. We'll also discuss how Parallels® Remote Application Server (RAS) and the Parallels® Independent Software Vendor Program helps overcome common ISV challenges.
1. Total Cost of Ownership (TCO) and IT Overhead
The goal of shifting to the cloud and adopting the SaaS model is removing the upfront costs and boosting recurring revenue. But the shift entails hidden costs, including infrastructure changes, third-party tools and solutions, and investing in research and development (R&D) to rewrite platform-independent applications.
Parallels team of experts guides you throughout the shift to the cloud to devise a personalized strategy for right-sizing solutions and building scale-out capacity. This helps you in reducing TCO and general overheads and maximizes your gross profit margins. With Parallels RAS, you can cut down the cost of rewriting your applications for multiple platforms and transform them into fully-functional mobile and web-based applications instantly.
2. Security and Compliance
Staying ahead of the evolving threat landscape and prevalent global cyberattacks is an ongoing challenge for ISVs. Multi-tenant cloud architectures and shared IT infrastructures can pose an even greater security risk.
Parallels Remote Application Server (RAS) supports multi-tenancy by providing a consolidated and centrally managed multi-tenant infrastructure while keeping tenants' environments isolated from each other, improving security. Parallels RAS allows you to enable multifactor authentication and smart cards for additional security layers. It also integrates with third-party security solutions like RADIUS, DualShield, Azure MFA, etc.
3. Business Continuity
Traditionally, ensuring high availability requires expensive infrastructure investments. ISVs often struggle with adding disaster recovery and business continuity capabilities. Any downtime in today's competition can mean lost revenue and unsatisfied customers.
Parallels RAS utilizes multi-cloud scaling capabilities and automation to provision an IT infrastructure that ensures high availability and reliable access for your customers. It enables secure and instant access to your applications anytime, anywhere. Your customers can enjoy the same high-performance experience across all endpoint devices.
4. Manageability
With multiple third-party tools and complex IT environments, ISVs often find it hard to meet their productivity goals. Administrators are usually overburdened with complex configurations, providing ongoing support and monitoring users while navigating between countless applications and tools.
Parallels offer single-pane-of-glass management through the Parallels RAS Console. The Parallels RAS Console can be used for centrally managing all administrative tasks, from deploying servers and applications to monitoring resources to providing helpdesk support. Administrators can view and monitor all connected devices and enforce security policies centrally, leaving less room for error.
5. Flexibility and Scalability
Sudden and unexpected load spikes can become a nightmare for ISVs with limited standby capacity. Providing a consistent, high-performance user experience during occasional or seasonal demand peaks is as challenging as it is crucial.
Parallels RAS provides auto-scaling and auto-provisioning of computing resources based on predefined Parallels RAS Templates. This helps maintain high and consistent application performance. It can create and destroy desktop and application instances dynamically and load balance automatically to deal with sudden demand spikes.
Partner with Parallels to Overcome ISV Challenges
Experts at Parallels work closely with you to devise a personalized strategy for making your applications mobile, web and cloud-ready without disrupting your software lifecycle. Our scalable solution grows with your business and simplifies the management of multi and hybrid cloud environments through a unified console. Reduce overall costs with a single licensing model and free training programs. You can even customize Parallels RAS to offer your own solutions and retain your brand name.
Parallels RAS is easy to use and cost-effective. Make your services affordable, reliable and competitive by partnering with Parallels RAS today!