Discover the exciting transformation from Parallels Awingu to Parallels Secure Workspace.
Parallels Awingu is now Parallels Secure Workspace!
Embrace the future of secure workspace solutions with Parallels Secure Workspace (formerly Parallels Awingu).
Watch on-demand this engaging and informative webinar where we delve into the exciting transformation, exploring how this change enhances your experience, simplifies licensing, and strengthens security. Be part of the evolution!
In this 60-minute 'Introducing Parallels Secure Workspace' webinar, we cover the reasons behind the rebranding, what this means for you, and the future of secure access solutions.
Introduction: A new era begins. Be part of history as we unveil Parallels Secure Workspace (formerly Awingu) and explore the future of work and how it impacts you.
Parallels Secure Workspace in focus. Discover its new branding and role in the current portfolio. Take a deep dive into its cybersecurity features that enable secure access with ease, including an enhanced security layer for RDS.
Explore the capabilities that transform your workspace. Experience the potential of secure access to apps and desktops, from any device, anywhere, whether you are a long-time user or just beginning your journey with Parallels.
Q&A session and product demo. Engage with our experts during this interactive session for deeper insights and clarity on the transition, product enhancements, and why it matters.
Meet the speakers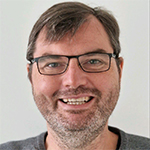 Steven Dewinter is the Global Senior Director for Sales Engineering and Customer Success at Alludo, representing Parallels RAS and Parallels Secure Workspace (formerly Awingu). He has an extensive background in end-user computing and IT infrastructure, both in technical and in marketing/product management roles. He is the former COO of Awingu and is known for his customer-focused approach, enjoying speaking directly with clients.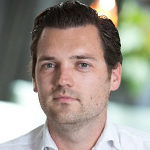 Arnaud Marlière is a true technology enthusiast who leads the Parallels Marketing team at Alludo, with a focus on Parallels RAS, Parallels Secure Workspace (formerly Awingu), and Parallels Desktop. Arnaud has a deep understanding of virtual infrastructure and leverages his experience in marketing, sales, product management, and B2B and channel management to drive effective customer engagement and build awareness of the benefits of virtual business solutions.