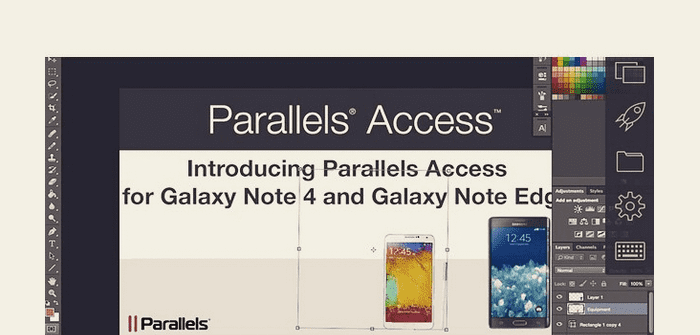 4 Reasons I Cannot Live Without Parallels Access
---
There's no question that Parallels Access and Parallels Desktop have changed my life as a student. From the ability to walk around with my iPad instead of lugging around my laptop, to being able to do my not-so-Mac-friendly homework on Parallels Desktop, my life has certainly changed for the better. In particular, Parallels Access has been especially useful—after all, the world is getting more mobile every day. Here are my four reasons why I can't live without it:
1. I can work anywhere.
Okay, this one is obvious, but it's also true. Parallels Access has allowed me to work in class, in the lounge, in Starbucks…anywhere.
2. When I forget an assignment on my desktop, I can still get to it.
It happens to the best of us. We save the document on our desktop and forget to move it over to Dropbox or OneDrive.
As I highlighted back in this post, Parallels Access is the hero of the day.
3. I can get creative without my laptop.
When I realized how well Parallels Access works with Photoshop, I was ecstatic!
4. Working away from a desk just doesn't get any better.
I know a laptop is—well, lap-friendly—but we all know they get pretty hot after awhile. That's one of the best parts about a tablet—your iPad doesn't make your lap feel like a sauna. Plus, you can always prop your iPad on one of your pets…
What are your reasons for loving Parallels Access? Share your story with us in a comment, or reach out to us on Facebook or Twitter.