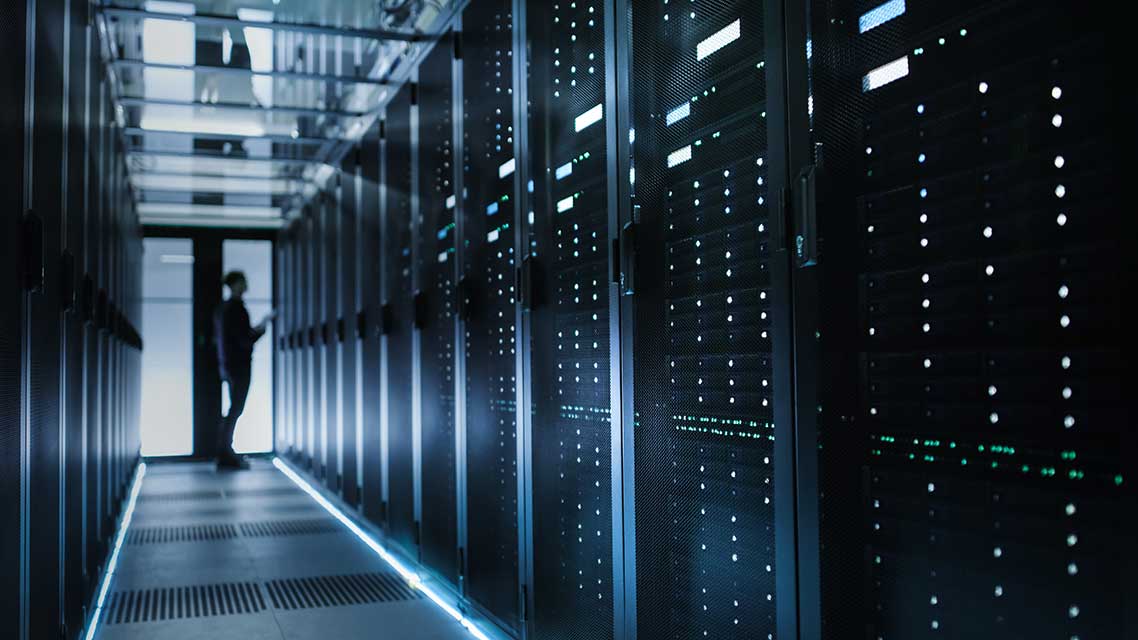 What is load balancing?
In a large computing system, a single server cannot always handle the load or demand of the network traffic. This is where load balancing comes into place. Load balancing is the method of ensuring that networks run smoothly, by spreading the network or application traffic across a group of servers. Load balancers typically exist between client devices and backend servers and distribute the incoming requests to available servers that are capable of handling the request.
Types of Load Balancers
Hardware load balancers:
High-performance appliances
Can process multiple gigabits of traffic from different types of applications
Has in-virtualization capabilities
Virtual load balancer instances occur in the same hardware
Flexible multi-tenant architecture and full isolation of tenants
Software-based load balancers:
Can replace load balancing hardware, delivering similar functionality with higher flexibility
Can run on common hypervisors, with minimal overhead on bare-metal servers
Highly configurable depending on use cases
Space-saving and reduces hardware expenditures
How do load balancers work?
Load balancers can be:
Physical devices or virtualized instances running on hardware or software process
Incorporated into application delivery controllers (ADCs)
Able to use load balancing algorithms
Load balancers work by:
Disbursing traffic to different web servers in the resource pool
Ensuring that no single server becomes overworked and subsequently unreliable when there is an overflow of requests
Spreading network traffic across servers (commonly called server farm or server pool)
Minimizing the server response time
Maximizing throughput
Routing requests to the right locations at a given moment
Preventing bottlenecks and incidents
Sustaining complex IT environments by delivering performance and necessary security
Common Load Balancing algorithms
Round Robin: Incoming requests are forwarded to different servers depending on a rotating list.
Least Connection Method: Incoming requests are forwarded to servers with the least number of active connections.
Least Response Time Method: Incoming requests are forwarded to servers on the basis of the least number of connections, as well as the time taken by a server to respond to a health monitoring request.
Least Bandwidth Method: Incoming requests are forwarded to servers with the least amount of traffic.
Hashing Methods: Incoming requests are forwarded to servers depending on hashing decisions based on various data from the incoming packet.
Custom Load Method: Incoming requests are forwarded to servers depending on the load on individual servers which is determined by querying the load on individual servers via SNMP.
Resource-based Method: Incoming requests are forwarded to servers depending on the traffic between servers based on counters, existing user sessions, CPU use, and memory.
How can Parallel RAS help with load balancing?
Parallels RAS allows you to load balance your extensive IT infrastructure without the need for complex configurations, or expensive add-ons. It balances both RDSH servers and internal components.
With Parallels RAS, server load balancing is available out of the box from the first installation. User access is distributed among healthy servers that host the same application. It also allows resource-based or round-robin based balancing. Your IT infrastructure gets dynamic provisioning of RDS servers, allowing you to scale up or scale down the number of hosts dynamically.
Parallels RAS offers high availability gateway load balancing and high redundancy, reducing the possibility of downtime and disruption. It effectively lets you reap the benefits of load balancing without having to take the economic or complexity overhead.
Download the free trial of Parallels RAS to reap the benefits of load balancing!
References:
https://www.nginx.com/learn/load-balancing/
https://www.parallels.com/products/ras/capabilities/load-balancing/