Stay Ahead Of Issues With Parallels Server Monitoring
Server Monitoring: Understanding server health and performance is critical to designing and maintaining a high-performance infrastructure. Most data centers have bottleneck areas that impact application performance and service delivery to IT customers and users. For example, users may encounter delays and lost productivity due to seasonal workload surges. Network congestion or dropped packets resulting in wasteful and delayed retransmission of data can result from network component failure, poor configuration, or lack of available low latency bandwidth.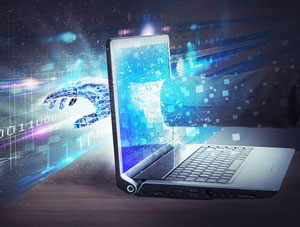 Performance bottlenecks impact most applications and are not unique to large enterprise environments. The direct impact of data center performance issues includes general slowing of systems and applications, causing lost productive time for users of IT services. Indirect impacts of data center performance bottlenecks include the need for additional management by IT staff to troubleshoot, analyze, re-configure and react to application delays and service disruptions.
In the worst case scenario, an overloaded server can transform a normal working day into a nightmare. In September 2010, Virgin Blue's check-in and online booking systems failed. The outage severely interrupted Virgin Blue business for a period of 11 days, affecting around 50,000 passengers and 400 flights. Virgin Blue's reservations management company had to pay out $20 million in compensation.
CIOs of businesses of all sizes need a quick and easy-to-use tool to understand the dynamics of their data center, in order to avoid overloading and poor performance. The 2X Remote Application Server (2X RAS) reporting engine allows you to access a vast amount of information.
Server Monitoring with the 2X RAS Reporting Engine
2X RAS offers a powerful connection broker that runs on multiple hosts. In fact, 2X RAS is one of the few virtualization solutions that supports major hypervisors such as Citrix, VMware and Microsoft HyperV. As 2X RAS brokers all the connections between servers and clients, it has access to a lot of important information. The reporting engine transforms these data into reports that can help the IT manager make the right decision at the right time.
With regard to server monitoring, 2X RAS has a specific session dedicated to server health and performance analysis. Through the data collected by 2X RAS, it is possible to evaluate the session load to identify activity peaks that might cause poor performance. 2X RAS also has access to server information such as CPU and memory usage.
Server Report

Session activity on server
Server health (CPU and memory usage)
Using 2X RAS reports, a CIO can be alerted in advance to areas where a failure is likely to happen. When matching server health with workload, problem areas can be addressed easily  by adding extra resources or using 2X RAS resource-based load balancing to distribute load over more than one machine. After several simulations, 2X R&D Labs have estimated that it is possible to increase the overall performance of a server farm by up to 30%.
The in-depth knowledge gained on the servers can be extended to the clients. 2X RAS Gateway, which manages all the RDP connections, provides complete information about user activity. The pre-canned reports provided by 2X RAS offer a lot of information about application usage and session activity at individual or group level. The integration of 2X RAS with active directory is also reflected in the report engine, allowing analysis of macro data for different groups.
2X RAS is not the only solution offering this functionality. On the market there are thousands of products with similar features, but 2X Software is the only company that offers this incredible reporting engine within the standard license. Using 2X RAS Reporting, you can have peace of mind about the smooth functioning of your server farm without any extra hidden costs. IT managers finally have a quick, easy-to-use and cost-effective tool for server monitoring.
References
Server Monitoring: Definition – What does Network Monitoring mean? | techopedia.com
Server Monitoring: Network monitoring | wikipedia.org
Server Monitoring: 10 Common Server Monitoring Mistakes from the Trenches | blog.pagerduty.com
Server Monitoring: 5 tips on server and service monitoring | blog.toggl.com