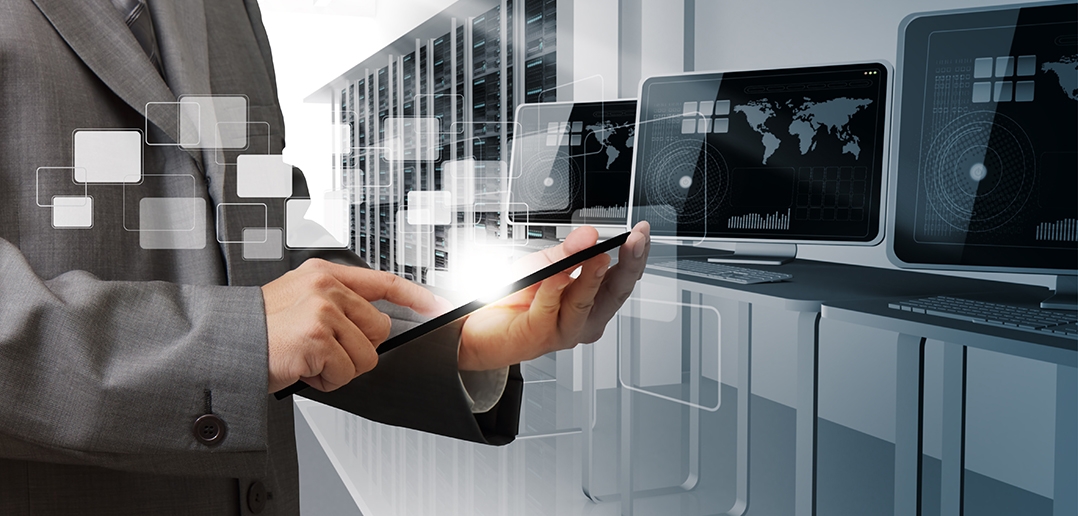 Terminal Server Setup Guide – Fast Start Environment
Terminal Server Configuration: With Windows Terminal Services, organizations can provide employees access to Windows applications from virtually any device, no matter the geographic location. Terminal Services (known as RDS beginning with Windows 2008 R2) is a server role in Windows Server that enables the server to host multiple, simultaneous client sessions to Windows desktops and applications. This provides organizations with a highly secure and cost-effective solution to manage and deploy desktops and applications to many users regardless of the device in use rather than having to manage PCs individually. Users access applications, desktops, and data from desktop PCs, mobile devices, or thin clients without actually installing the software. By adopting this model, organizations benefit from easy application deployment and updates, cross-platform support, heightened security, mobility, and simplified IT support. With tools such as Terminal Services Manager, you can monitor and manage the infrastructure from a centralized dashboard.
Terminal Server Setup Guide – Challenges Faced
However substantial the benefits may be, administrators face certain challenges with terminal services configuration when setting up terminal servers, publishing applications, and rolling out client software to end users.
Terminal Server configuration is not a straightforward process. There are many steps required to reach a working solution. For example, the terminal server and Terminal Server Licensing roles need to be installed and enabled. Users and groups then need to be added to the Terminal Server and the Terminal Services license server activated. Following this, the Terminal Services Client Access Licenses (CALs) must be installed. That's just to get the terminal server configured for local users or remote users using VPN to connect to a desktop. You have to configure application publishing after completing the Terminal Services configuration.
Application publishing is also not simple. Once the Terminal Server configuration is completed, the administrator needs to add TS RemoteApp programs as well as configure global deployment settings. Citrix XenApp, for example, can take hours to configure correctly for application publishing.
Once the terminal server is configured and applications published, the next hurdle is to get the connected applications to users. This requires the installation and configuration of client software on employee devices. Fifty employees means 50 different devices to install and configure the client software on. With TS RemoteApp, you can extend Windows applications to any remote device while restricting users to a specific program. However, terminal server licensing costs have to be considered. In addition to Terminal Services licensing, you need to buy licenses for the number of users connecting to a TS RemoteApp. These TS CALs are limited by the number of users.
Microsoft offers a desktop management tool called Terminal Services Manager, which allows IT administrators to check which users are connected to each host, what processes are running, and how many server resources are in use. This data is displayed in a table format as well as graphs. Terminal Services Manager is installed by default. However, it offers limited functionality and doesn't support cross-platform devices.
Terminal Server Setup Guide – The Guided Method
Parallels Remote Application Server (RAS) has streamlined the Terminal Services configuration process by including guided terminal server setup, application publishing, and automated user setup wizards. At the initial startup, the administrator is instantly guided to Terminal Server Setup.
The Terminal Server Setup Wizard allows the administrator to easily select multiple Terminal Servers available within the network and automatically install the RDS role, add firewall rules, and restart the server when completed. With a few clicks, many servers are fully operational.
Publishing applications is even easier. Using the Publish Applications Wizard, applications available on the terminal server are listed. Simply select the applications required in one mouse click to publish multiple applications.
Finally, the Invite Users Wizard walks the administrator through configuring an SMTP server. Once configured, an email containing installation and configuration information is sent to email addresses associated with all users joined to the domain and any additional users required. With guided configuration wizards, Parallels Remote Application Server provides organizations with an efficient tool for administrators to implement a fast starting environment.
Reduce terminal server licensing costs while extending its functionality to any device with the easy-to-use and cost-effective Parallels RAS solutions.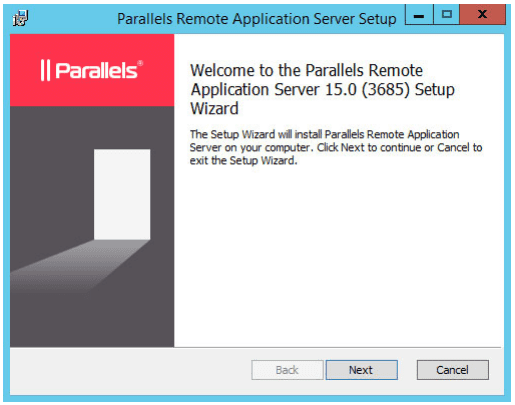 So what are you waiting for, click here to get started with a Parallels RAS free trial today.
References
Terminal Server Configuration: Configuring the Windows Server 2008 Terminal Services Gateway | window security
Terminal Server Configuration: How to Setup Your Own Terminal Server | howtogeek
Terminal Server Configuration: Configuring a Terminal Server | Cisco
Terminal Server Configuration: Terminal Server Installation