Using Parallels Desktop to Simplify macOS Testing
Guest post by Nicolas Ponce, VP of Operations & Security, Addigy
While the majority of Parallels® Desktop users run Windows in Parallels Desktop, a growing group of users run macOS in Parallels Desktop. This can be an additional copy of the same macOS that is installed on their Mac, or this can be an older version of macOS, or, during the summer when a beta of a future macOS is available, this can be a new unreleased macOS. This growing group of users includes developers of Mac applications as well as IT admins who need to test macOS with their company's applications before deploying it widely. The folks at Addigy develop apps for IT Admins, so they fit into each of these scenarios. They explain their extensive use of Parallels Desktop in this guest blog post.
Addigy provides an advanced Apple device management platform for IT administrators. We recently covered the topic of Virtualization and Testing with macOS, in our new "sudo talks" webinar series. Testing is something every software development company must do and in a wide range of formats. However, IT administrators must also do a variety of testing to help support the ever-changing hardware and software developments we see today. IT administrators must test to ensure the software their end-users need to successfully perform their jobs is fully vetted and secure, and they must do it quickly and on multiple different platforms and hardware models.
Now, more than ever, it's critical to have virtualization capabilities in order to simulate device experiences using your physical device. When you fail to have a myriad of physical devices to test with, tools like Parallels Desktop become instrumental in testing scenarios with different software solutions and beta operating systems, giving rollback capabilities, low-level boot configuration options, and other features. Parallels Desktop allows both Addigy and IT administrators the ability to simulate advanced automated device enrollment workflows that would only be possible with physical devices.
Addigy has several mechanisms to provide Zero-Touch-Deployment (ZTD) workflows, advanced onboarding experiences, and unrivaled remote management capabilities that allow IT administrators to dropship machines directly from the manufacturer to their end users with no configuration requirements, or even having to touch the device.
Below are examples of Apple's MDM-Framework Functionality called Automated Device Enrollment, being tested using a Parallels Desktop virtual machine on macOS Big Sur.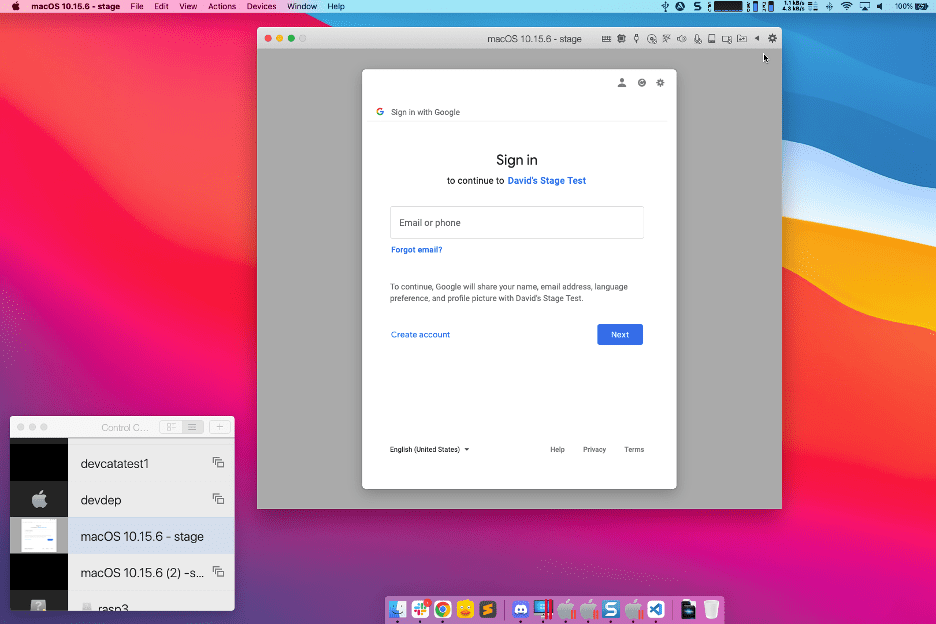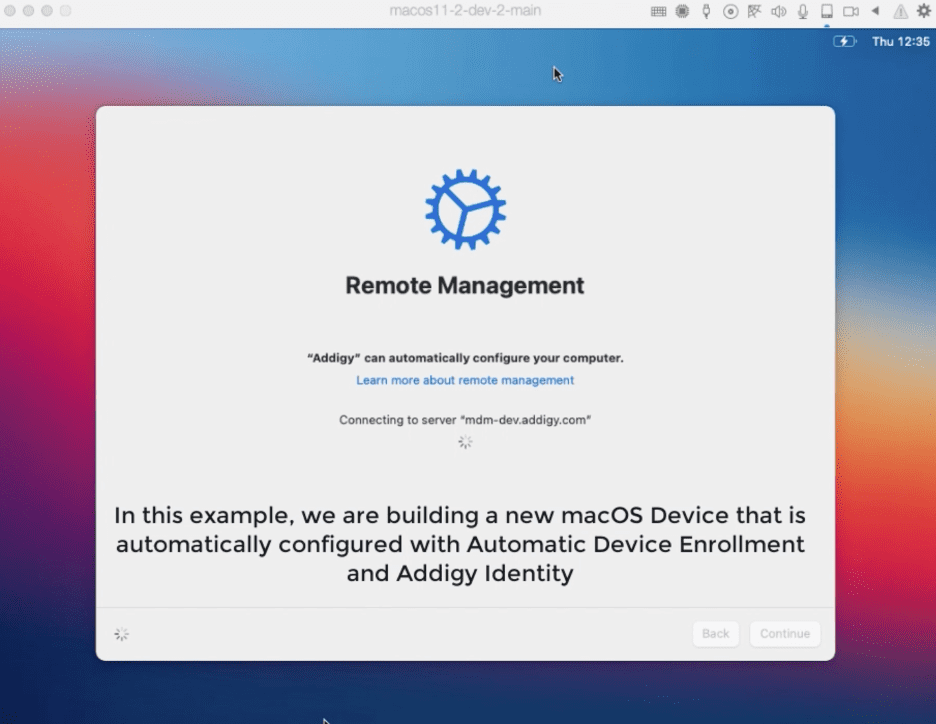 In the webinar, Addigy discusses using these Parallel Desktop virtual machines in a way that can easily roll back and test this mechanism over and over, within a matter of minutes. In comparison, when testing physical devices, depending on the hardware and software leveraged on the device, this could take up to hours to simulate and test.
Testing with Parallel Desktop virtual machines results in a much faster, repeatable testing process driven through virtualization, saving both Addigy and IT administrators time and money and ensuring that the end users they support are successful.
Check out the recording of our sudo talks webinar to learn more about virtualization and testing on macOS.