Avoid vendor lock-in while taking advantage of the benefits of AVD with Parallels RAS.
Join us for an interactive webinar on how Parallels RAS can transform your Azure Virtual Desktop experience.
Learn how to streamline your Azure deployments, reduce costs, and provide superior experience for administrators and end users.
Discover the power of hybrid cloud, made easy!
Live Webinar: Simplify Azure Virtual Desktop with Parallels RAS Tuesday, December 05, 2023, at 8:00 am PST / 11:00 am EST/ 17:00 CET
Here's a sneak peek of what you can expect to discover in this 60-minute live webinar:
The simplest way to optimize Azure Virtual Desktop costs: Learn how to take advantage of all the cost savings options in Parallels RAS.
Hassle-free hybrid cloud deployments: Easily combine on-premises or other public clouds with Azure Virtual Desktop. No additional license fees, and everything is managed via the same console.
Rapid implementation and easy management: Save time on maintenance and troubleshooting tasks with integrated wizards.
Enhanced User Experience: Optimize the user experience, and leverage universal printing, session pre-launch, drag-and-drop, accelerated file retrieval, all included out of the box.
Streamline operations tasks for Azure Virtual Desktop: Ensure optimized service delivery and unified end-user experience while benefiting from simplified deployment, auto-scaling, FSLogix Profile and Office container configuration, and automated VM image optimization.
Don't miss out on this opportunity to simplify and enhance your Azure Virtual Desktop experience with Parallels RAS. Register now to secure your spot and discover the future of hybrid cloud solutions.
Can't make it? Register anyway, and we'll send you the recording so you can watch it at a time that's convenient for you.  
Meet the speakers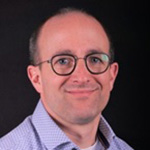 Freek Berson is a Principal Outbound Product Manager at Parallels with a focus on Parallels RAS and Cloud solutions for virtual applications and desktop delivery. As an End User Computing evangelist and a trusted adviser for strategic customers and partners, he collaborates closely with product management and product marketing teams. He is a frequent speaker at conferences and meetups around the world, published author of various books, and has been awarded Microsoft Most Valuable Professional annually since 2011.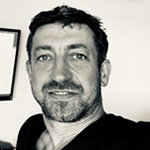 Chris Marks is a Principal Outbound Product Manager at Parallels. As an experienced public speaker with a passion for the power of community engagement, he spends time with customers and channel partners, learning about how their businesses are coping with fundamental shifts in working practices alongside rapid changes in the way services are being consumed. He's focused on how organizations can remain competitive in today's environment and how we can work together to deliver simplified, more agile services.