Mac business users love their Macs, but IT managers struggle with how to enable local Windows applications for them.
Good news! There's an easy solution, and it's authorized by Microsoft.
Introducing Parallels Desktop for Business; a trusted leader in the virtualization space for over 20 years that enables users to run multiple operating systems on a single Mac computer.
This webinar details why Windows and Mac really are better together.
Here's a sneak peek into what you will learn:
Use cases: developers, engineers, business users, IT admins, and more.
Easily manage Windows 11: Provision, deploy, or transfer a Windows virtual machine to a Mac.
Centralized administration: Transparent licensing with a mass activation key and multiple deployment options to fit every organization size.
In addition, you will learn about the latest announcement: Parallels Desktop for Business is now a Microsoft authorized solution to use with Windows 11 on Mac with Apple Silicon.
Ready to open a new door to a better and easier way to enable local Windows applications on Macs?
Meet the Presenter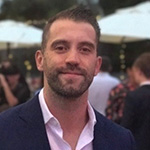 Ary Collet Junior is an enthusiastic Product Marketing Manager at Alludo with a focus on Parallels Desktop for Mac, Chrome OS, Parallels Toolbox, and Parallels Access solutions. Having worked at Parallels for more than ten years, he has extensive knowledge of the company's products, features, use cases, pre- and post-sales, and the most recent Apple and Microsoft technologies. Before assuming the position of Product Marketing Manager, he oversaw the Channel and marketing initiatives for the APAC region for more than 5 years. His mission is to continually develop and market products that consumers adore, and to share their stories with others.