Welcome to the on-demand technical preview webinar for Parallels partners!
During this 60-minute on-demand webinar, our product management team presents and demonstrates each of the new features in the Parallels® RAS 19.3 release and explains how each new feature further enhances the capabilities of Parallels RAS.
Watch this on-demand webinar and explore the latest key enhancements, including:
New image management features, including template versioning, version tags and template scheduling.
Continued Azure virtual desktop enhancements, including redirection support and FSLogix office container integration.
Improved security and compliance with built-in TLS 1.3 and FIPS 140-2.
All new user interface for Parallels Client for web. New user interface for Windows and macOS clients, coming soon.
Meet the speakers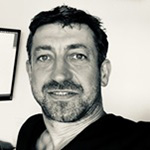 Chris Marks is a Principal Outbound Product Manager at Parallels. As an experienced public speaker with a passion for the power of community engagement, he spends time with customers and channel partners, learning about how their businesses are coping with fundamental shifts in working practices alongside rapid changes in the way services are being consumed. He's focused on how organizations can remain competitive in today's environment and how we can work together to deliver simplified, more agile services.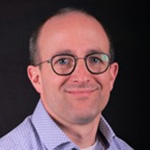 Freek Berson is a Principal Outbound Product Manager at Parallels with a focus on Parallels RAS and Cloud solutions for virtual application and desktop delivery. As an End User Computing evangelist and a trusted adviser for strategic customers and partners, he partners closely with product management and product marketing teams. He is a frequent speaker at conferences and meetups around the world, published author of various books, and has been awarded Microsoft Most Valuable Professional annually since 2011.