The tech world is innovating faster than ever, and Parallels RAS 19.2 is ahead of the game.
This webinar offers an insider's look at the new features and enhancements that impact much of your day-to-day activities, including the Admin and User experiences.
Here's a sneak peek of what you can expect to discover:
New Microsoft Azure Virtual Desktop integration features, including ease of use and cost minimizations.
User experience enhancements that allow users to access Azure Virtual Desktop workloads via any browser, as well as bandwidth minimization.
New administrative capabilities, including device assignment, Powershell cmdlets, hypervisor enhancements, and APIs.
Plus, so much more!
Presenter Bios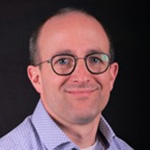 Freek Berson is a Principal Outbound Product Manager at Alludo with a focus on Parallels RAS and Cloud solutions for virtual application and desktop delivery. As an End User Computing evangelist and a trusted adviser for strategic customers and partners, he collaborates closely with product management and product marketing teams. He is a frequent speaker at conferences and meetups around the world, published author of various books, and has been awarded Microsoft Most Valuable Professional annually since 2011.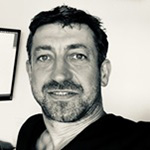 Chris Marks is a Principal Outbound Product Manager at Parallels. As an experienced public speaker with a passion for the power of community engagement, he spends time with customers and channel partners, learning about how their businesses are coping with fundamental shifts in working practices alongside rapid changes in the way services are being consumed. He's focused on how organizations can remain competitive in today's environment and how we can work together to deliver simplified, more agile services.