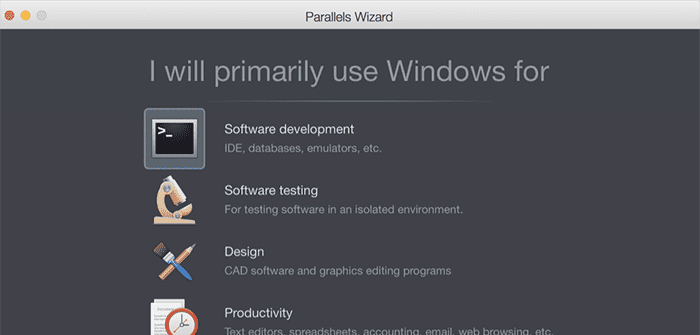 All of Your Favorite Developer Tools are on Parallels Desktop 11 Pro Edition
---
Still trying to decide if you want to upgrade to Parallels Desktop 11 for Mac Pro Edition? It's definitely something worth thinking about. The Pro Edition is an all-new version that delivers the ultimate flexibility for developers, designers, and power users, so there's a lot to consider when contemplating whether or not to make the switch.
Apart from some of the meatier features (more details to come on those, though you can view the full list here), one of the most exciting things about Parallels Desktop Pro Edition is the integration with key developer tools. For example: Parallels Desktop Pro Edition includes integration with developer tools such as Docker, Visual Studio (plug-in), Chef, and Jenkins; as well as support for Vagrant and more.
You can even see the Visual Studio plug-in in action, below:
Are you considering upgrading to the Pro Edition? Tell us your thoughts on the new features and what else we could add to continue making Parallels Desktop the perfect companion for designers, developers, and power users. We'd love to hear your thoughts in a comment, or on Facebook or Twitter.