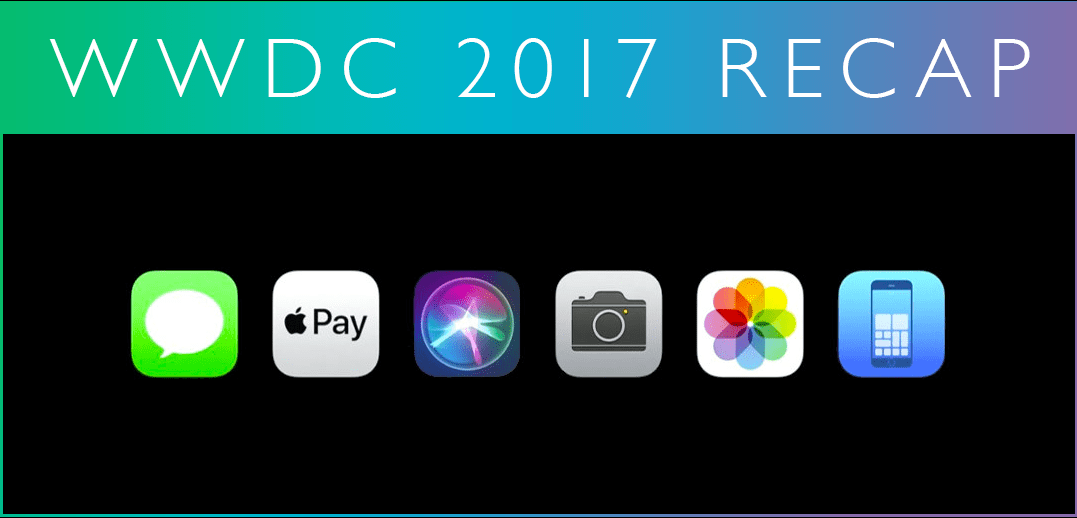 Apple's WWDC Recap: Siri-ous Upgrades!
Apple's commitment to the developer community has exponentially grown. Every year, Apple® hosts the Worldwide Developers Conference to bring together 16 million developers to change the world. Of course, not all 16 million developers can physically attend the event in San Jose; only about 5,300 can. But Apple works hard to make the videos available ASAP—usually within 24 hours.
This year, machine learning is the centrifugal force pushing Apple to maintain the forefront of innovation. Today's announcements during WWDC 2017 are summarized here:
tvOS™: More than 50 partners will be available, including HBO, SHOWTIME®, and Amazon Prime Video.
watchOS®: Advanced activity integration continues to propel health goals by connecting to watchOS-enabled fitness equipment.
Mac®: The entire Mac product line showcases upgrades, boasting advanced graphics performance, hardware updates, and the newest device: iMac® Pro.
macOS®: macOS High Sierra is "fully baked" with features (one of many Keynote® puns from CEO Tim Cook). Deep technology integrates hardware and software seamlessly.
Virtual Reality for Mac: Native VR support will be available in macOS High Sierra!
iOS: iOS 11 is announced, with Siri® advancements and a redesigned user interface.
iPad®: iOS 11 boosts the performance of the improved iPad to a new "desktop" feel.
HomePod: Apple is seriously reinventing home music with the HomePod voice-activated speaker.

(iOS 11 lineup created by Parallels GmbH)
Now that you have a short-handed idea of Apple's latest announcements, here is a more in-depth breakdown of the exciting new updates from the WWDC 2017 keynote highlights:
tvOS: Apple mentioned a very brief update to tvOS, such as nabbing another premium content provider like Amazon Prime Video. Tim Cook promised upcoming updates surrounding tvOS later in 2017. Don't forget that the tvOS app is also available on iPad and iPhone® devices, too.
watchOS: The latest updates integrate iOS Siri machine learning into watchOS, making a Siri-centric watch into an intelligent, proactive assistant right on your wrist.
(WWDC 2017 Keynote: Apple Watch faces showcasing Siri, Kaleidoscope, and Woody from Toy Story)
Apple Watch® has been #1 in customer satisfaction for the smart-watch market, so it's no surprise there is an upcoming new version. Apple's watchOS 4 wields some very interesting features, such as a machine-learning Siri that customizes content in real time. This real-time data will include weather, traffic, calendar dates, movies, and other popular social events.
Also, new faces are coming to watchOS! A trippy kaleidoscope face can be customized with personal photos to make for a colorful display. And joining the kaleidoscope face lineup will be a more familiar character line: Toy Story!
Activity notifications have been updated to showcase personal achievement progress, challenges, and to connect with popular exercise equipment such as Life Fitness or even StairMaster.
watchOS 4 is set to launch this fall. It will be available in beta form for developers to test starting today.
Mac: The Mac lineup has been the gold standard of desktops over the years, so a refresh has been much-desired by users. Every iMac and MacBook® will be getting internal updates with 7th generation Kaby Lake processors and a slight bump in graphics performance.
The most exciting news regarding the new Mac lineup is the newest member of the desktop game: iMac Pro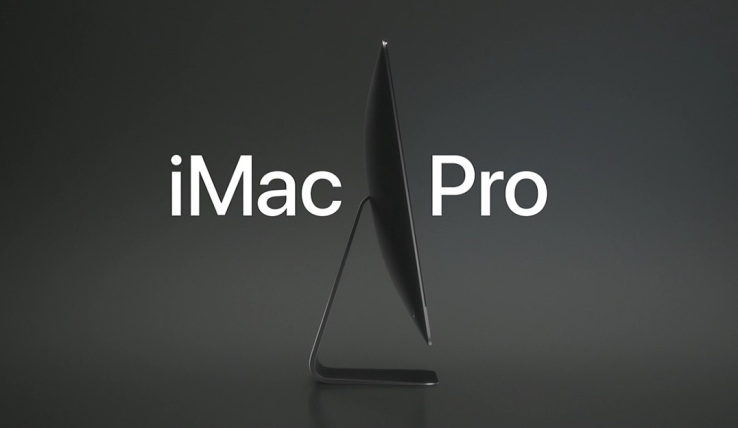 (WWDC 2017 Keynote: iMac Pro desktop preview)
Boasting a $4,999 price tag, the iMac Pro has more or less the same look and feel of a 27-inch iMac, but it's jam-packed with profound hardware upgrades:
Processor: Up to an 18-core Intel Xeon processor.
GPU: Graphics will be powered by a Radeon Vega setup, with up to 16 GB of vRAM (great for virtual reality opportunities).
RAM: Memory up to 128 GB. A bit excessive, but it perpetuates the trend of being a power machine for power users.
Storage: Up to 4 terabytes of an SSD (solid state drive) hard drive.
Ports: iMac Pro will include an SDXC port, four USB 3 ports, four Lightning® ports, an Ethernet port, and a headphone jack (even though iOS devices no longer have headphone-jack options). All these ports allow you to potentially connect up to two external monitors and two external hard drives. What a sweet "dream" setup!

(WWDC 2017 Keynote: iMac Pro port preview)
Aesthetically, the iMac Pro is an elegant and handsome looking all-in-one workstation.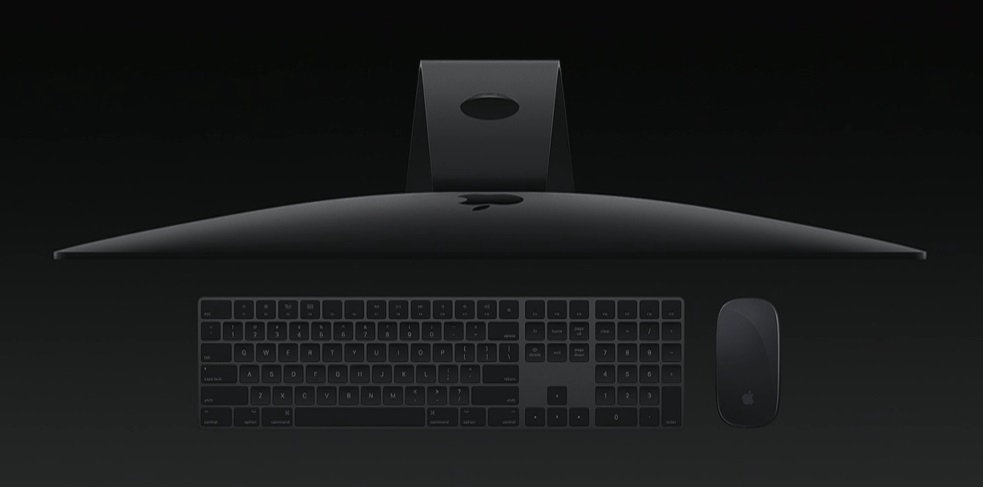 (WWDC 2017 Keynote: iMac Pro peripherals preview)
With a new dark-gray finish with an updated Magic Keyboard and Magic Mouse® combo, this iMac is the most attractive device we've seen—ever. The new Mac computers are shipping today, and the new iMac Pro will follow suit in December 2017.
macOS High Sierra: The heart of the Mac experience is macOS, and High Sierra is the OS we hoped Sierra to be. To us, the most important update to High Sierra is the new APFS file system replacing the hierarchical file system. Apple claims the replacement will allow for a safer, faster, and more stable system. Here at Parallels, we're eager to begin testing the speed differences ourselves – (don't forget – you can use virtual machines to test Beta operating systems such as macOS High Sierra before deciding to upgrade your Mac!)

(Apple's website adorns this image from the macOS High Sierra preview page)
On the performance end, Safari's JavaScript performance will be 80% faster than that of Google Chrome™ and will include some serious security upgrades. The intelligent browser will integrate machine learning to help block tracking of your internet browsing history, which results in related ads. This allows you to protect your privacy and keep those ads away while you browse. Additionally, you can halt the annoying auto-play of videos on Safari. Still within the performance realm, the Mail app will take up 35% less space than it has in the past, saving that precious disk space.
The Photos app is getting a much-desired refresh, with advanced photo editing tools and easier photo management. Easier to manage and edit my photos? Yes, please.
Apple also announced a new version of Metal graphics technology: Metal 2. Metal 2 is outlining a blueprint for comprehensive video and graphic performance within macOS High Sierra that allows graphics and machine learning to accelerate all of your workflows. Developers now have access to Metal 2, wielding new APIs that provide another 10x improvement of draw call throughput. For example, developers have access to VR content creation and editing in real-time VR environments! With Metal for VR in macOS High Sierra, Metal 2 will deliver SteamVR, Unity technologies, and Unreal Engine SKD to the macOS.
Virtual Reality for Mac: Metal 2 will provide native VR support in macOS High Sierra.  Innovations in macOS, combined with the advances in Mac hardware, deliver new experiences such as virtual reality and machine learning.

(WWDC 2017 Keynote: Virtual Reality headset preview)
So, what does this mean for VR gamers? VR gaming is not just for Window PCs! Valve is optimizing their SteamVR for macOS, thus bringing VR to Mac, finally!
Also, Unity and Epic are bringing their VR development tools to macOS, which unlocks HUGE potential for developers. More exciting news for VR/360-degree environments: later in 2017, Final Cut Pro® X will add support with the ability to import, edit, and export 360-degree video.
iOS 11: iOS dominates the mobile OS market with a 96% customer satisfaction rate and an impressive 86% install base. iMessage has a redesigned app drawer to make apps easier to access from iMessage—including ApplePay integration! Now you can send or request payment directly in your messages. The Control Center is also redesigned to have access to all features on one page. 3D Force Touch allows for customizing your settings quickly.
Camera updates include the ability to edit "live" photos and change the "still" or "key" photo of the live shot. You can also add "loop" and "bounce" features to add some sincere fun to live photos. Long exposure is now available for live photos, which saves you from hauling a DSLR camera up a mountain to capture that special moment.
Apple Maps will provide detailed floor plans of many malls and popular airports. Navigation has some huge upgrades, such as Do Not Disturb While Driving, which mutes incoming notifications.
iOS 11 is a giant step for iPhone and sets a new standard for iPad. Coming this autumn, iOS 11 will be available publically for free.
iPad: The powerful iOS 11 brings some unexpected awesomeness to the iPad lineup. Physically, Apple is sizing up the iPad display to 10.5 inches but keeping the device at the 1-pound weight. iPad also boasts 30% faster CPU performance and 40% faster graphics performance. This is 500% faster than the original iPad! With the adaptation of Metal 2 in combination with Apple Pencil®, the ability for real-time editing is unreal. Rest in peace, Wacom.
Desktop-inspired features such as "drag and drop" or multitasking is making the iPad feel less restricted. However, the new update to iOS 11 and the iPad is Files! A true-blue file system is FINALLY on the iPad. Not only is the File system available to organize files on your device, third-party integration with cloud providers such as Dropbox or Box allows your files to be available everywhere.
The app Notes is killing the game with advancements from machine learning, making your notes feel as natural as pencil on paper.
HomePod: The latest form of innovation from Apple is a powerful speaker with Siri integration: HomePod. This little beast sits at almost 7-inches tall, with beautiful acoustic properties that boast seven tweeters, woofers, and bass equalization to avoid sound distortion. Apple has created the HomePod with three things in mind to make a GREAT smart speaker:
Rock the House: Enjoy music free from distortion
Spatial Awareness: Sound great, everywhere
Musicologist: Siri works as your music specialist to help you learn more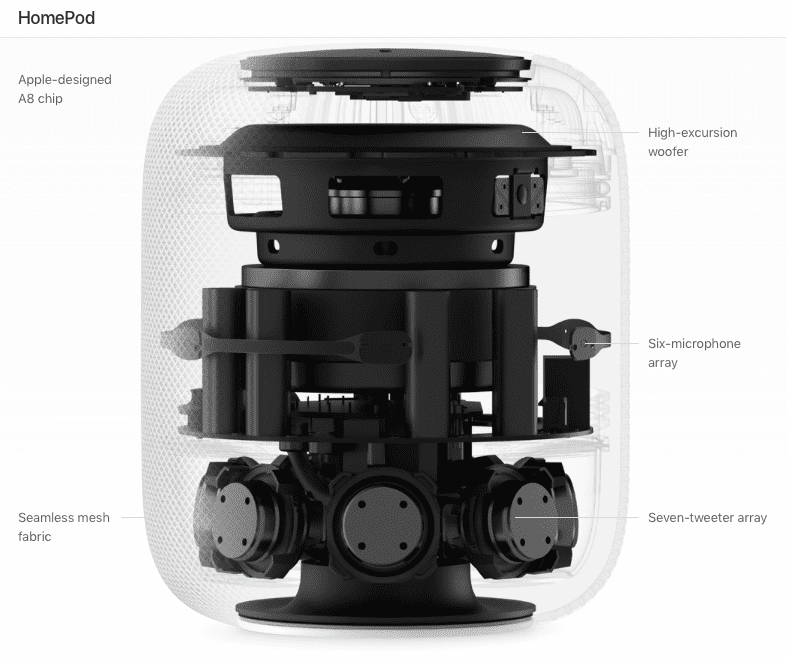 (Apple's website breaks down the new HomePod, showcasing the advanced technology)
Siri is not a part of HomePod just to help you pause a song. Siri is integrated into HomePod with the user in mind. Want to command Siri to turn off your lights? Connect with the Apple HomeKit™ platform to control everything from air conditioners to garage doors. Want more? Ask Siri the news, set up timers, get sports updates, weather conditions, or even learn what the traffic commute is like before you leave home.
New technologies are at the center of what make Apple reliable, capable, and innovative. Here at Parallels, we simply cannot wait to get our hands on these new technologies to unleash the immense possibilities. Special thanks to Apple for another wonderful WWDC Keynote.