Happy Birthday, Parallels Desktop for Mac. We're celebrating 15 years with a 25% discount!
---
Celebrate the 15th birthday of Parallels Desktop for Mac with an exclusive 25% discount.
Special offer ends July 1, 2021 at 23:59 PST
---
We're celebrating 15 years helping Mac users smoothly run more than 200,000 Windows applications on the Mac device of their choice! Our Parallels team is constantly impressed by the creative ways that our 7 million customers use Parallels® Desktop to meet their unique virtualization needs every day. Whether it's to run a Windows program that is not available on the Mac or to leverage unique Windows-only features, to design, develop or test software across multiple operating systems, to play games, to run demanding CAD apps or to work cross-platform with colleagues or students, our users have reached many important milestones over the years.
Here are some of our incredible highlights in honor of this amazing 15-year history!
June 15, 2006 – Parallels Desktop for Mac, the world's first virtualization software for Intel-based Mac was born! Parallels revolutionized the industry as Mac users could finally run Windows and Mac OS X simultaneously without having to reboot via Boot Camp.
February 27, 2007 – The introduction of the Coherence Mode feature gave customers the option to hide Windows Desktop and use Windows apps in the Mac OS X environment side-by-side with Mac applications. This view mode is still the most popular among Parallels Desktop users.
November 4, 2009 – Support for Apple trackpad gestures and keyboard actions (such as drag-and-drop and copy-and-paste) was added to seamlessly work between systems.
September 14, 2010 – Parallels Desktop introduced support for 64-bit mode.
June 2011 – Parallels Desktop for Mac Business Edition was launched, with a volume license key to activate Parallels Desktop at scale.
November 6, 2011 – Out of this world! NASA spotted with Parallels Desktop installed on MacBook laptops to land the Curiosity Rover on Mars!
September 4, 2012 – Support for DirectX 10 and Bluetooth devices was added across both Windows and macOS.
August 28, 2013 – Parallels Access, the fastest, simplest, most reliable remote access to a Windows or Mac system from iOS, Android or an HTML Browser was launched. Today, Parallels Access is also included in any subscription of Parallels Desktop.
August 19, 2015 – Parallels Desktop for Mac Pro Edition, an advanced version for power users and developers to design, develop and test was released to the market along with the world's first voice-assisted personal assistant on the Mac: Windows 10 Cortana works with both Mac OS X and Windows! (Siri doesn't appear on Mac until later.)
August 18, 2016 – Parallels Toolbox for Mac, a standalone product featuring 25 single-purpose tools that simplify common Mac tasks to just one-click, entered the market. Interesting fact: with new tools added regularly, Parallels Toolbox for Mac now includes more than 40 unique tools.
June 29, 2017 – After the success of Parallels Toolbox for Mac, Parallels Toolbox for Windows launched to simplify common Windows computing tasks in just one-click.
March 2019 – Parallels Desktop won a DEVIE award for "BEST in Operating System Development."
August 13, 2019 – Users could now run many more demanding Windows programs like CAD apps and games on a Mac with support for DirectX 11, 10 and 9 on Apple Metal.
October 20, 2020 – Parallels Desktop for Chrome OS was released. It is the world's first software that runs Windows directly on enterprise Chromebooks! Chromebook users can now run full-featured Windows apps including Microsoft Office and proprietary apps even when they don't have an Internet connection.
April 14, 2021 – Parallels Desktop 16.5 for Mac launched with full, native support for Mac computers with Apple M1 chips.
Cheers to 15 years of Parallels Desktop releasing lots of exciting versions!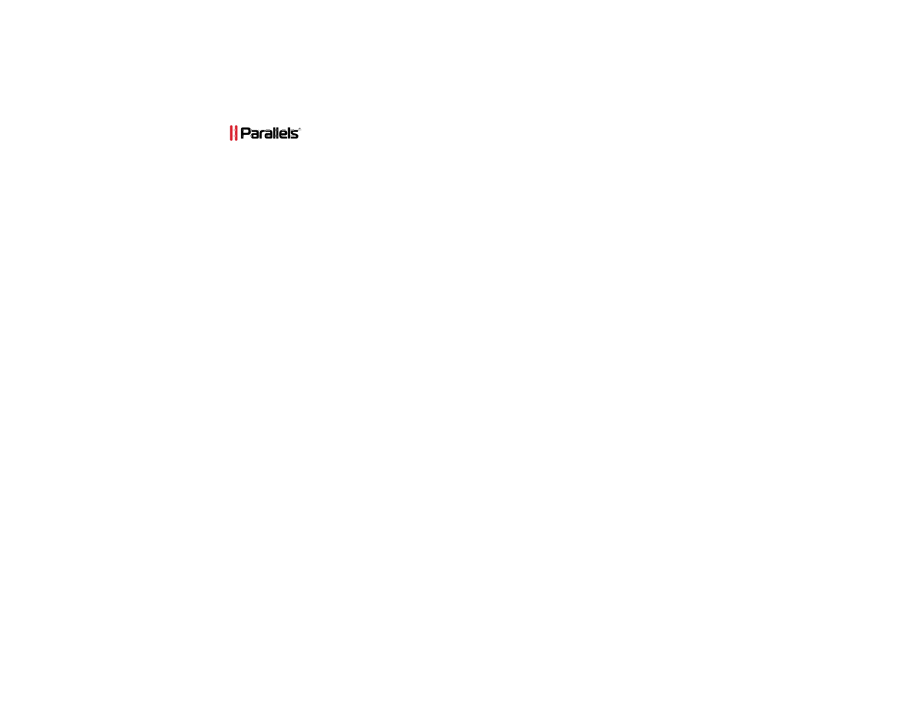 What was your ultimate highlight in 15 years of Parallels Desktop? Let us know on Facebook or Twitter.
---
Don't miss the birthday promotion of 25% OFF Parallels Desktop for Mac:
---
Frequently Asked Questions
Q: I want to upgrade from an older version. Can I upgrade?
A: Yes, of course! Click here to upgrade to Parallels Desktop.
Q: Can I get a discount on my subscription for multiple years?
A: The promotional pricing is valid for the first year of your subscription.
Q: What if I already have a subscription to Parallels Desktop and want to use this promotion to renew my existing subscription?
A: Unfortunately, this offer is only valid for users without an active subscription.
Q: Which versions of Parallels Desktop will I receive a discount on during this birthday promotion?
A: The birthday promotion applies to all versions of Parallels Desktop for Mac, purchased directly from parallels.com. Retailers or third-party vendors are excluded from this promotion.