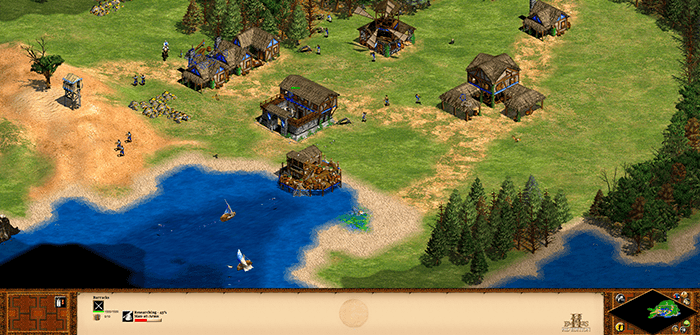 A Classic Game Revisited: Age of Empires
I learned recently that my favorite game of all time, Age of Empires, has gotten its first update in 14 years. (The update was released in 2013, but I just found out about it. Guess I've been working too hard!)
On Black Friday, the online game store Steam had a special offer on the update to this famous PC game I like so much. I bought it in a heartbeat, then used the new "Games only" profile in Parallels Desktop 10 to play it on my home iMac. Here's how it went.
Age of Empires
Age of Empires, from Ensemble Studios, was one of the first real-time strategy games—and, I would argue, the defining example of the genre. The best way to describe this genre is to say what it isn't:
It's not a first-person shooter, like Halo or Assassin's Creed—it's more about longer-term strategies.
It's not a turn-based game, like Sid Meier's Civilization—all the players act at the same time, in real time.
It is also not a MMORPG (massively multiplayer online role-playing game), like World of Warcraft or Legion of Heroes. Multiple people, but not masses of people, can play Age of Empires—usually two to eight at once.
In Age of Empires, you develop an outpost of a particular civilization, create its economy, defend against your enemies, and eventually conquer those enemies. (For the gamers among you, the version I'm talking about here is Age of Empires II HD with the new Forgotten expansion pack.)
Figure 1 show my Scottish outpost defending against a future attack by the English.
As an aside, it was a very sad day for gamers when Microsoft closed the doors on Ensemble Studios. I won't describe it in more detail, because my tears would probably damage my keyboard and mouse.
Parallels Desktop 10 "Games only" profile
One of the new features in Parallels Desktop 10 is the ability, with a single mouse click, to optimize dozens and dozens of settings for a particular use.
Figure 2 shows four profiles in Parallels Desktop 10. You pick a profile when you create a new virtual machine (VM), but you can change to another profile at any point—and you can also change the settings in a profile anytime you want. If you're curious about all the details, the exact settings altered in the four profiles are shown in a table at the end of this post.
On my home iMac, I have one VM specifically for Windows games. This VM is configured with the "Games only" profile, as you can see in Figure 3.
Using Age of Empires in Parallels Desktop 10
When I'm in full-screen view mode—automatic in the "Games only" profile—Age of Empires plays just as well and as fast as I remember it being on a Windows PC. The "Games only" profile gives me all the power I need.
Bottom line: Use the profile feature in Parallels Desktop 10 to focus the power of your Mac in the way that will help you most with the task at hand.
I would say more, but there are outposts to create and foes to vanquish. Back to the game!
Appendix: Profile Settings
The tables below shows only settings that differ from the current defaults in Parallels Desktop 10: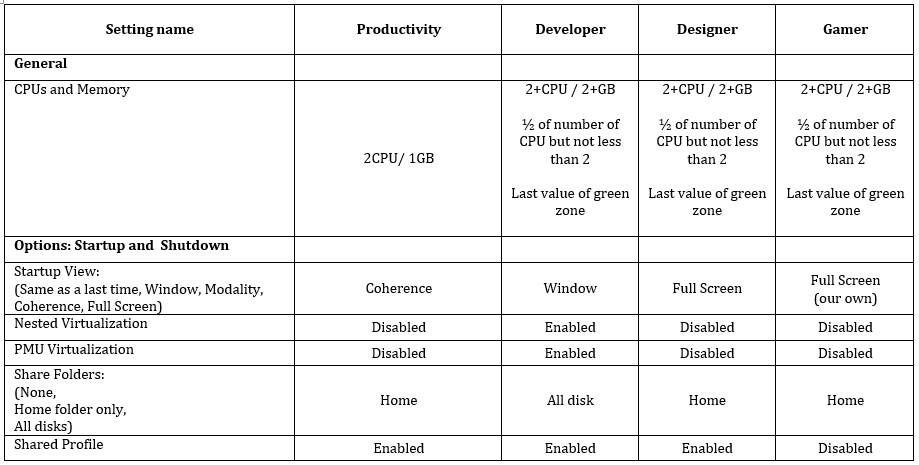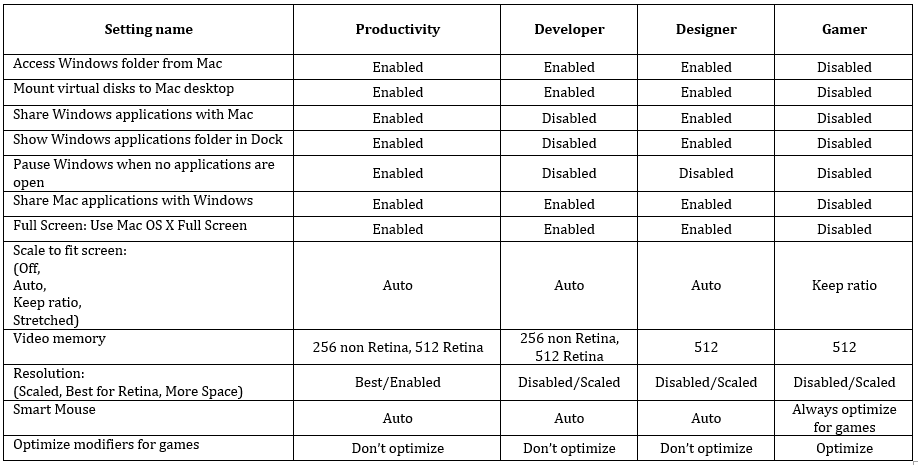 If you're interested in trying Parallels Desktop with Age of Empires, please feel free to download a 14-day free trial.