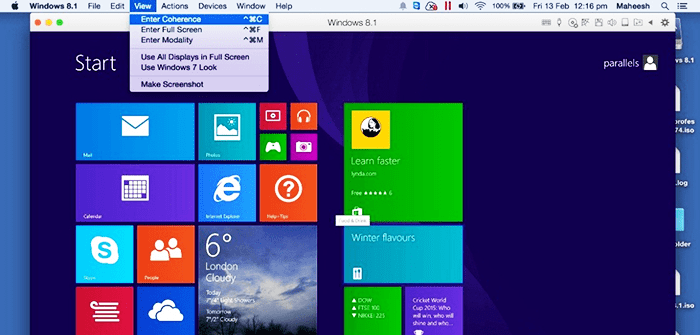 macOS and Windows integration with Coherence mode in Parallels Desktop—It's a Kind of Magic!
---
As many of you know, Coherence view mode in Parallels Desktop is the best way to integrate Mac and Windows. Still, there's a lot to learn about Coherence—in fact, it's much more powerful than people realize.
Let me walk you through several scenarios on advanced Coherence functionality.
Start and exit Coherence:
To enter Coherence, start the Virtual Machine and click on View > Enter Coherence.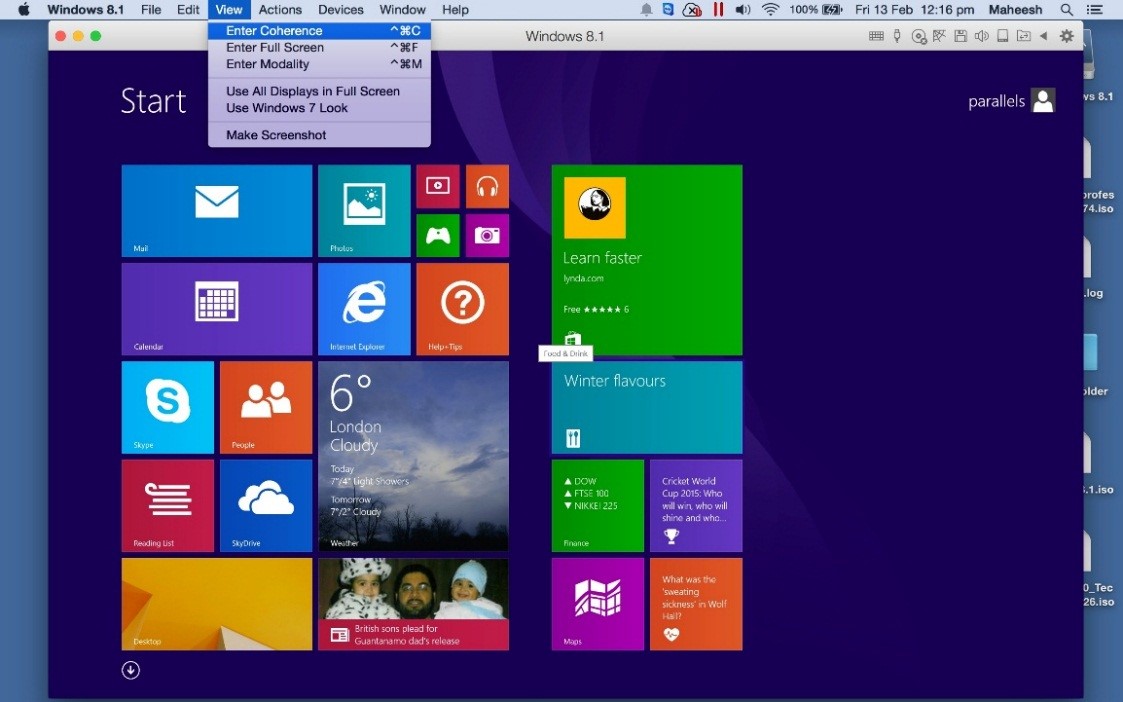 To exit Coherence, click on the Parallels (||) icon > View and select Exit Coherence.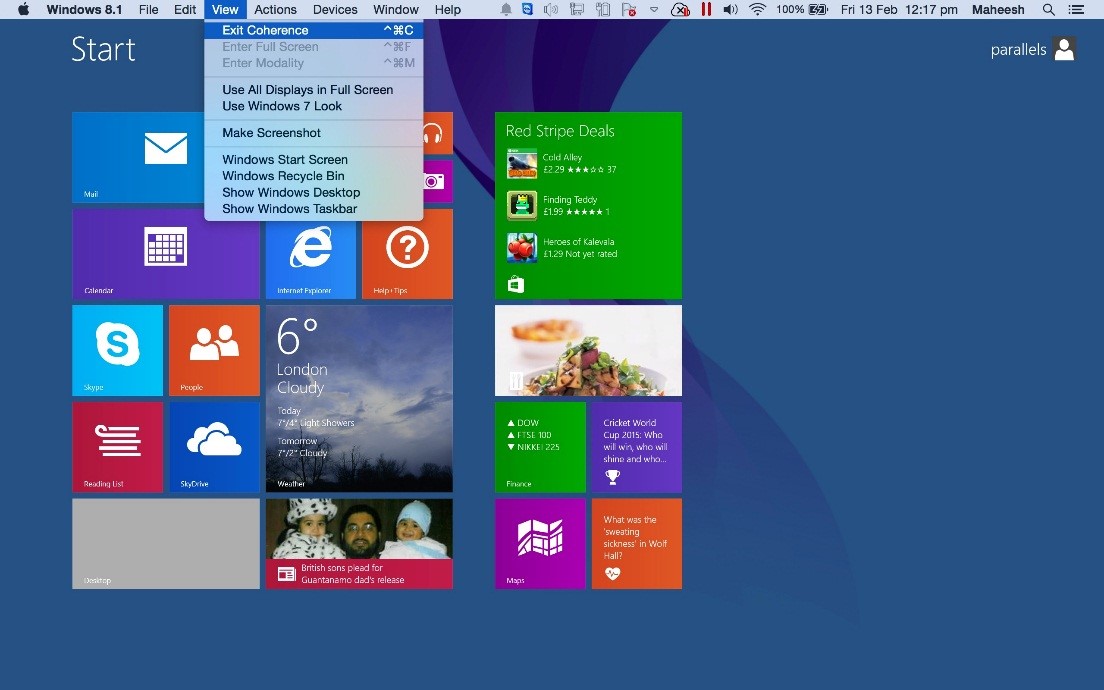 Set your virtual machine to always start in Coherence:
Go to your virtual machine configuration > Options > Startup and Shutdown and choose Coherence in Startup View.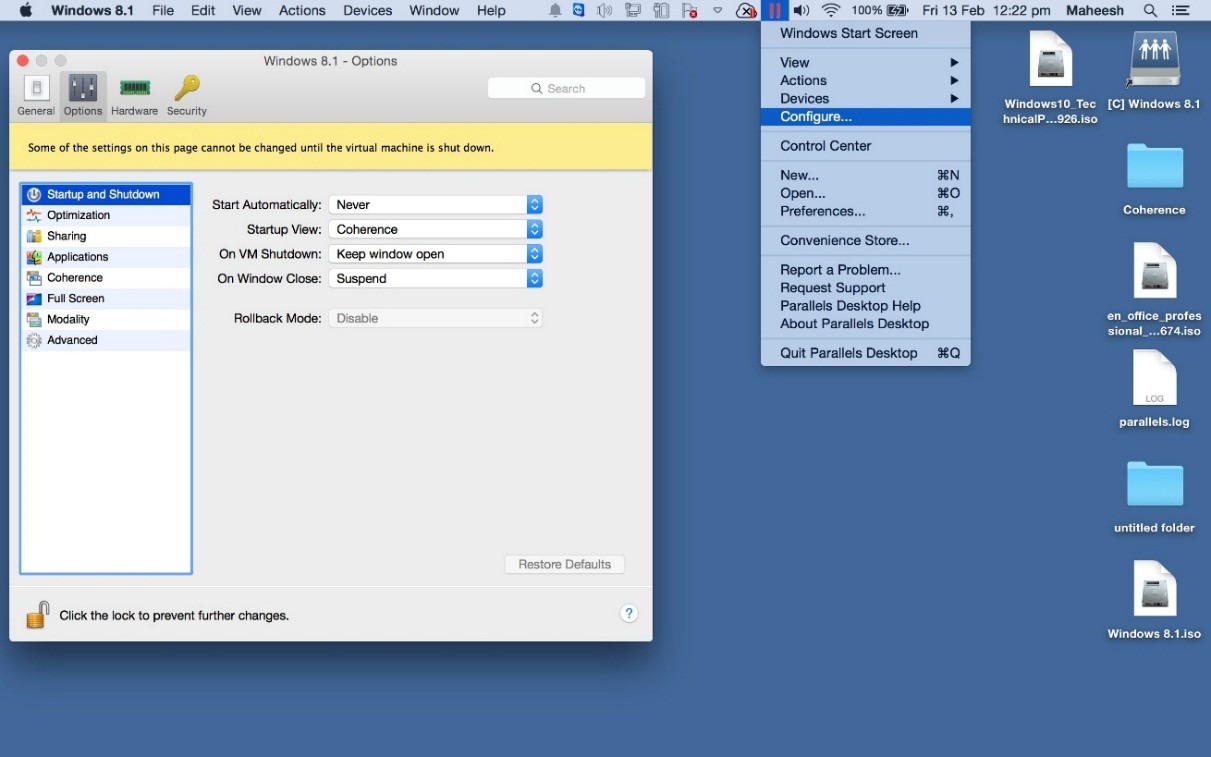 Now let's start the virtual machine and see what happens…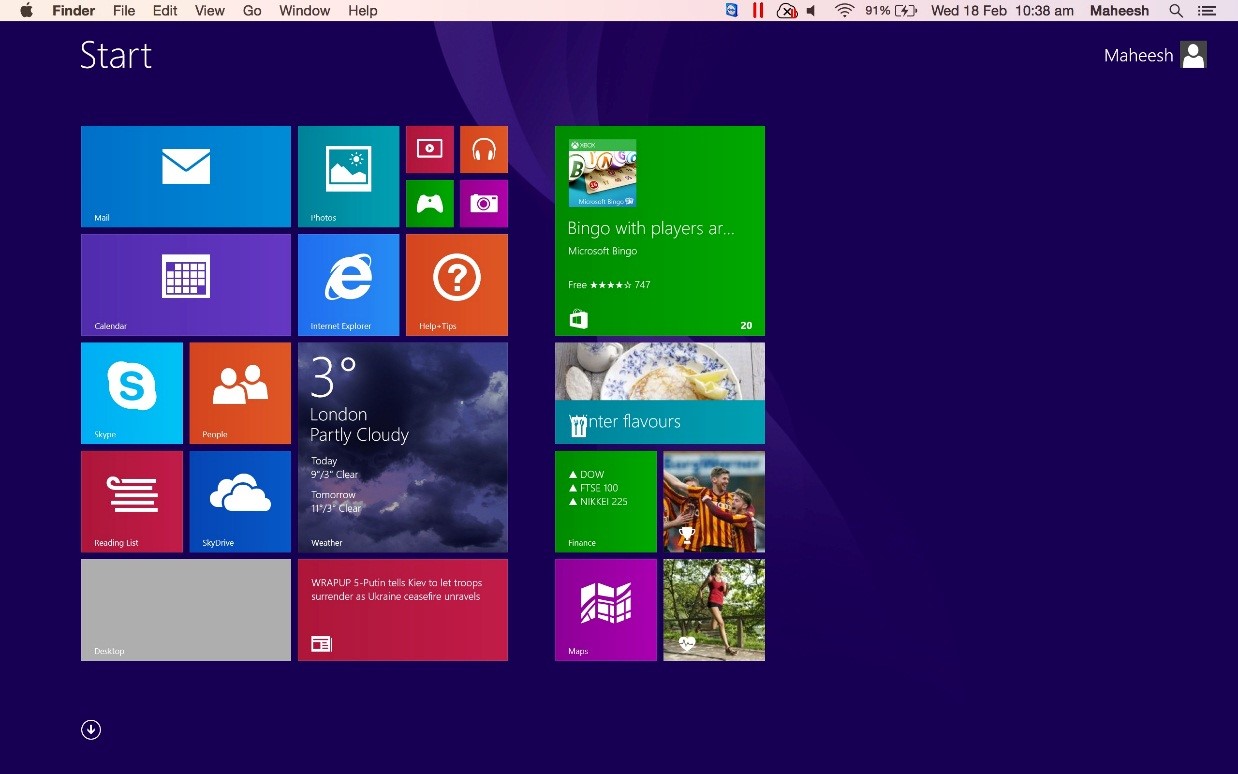 There we go! Windows started and automatically switched to Coherence!
Accessing Windows Start menu in Coherence: 
Click on the Parallels (||) icon in the Mac menu bar and select Windows Start Screen (menu).
You can also right click on the Parallels Icon (||) to get to Windows Start menu.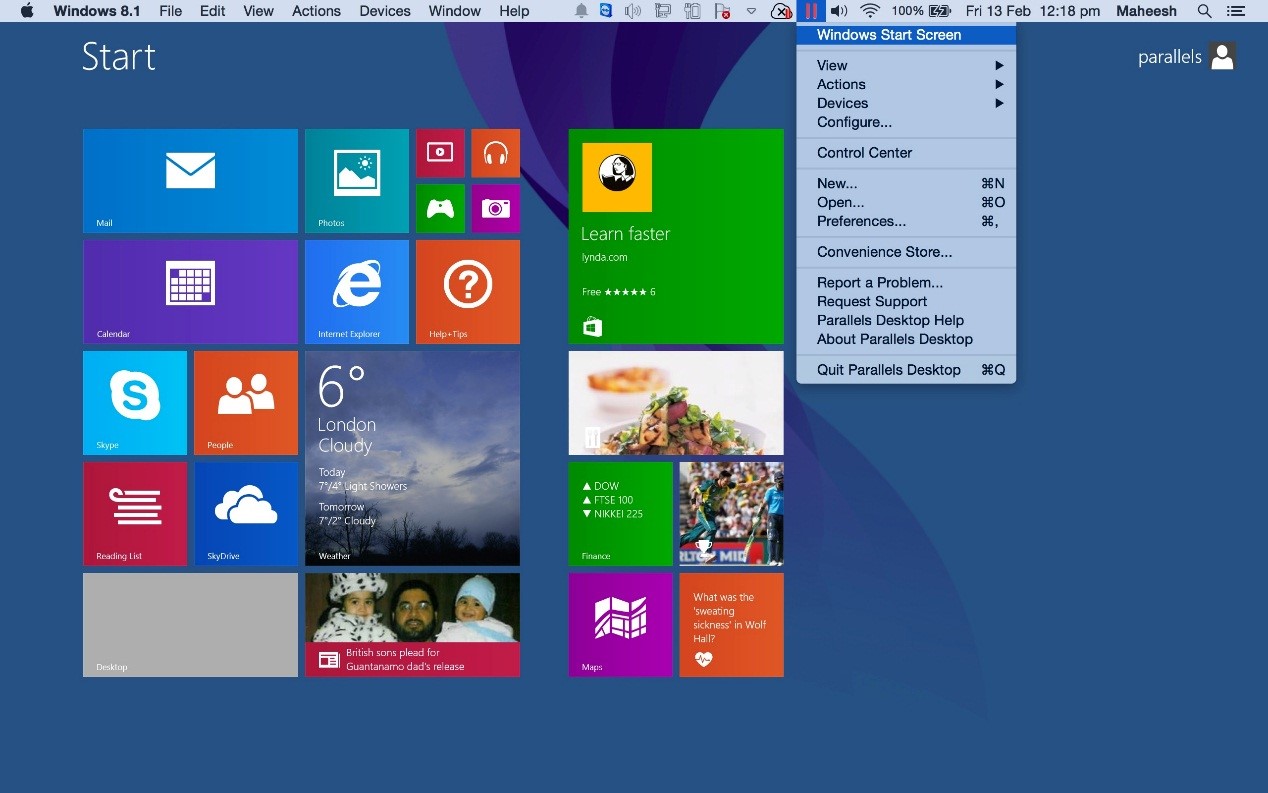 The other way to get to Windows Start is to click on Windows icon from the Dock.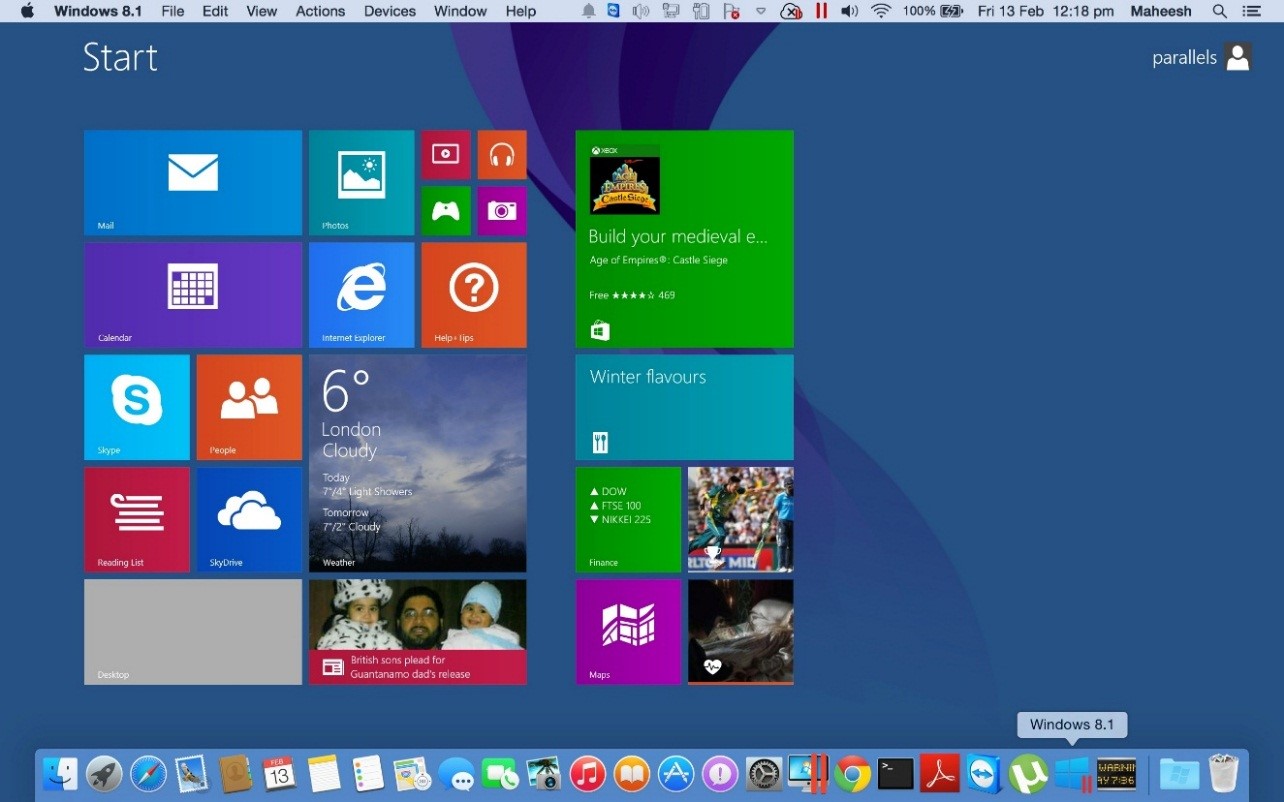 Accessing Windows programs in Coherence:
You also can easily locate your Windows programs in your Mac Dock. Here's how:
Go to virtual machine configuration > Options > Applications > Show Windows applications folder in Dock.
Now you can start any of your Windows programs directly from the Dock.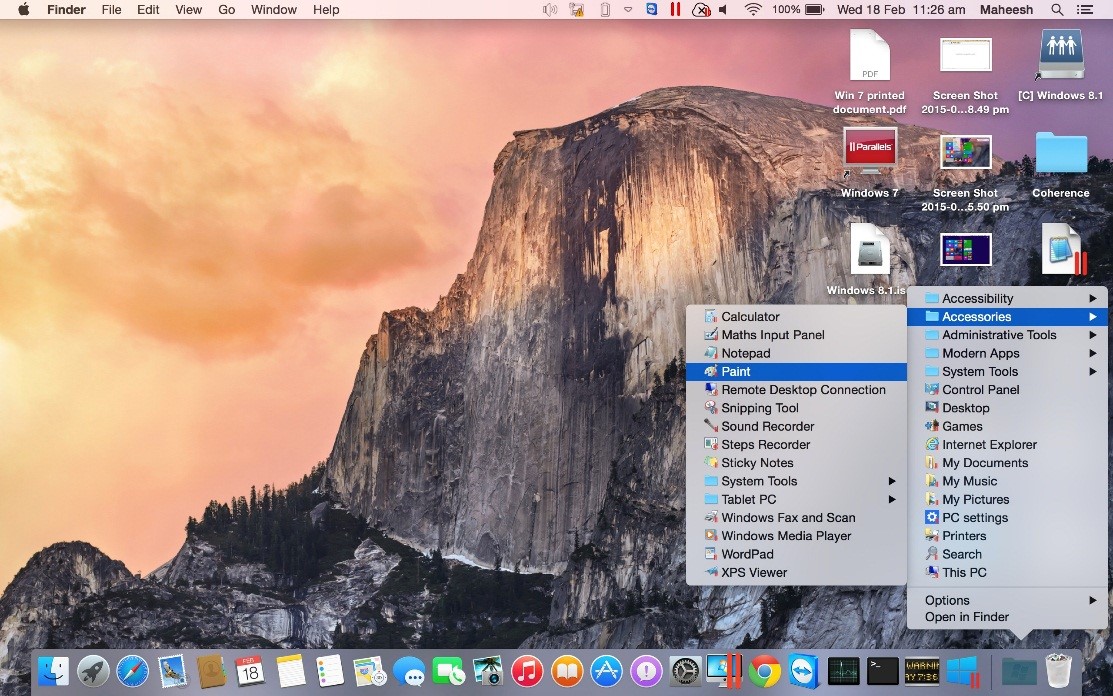 Advanced Settings for Coherence:
Have Windows notifications area enabled in the Mac menu bar.
This feature can be turned on at virtual machine configuration > Options > Coherence. Let's switch it on and see how it looks like: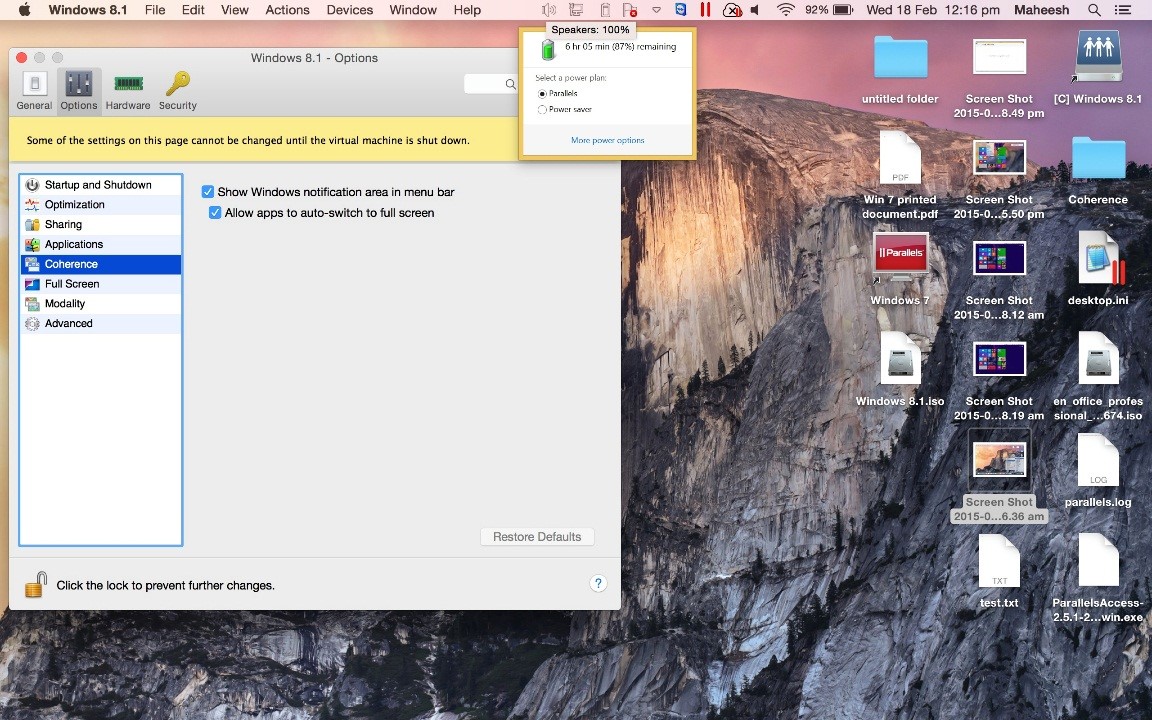 Make your applications auto-switch to full screen.
Some programs work best when running at full screen. Select this option to allow such programs to take over your entire screen when you open them in Coherence mode.
Coherence not working? Here are some easy troubleshooting steps:
Make sure your virtual machine is up and running. Go to the Actions menu at the top and select the option to Install Parallels Tools (or) re-install Parallels Tools.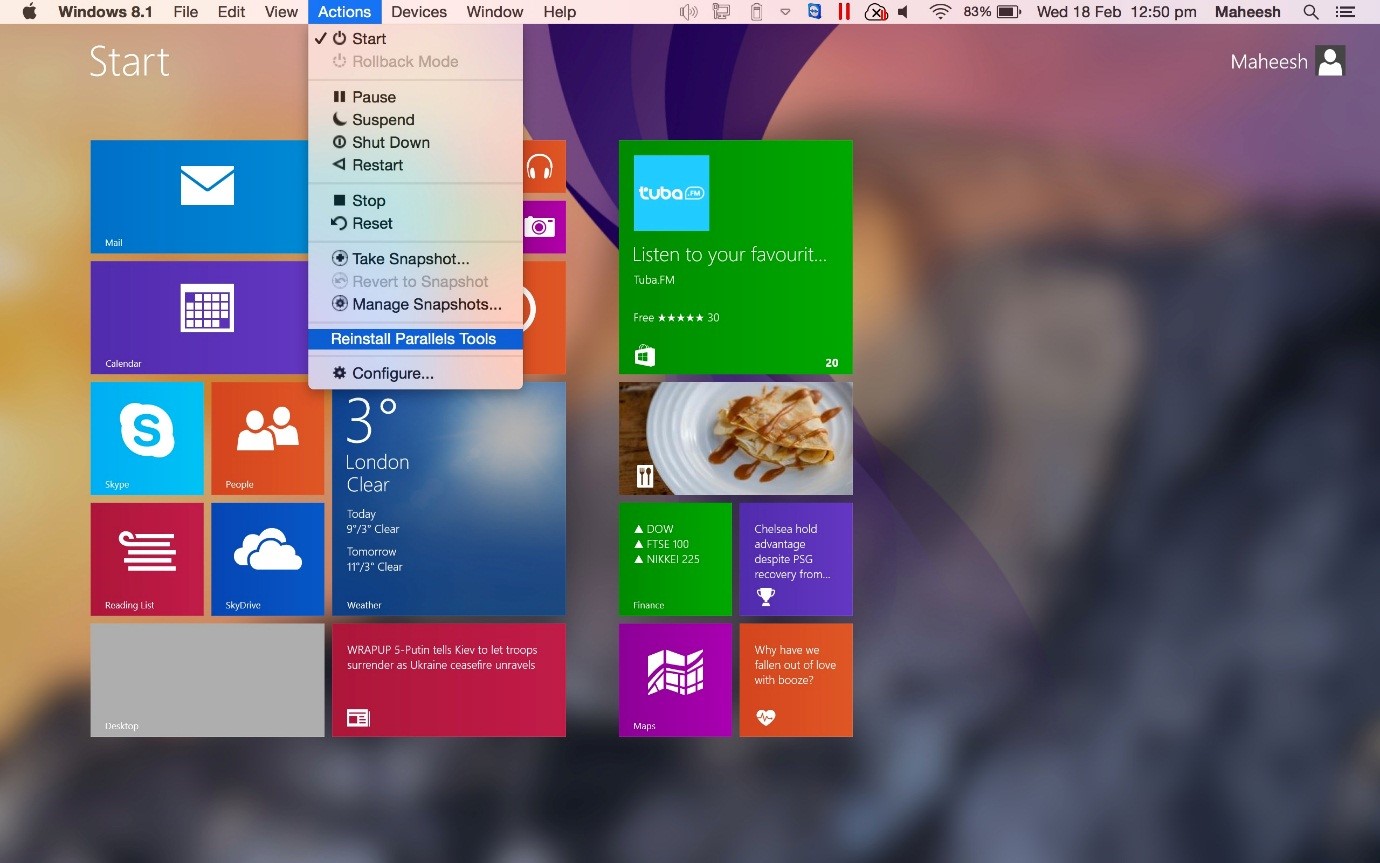 Make sure your virtual machine processes are not blocked by your antivirus software.
Reboot your virtual machine and you should be good to go!
If you still see some issues with Coherence, apply the steps offered in our Knowledge Base.
We hope this blog post helped you discover a few new settings for Coherence in Parallels Desktop. For more tips and tricks, be sure to follow us on Twitter!