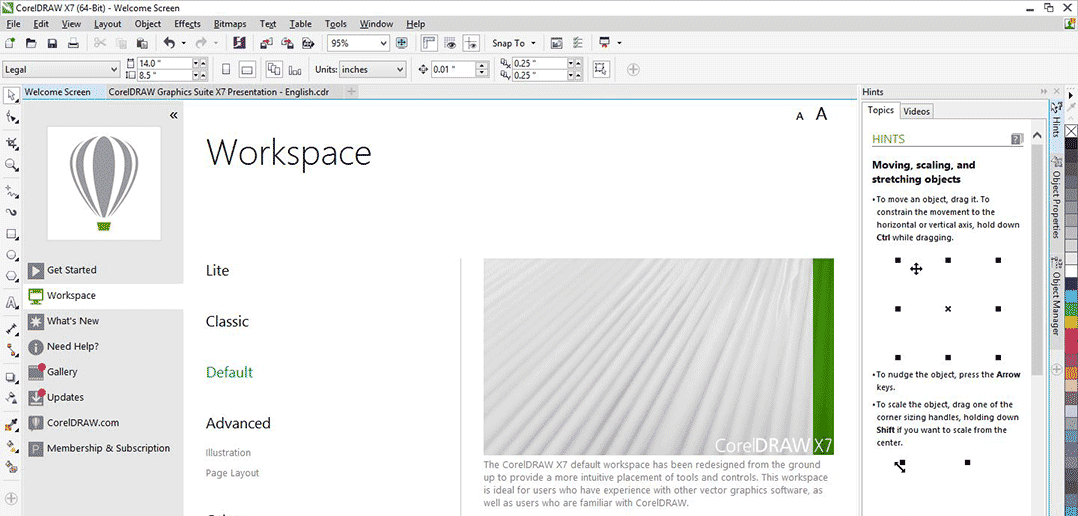 CorelDRAW on Mac with Parallels Desktop
---
The following post is a customer story submitted to our Advocacy program by Tim H. We are incredibly thankful to Tim for sharing his story with us and allowing us to share it with you. Read on for Tim's experience with CorelDRAW and choosing to use Parallels Desktop.
In this week's Customer Story, Parallels Desktop user Tim H. explains how he started using Parallels Desktop. Tim loves CorelDRAW and, when he bought his Mac, it wasn't even a consideration that CorelDRAW might not be available for Mac OS X.
"I had wanted a Mac for a long time, for many reasons. I didn't want to use a PC anymore, I wanted to try something different and the Mac is cool; so I got myself an iMac last month. In my free time, I do a lot of work in graphic design, image editing, and photography, and I'm a big fan of CorelDRAW. For those who are not familiar with this program, CorelDRAW is a popular graphics and image editing software program on Windows systems. It was one of the first applications that I installed on my PC in the 90s, so I now have a large number of files that I've created using this over the years.

When I learned that CorelDRAW was not available for the Mac, I was shocked. I had just assumed that this graphics program had to be available for Mac OS X. In order to use CorelDRAW on my Mac, I needed a program that allowed me to run Windows on a Mac. My first choice was the virtualization software VirtualBox. It worked, but the performance wasn't very good and I couldn't properly configure the screen resolution.

I then trawled through various forums and Parallels Desktop was being highly praised, so I purchased it right away from the Apple retailer Gravis. The software was installed quickly and without any difficulty and I've been using CorelDRAW on my Mac ever since with excellent performance. It runs quickly and smoothly and I find the seamless integration of Windows and Windows programs in the Mac OS interface with the Coherence view mode to be top notch."

Tim H. comes from Hanover, Germany and works as an account manager for VoIP telephone systems for medium-sized companies. He loves Star Wars, Monkey Island, movies, James Bond, and everything to do with graphic design, image editing, and photography.
Many thanks to Tim for sharing this experience with us and for giving us the opportunity to share it with you.
If you're interested in sharing your story, reach out to us in a comment, below, or on Facebook or Twitter.
Try Parallels Desktop for free for 14 days!