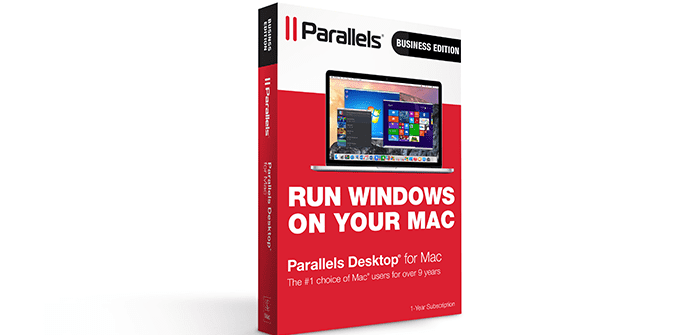 Get it All in Parallels Desktop for Mac Business Edition
---
We've been talking a lot about the features of Parallels Desktop for Mac Business Edition (previously known as Parallels Desktop for Mac Enterprise Edition), and I want to dig in a little more to be clear on all of the features from the new Parallels Desktop 11 Pro Edition that you also get in Business Edition.
While you're managing the process for your employees with Macs to run Windows OSes and Windows applications, with Parallels Desktop Business Edition, they also have access to some new features we're really excited about…
With the Business Edition of Parallels Desktop, you get supported integration with awesome developer tools including Docker, Visual Studio (plug-in), Chef, Jenkins, and Vagrant.
Users are able to run preview Windows OS machines and use nested virtualization for both Linux and Windows guests, making this the perfect tool for developers, power users, and testers. The Business Edition also allows you to use a variety of virtual machine environments, including simulation of more complex deployments.
And a cherry on top: you can take advantage of enhanced memory (64 GB of RAM) and processing power (16 vCPU) for improved performance.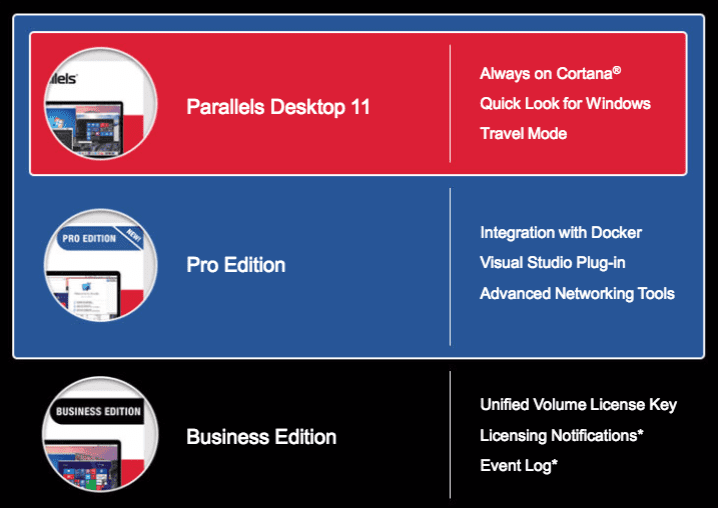 With Parallels Desktop for Mac Business Edition, you get access to all of the best features. If you're still thinking about your virtual machine needs, feel free to try the Pro Edition of Parallels Desktop 11 for Mac in our free trial—otherwise, for more information about the Business Edition, you can learn more, here.