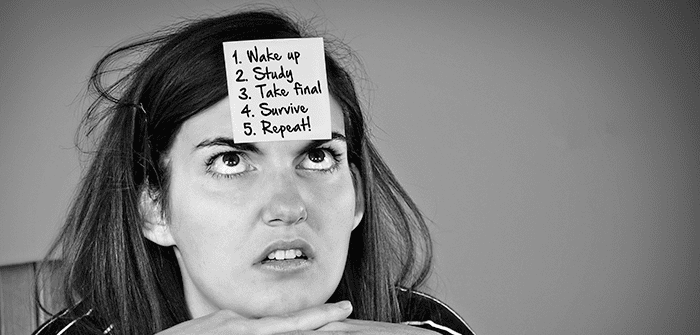 The Long Road to Finals Week: As Told by a Parallels Student
It's senior year. As you enter the home stretch of a textbook-free, feast-filled Thanksgiving break, you suddenly start to panic. There's no time to eat, sleep, or relax: finals week looms, and it's taunting you for spending days camped in front of the TV rather than studying.
Instead of binge-watching shows on Netflix, you start stalking Glassdoor and LinkedIn for potential jobs.
You realize you've spent the whole week fending off questions from relatives about your plans after college—because you have no idea what to say.
As you scramble to catch up on a never-ending list of assignments, you curse the professors who gave homework over break.
The long flight back to school is no excuse to doze off. You can keep working on papers on your iPad with the Parallels Access app, a lifesaver!
When you get back to campus, the library becomes your second home. Being able to access syllabi, papers, and email all on one app—without adding the weight of a laptop to a backpack full of books—is a godsend.
In a flash, the dreaded week is here. Coffee replaces water, keyboards replace pillows, and study groups replace social groups.
Finally, it's all over. Christmas break has arrived with a warm, comforting, welcome-back hug.
You wave goodbye to the books, stress, and school and focus on the Christmas list you left behind on your laptop. With the push of a button, you've got it back, thanks to your trusty sidekick—Parallels Access.