How to Play Age of Empires on a Mac
---
My favourite game franchise of all-time, Age of Empires, is not available on the Mac, so I use Parallels® Desktop for Mac to run it in Windows 10 on the iMac in my home. Here is a one-minute video showing several game snippets of two of the Age of Empires games running in Parallels Desktop. The video doesn't contain any of the details of the various settings I have used to make sure everything runs fine on my Mac, so I will provide that detail in this blog post. 
Video 1: Some game snippets of Age of Empires:
My home iMac
While I wish that Parallels Desktop could turn even a 5-year-old MacBook Air into a super-charged gaming platform, the hardware you are running on sets the theoretical maximum for the level of performance you will be able to experience using Parallels Desktop.
In my case, as you can see in Figure 1, my iMac is a 27-inch, Retina 5K 2020 iMac with a fast processor, lots of memory, and a good video card. In addition, it has a large SSD for storage. I got this iMac about 10 months ago, and it is the best Mac I have ever used. Even big resource-hungry apps launch quickly and run very well.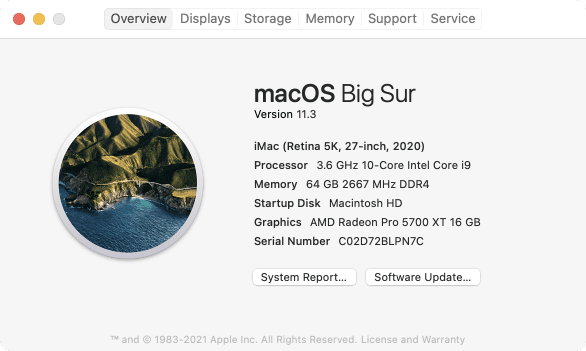 Parallels Desktop for Mac
As you would expect, I use the latest version of Parallels Desktop, version 16.5, and I have nine virtual machines installed with operating systems ranging from Windows XP and MacOS Lion to Windows 10 Insider Preview and macOS Big Sur. (Figure 2.) Normally, I just run one VM at a time, but on occasion I will run three or more VMs simultaneously. There is nothing unusual or special about my Parallels Desktop preference settings.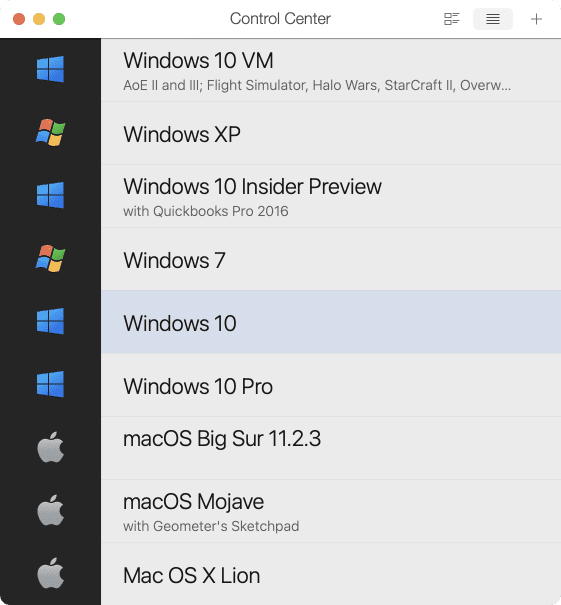 Windows 10 – my gaming VM
Typically, games take a lot of system resources, so I have changed the configuration details for my Windows 10 gaming VM. I usually run Windows 10 Insider Preview builds from the Developer Channel, and this VM is no exception:
Windows 10 Pro Insider Preview, Build 21370, with the Windows 10 Feature Experience Pack version 321.9601.0.3
I have the Xbox app installed (along with required utilities like the Xbox Game Bar and Gaming Services) as well as Microsoft Office for Windows and CorelDRAW Graphics Suite 2020, and about 60 other Windows apps.
Age of Empires
Video 1 has snippets both from Age of Empires II and Age of Empires III.
Details:
Age of Empires II Definitive Edition (101.101.47820.0) with both the Enhanced Graphics Pack and the Lords of the West expansion pack.
Age of Empires III Definitive Edition (100.12.24632.0) with the United States Civilization expansion pack.
I play both of these in the full screen in Windows, but I use the Window View mode in Parallels Desktop. I turn off some of the high-end graphics preferences like Fog Animation and Bloom. At first launch, I do see a warning that Age of Empires does not detect sufficient graphics memory, but I ignore this warning because I know that Parallels Desktop provides graphics memory to Windows apps in a manner that Age of Empires does not know about. Age of Empires also runs a quick processor and graphics benchmark test, and my system is rated "High" for both CPU and graphics.
Speaking of benchmarks, Age of Empires II does have an internal game benchmark, which runs for a few minutes with LOTS of players and LOTS of game action (Figure 3). The final score of this benchmark for my iMac is 1172.6.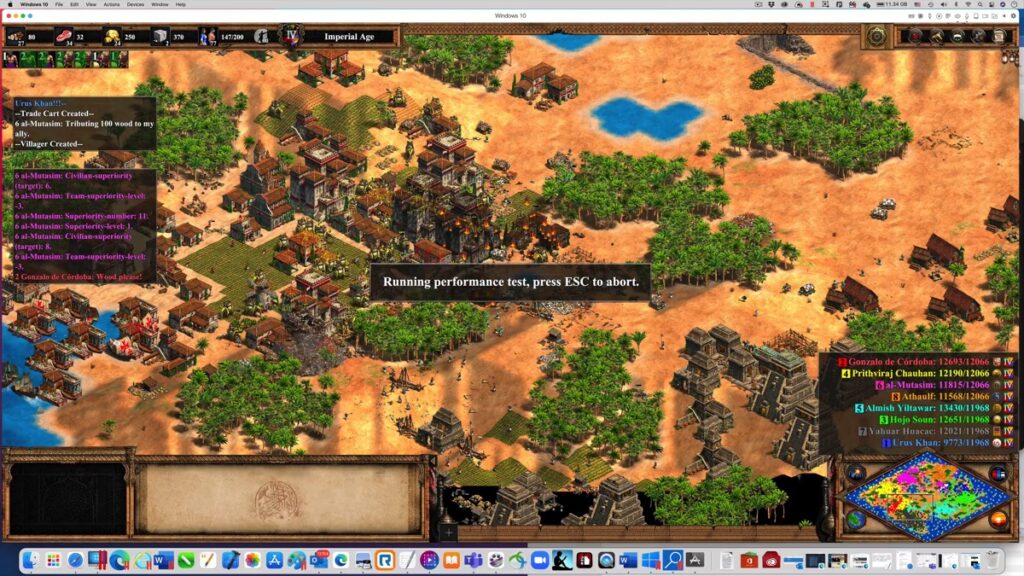 Video 1 contains snippets of game play from some user-contributed custom scenarios, as well as scenarios I created just for this video with the Scenario Editors in each game. (Figure 4)

If you use Parallels Desktop to play some Windows 10 games, tell us in the comments which game and if you changed any specific settings for these games. Do you use the "Games only" configuration in Parallels Desktop for Mac?