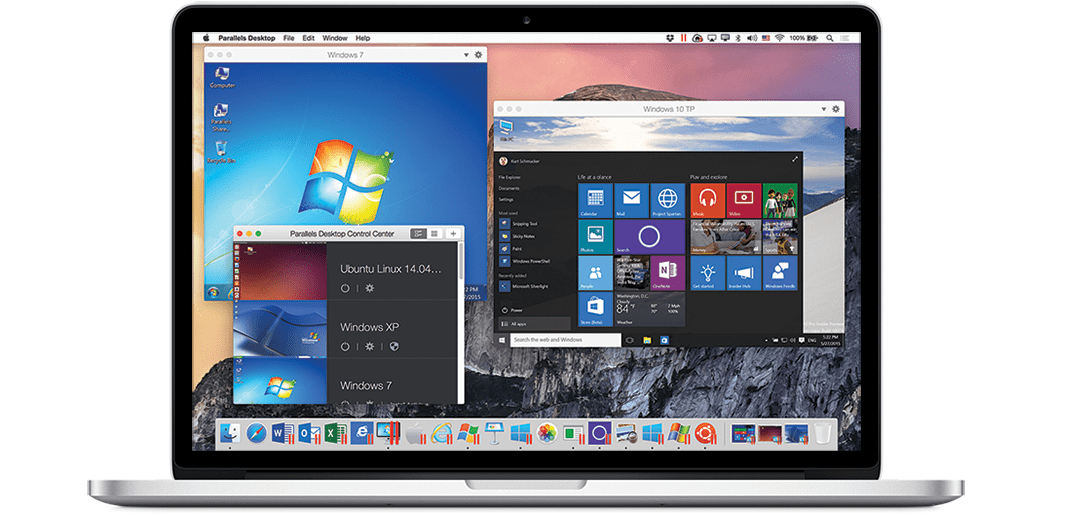 Get a Mac for the Holidays? Why Everyone Needs Windows on Mac
---
It's a familiar scene: Christmas morning, an excited you tears at red and green wrapping paper, successfully ripping it off of a pretty white box—revealing a shiny new Mac. You're jubilant! You've wanted to make the switch to Apple for years, but hadn't yet taken the plunge.
Then, suddenly, you have a sinking realization: what about the Windows laptop you already own? How will you move all of your files and applications from one OS to another? How on earth will you make the switch from Windows to Mac?
That's where we come in—at Parallels, we make running Windows on Mac seamless with Parallels Desktop. So if you got a Mac for the holidays, we've got you covered!
And, perhaps best of all, you can even move your existing Windows installation to your new Mac in a few easy steps:
Get a Mac for the holidays? Here's how to migrate a Windows PC to Parallels Desktop:
With Parallels Desktop 11, you get the best of both worlds. Plus you can start a free trial right now!
Don't forget, for more info and tutorials, keep in touch with the Parallels Desktop community on Facebook, Twitter, YouTube and more.