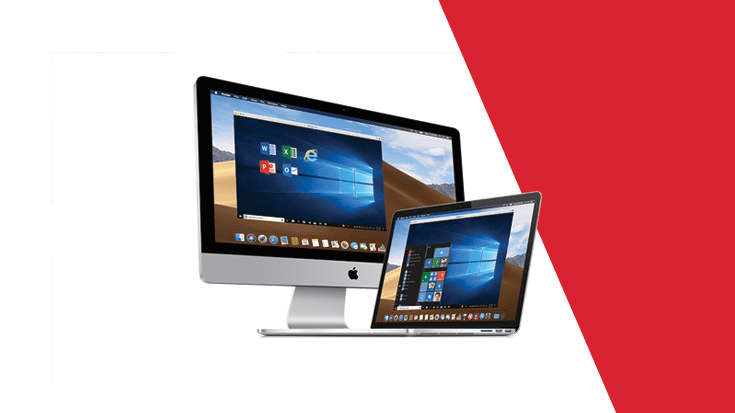 macOS Mojave and Parallels Desktop Compatibility
If you're looking to update to the highly anticipated macOS Mojave on your Mac®, never fear—our entire team has been hard at work to make sure Parallels Desktop 14 is release-ready. 
Apple® has new updates for you and we've brought some of those REALLY cool macOS Mojave® features to Windows programs with Parallels Desktop. 
We're going to dive in and explore what it will look like with macOS Mojave and Parallels Desktop. At the end of this post, we'll also cover the compatibility of macOS Mojave and older Parallels Desktop versions. 
Dark Mode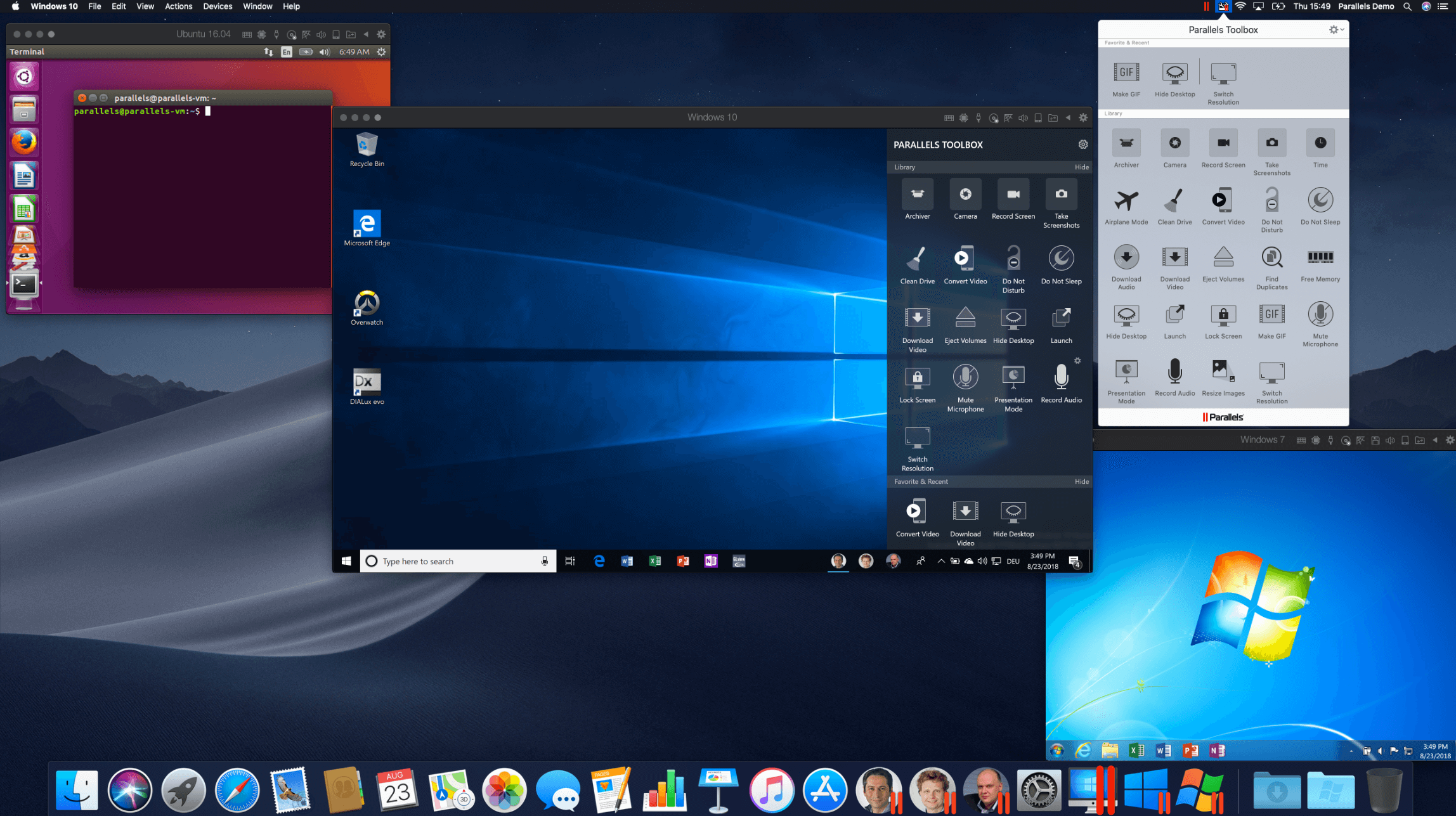 Parallels Desktop 14 offers full support for the new Dark Mode UI. We're really happy with the look and feel of both macOS and Windows in Dark Mode in macOS Mojave.
Native macOS Screenshots in a Windows VM
Parallels Desktop 14 now supports the enhanced screenshot functionality when using Command + Shift + 5. Once your screenshot is taken, you can see an actionable preview in the right bottom corner. Clicking on this preview will start up the Mojave screenshot editing tools, as you can see here. 
Full Support for Continuity Camera in macOS and Windows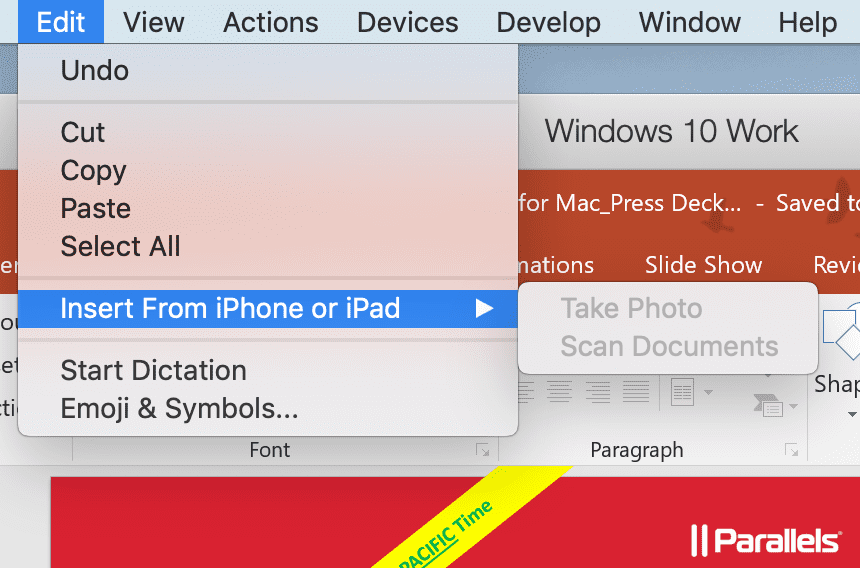 Use the "Insert From iPhone or iPad" feature in your favorite Windows programs, such as Microsoft Office. Your iOS device should have iOS 12 installed, Handsoff enabled, and the same Apple ID on your Mac that you use on your iOS device.
macOS Security Restrictions for Your Camera and Microphone



Similar to iOS, macOS Mojave introduces new security measures to protect your privacy with respect to the camera, microphone, and access to your Photos library. The system now asks for the user's permission before giving app access to a device. If you're looking to utilize some of the (really cool) continuity features that macOS Mojave offers, you'll need to provide Parallels Desktop with access.
Privacy Enhancements 
Because of the privacy and security changes to macOS Mojave, we've improved both reporting and protection with Apple Notarization, and we've implemented additional functionality for our licensing servers. 
macOS Mojave and Parallels Desktop Compatibility
Applies to:
Parallels Desktop® for Mac Home Edition
Parallels Desktop® for Mac Business Edition
Parallels Desktop® for Mac Pro Edition
While Parallels Desktop 12 and 13 will run your virtual machine on macOS Mojave, you will experience performance issues, including: 
macOS Mojave guest install from recovery option unavailable
No mouse visible in macOS guests after suspending or pausing the virtual machine
User interface glitches
The function "Open in IE" safari plugin will stop working due to macOS Mojave privacy and security changes.
If you're using a VM created from Boot Camp®, you will NOT be able to boot that virtual machine on macOS Mojave.

 
Our team has been hard at work to try and resolve these, but the issues above come from the nature of macOS Mojave, not Parallels Desktop.
Conclusion
The Parallels team has integrated the best features from both macOS and Windows for the last 10 + plus years to over 6 million users. 
Friendly reminder: now that macOS Mojave is out, feel free to download our free 14-day trial and try out Parallels Desktop for yourself. If you're an existing user of Parallels Desktop 14, check for updates to make sure you're on the latest release and download future updates.
Happy virtualizing!