Managing On-Premises and Off-Premises Mac Computers
---
Parallels® Mac Management for Microsoft® SCCM closes a sizeable gap in SCCM's range of features: It enables admins to roll out and manage Mac® clients remotely. Starting with version 7, this also includes purely Internet-based client management. This means that admins can manage clients when they are connected via the public Internet, and not the internal network. Both remote and on-premises Mac computers can be safely administrated—without VPN or other encumbrances to worry about.
Broad range of deployment tools
Complementing a bare-bones SCCM setup, the Parallels Mac Management plugin adds a broad range of tools to the admin's toolbox. There's no need for an initial local Mac rollout by hand anymore. Rather, admins have the choice to either set up Mac devices manually or roll them out using a USB flash drive or Apple® Device Enrollment Program (DEP). This means IT doesn't even need to have seen new Mac devices for their users to be fully integrated into the IT environment—and their systems to be managed by IT.
A fully integrated solution, Parallels Mac Management and Microsoft SCCM together enable admins to configure device management as needed. If your organization comprises multiple large locations, we recommend using the Parallels Configuration Manager Proxy for each location. By collecting requests for branch offices directed at the management server, this module relieves it of secondary system management requests, reducing traffic to and from the main device management server at the main office.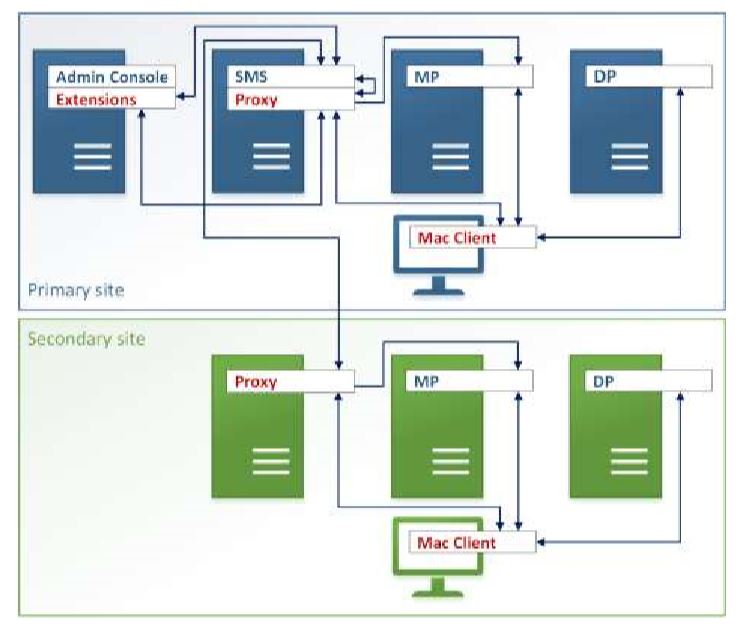 Setup is simple if there is only one instance of SCCM and Parallels Mac Management and only one site to consider. In this diagram, SMS stands for SCCM System Manager Server, MP is the Management Point, and DP is the Deployment Point.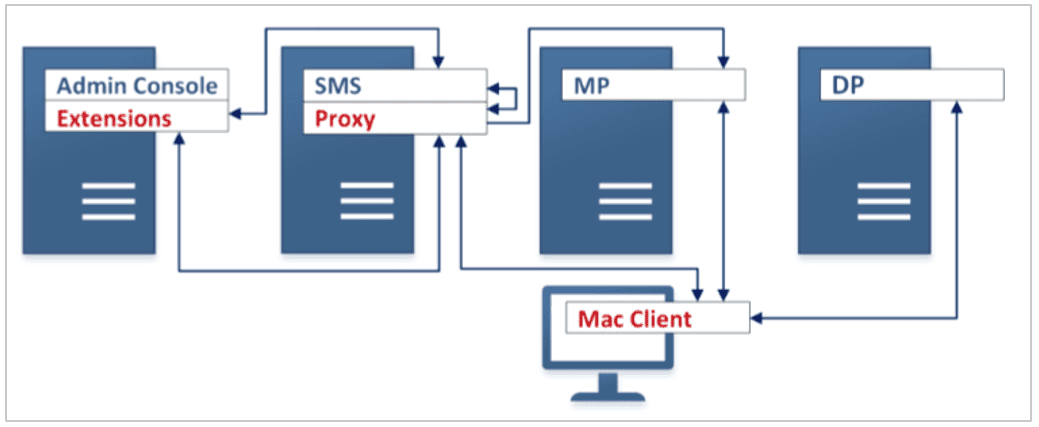 Read the Parallels Mac Management Deployment Guide to learn all about the various ways to implement the combination of Microsoft SCCM and Parallels Mac Management, and learn which architecture would be best for your specific case.
Learn more about how to manage Mac devices like PCs with Parallels Mac Management for Microsoft SCCM in our weekly Webinars. Register now for free!