How to Move Files to Your iOS Device: The Share Menu
---
In my role at Parallels, I spend a considerable amount of time on planes. My experience with in-flight Wifi is that it's really slow—and to add insult to injury, it's also really expensive. So before I leave for the airport, I spend a considerable amount of time getting documents I want to read during the flight converted into PDF files and stored on my iPad®.
If the documents I want are not already PDFs, converting them is pretty easy. My method for getting them on to my iPad, however, is Rube Goldberg-like, and I would be embarrassed to describe it to you. Luckily, I have recently found a straightforward, easy way to do this: use the iOS Share menu.
The Share menu was added to iOS in iOS 8. (One example is shown in Figure 1.) The new, streamlined way to get a PDF to my iPad uses the Share menu in your browser. I tested this using Safari, Edge, and Chrome, but it probably also works with other iOS browsers.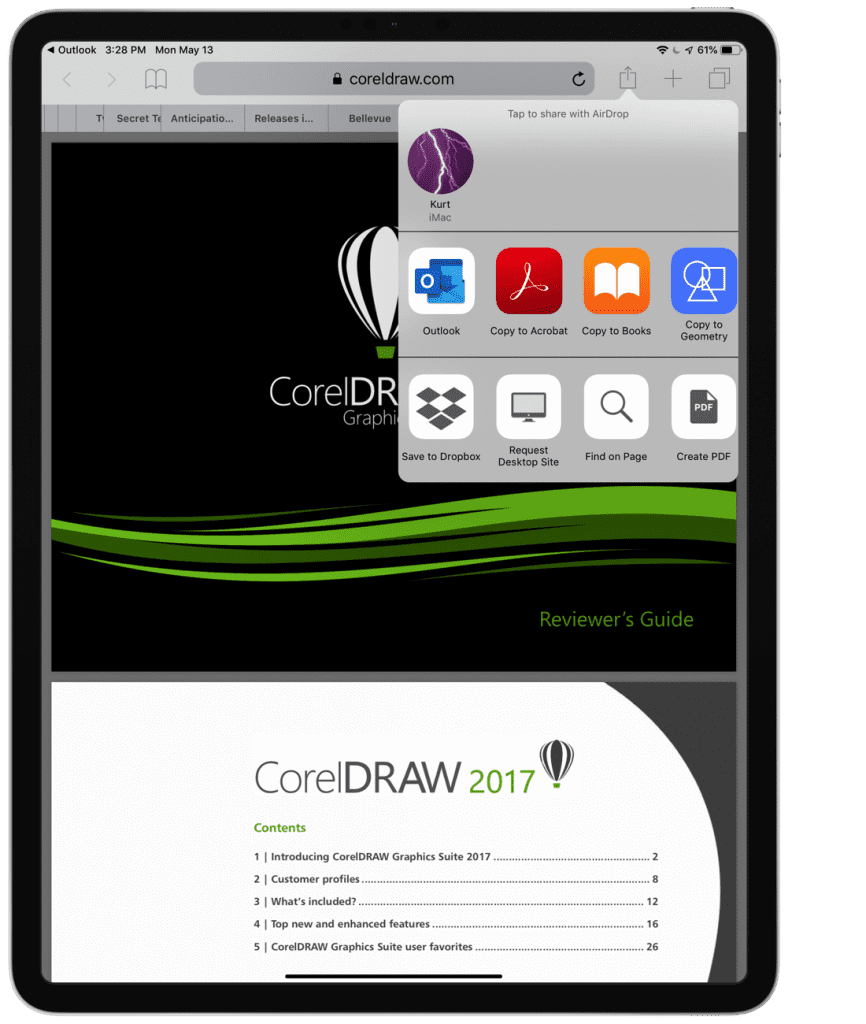 Just go to a webpage that has a link to the PDF you want, or just send yourself an email with a link to the PDF. When you click on that link, the PDF will open in your default browser. Use the Share menu in the browser to send that PDF to any app on your iOS device that can open and store PDF files. PDF-compatible apps include Apple Books, Adobe Acrobat, Amazon Kindle, and Readdle PDF Expert (my favorite), among many others.
Video 1 shows how easy it was for me to get a PDF into Acrobat:
---
I hope this simplifies whatever method you use to get documents onto your iPad. If you have an even simpler method, let us know in the comments. Also, if you have a simple way to get videos onto your iOS device, let us know—I still don't have a quick, easy way to do so!