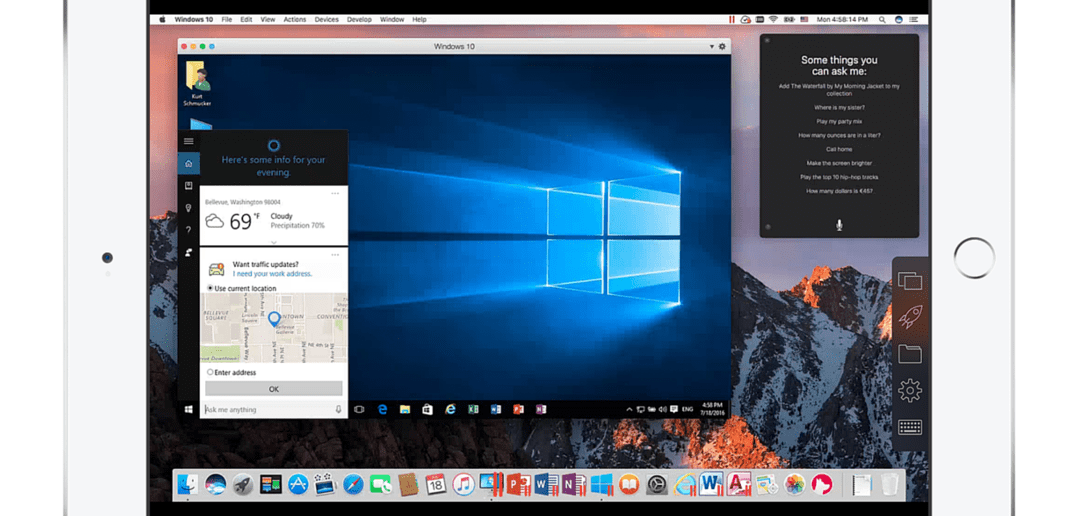 Parallels Access and macOS Sierra
It is great time to be a user of Apple devices – upgrades to each of the three OSes today: MacOS, iOS, and WatchOS, plus updates to all the betas.  The servers in Cupertino must be close to melting down from so many downloads from all over the world.
It is also a great time to be an Apple developer. Users are anxious to use our products, both on the new customer OS releases, plus all the new betas.
Parallels Access and macOS Sierra
So I am happy to announce that today we have released an update to the Parallels Access agent for Mac. The agent, you will remember, is the part of Parallels Access that runs on the remote host so that you can connect to that host from your tablet or phone, and use all the great apps you have on remote host from your handheld device. (Of course, you can also access that remote host from any computer with a modern browser.) Parallels Access agent for Mac, version 3.1.3 has been tested on the MacOS Sierra beta releases and correct issues specific to Sierra – both issues that we found in our testing and the issues that Parallels Access users reported to us. Figure 1 shows Parallels Access on my iPad Pro connected to my Sierra test machine. In that figure, I am using Cortana in Windows 10 and Siri on MacOS Sierra at the same time – perhaps not an immensely useful thing to do, but it sure made for a nice-looking figure!
So, if you have been waiting for an update to Parallels Access to begin using it on your Sierra test machines, download the agent for Mac 3.1.3 and charge ahead.
Of course, all the Apple OSes are regularly being updated, so if you find an issue on a later release of MacOS, iOS, or WatchOS, let us know. We would also very much like to hear about your specific uses for Parallels Access, and your ideas for new features.