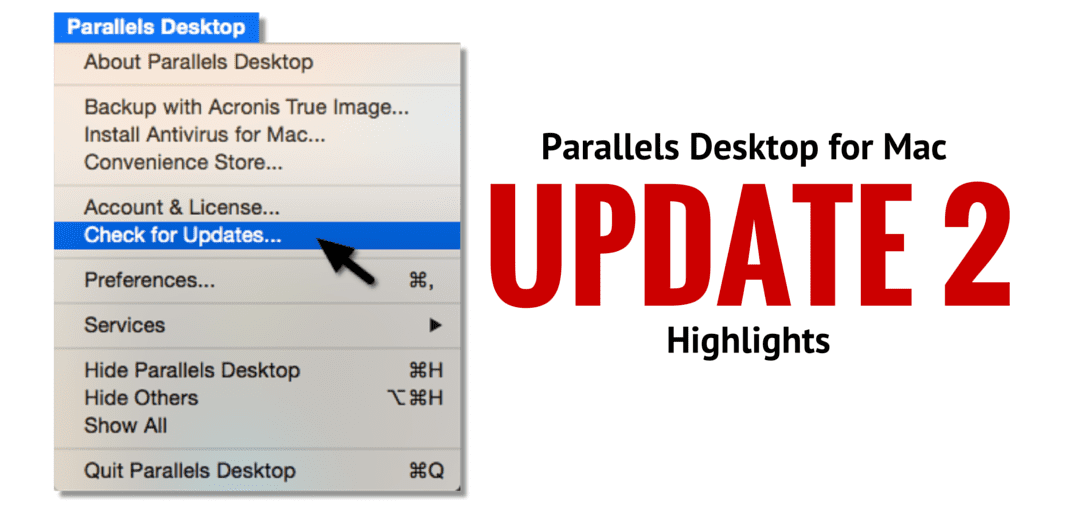 Parallels Desktop 11 Update2 Highlights
Parallels Desktop 11 Update2 Highlights
Parallels Desktop 11 Update 2 was just released. While the update is recommended for all users, there are some new features especially for Pro users and Business users. I list some of the highlights in this blog post.
But first of all, for everyone here is how to get the update: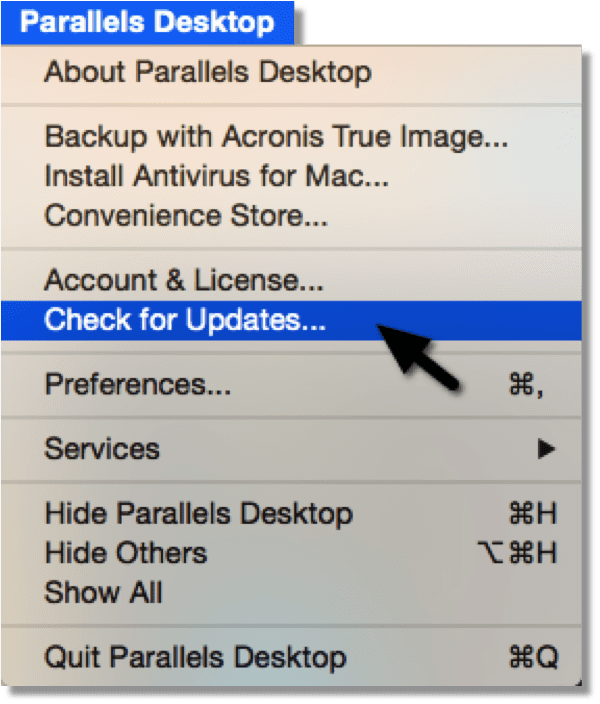 Three Highlights in Update 2
1. Windows 10 Developer VM from Microsoft
For Pro users, the New VM Wizard now has an additional button.
This button downloads a large VM from Microsoft with lots of developer tools pre-installed, including
Windows 10 Enterprise Evaluation, Version 1511 (60-day trial)
Visual Studio 2015 Community Update 2
Windows developer SDK and tools (Build 10586)
Windows IoT Core SDK and Raspberry Pi 2 (Build 10586.0.151029-1700)
Windows IoT Core project templates (Version 1.0)
Microsoft Azure SDK for .NET (Build 2.9)
Windows Bridge for iOS (Build 0.1.160304)
Windows UWP samples (Build 3.0.0)
Windows Bridge for iOS samples
Did I mention that this VM is large? The download itself is over 18GB (Of course it is compressed, but it is still 18GB.) I have a pretty good Internet connection here at home, but the download still took 5 hours! It is automatically uncompressed to become a 43GB VM.
Before you even boot this VM, I suggest you set the profile to Software Development. This will automatically increase the number of virtual processors and amount of virtual RAM to higher values.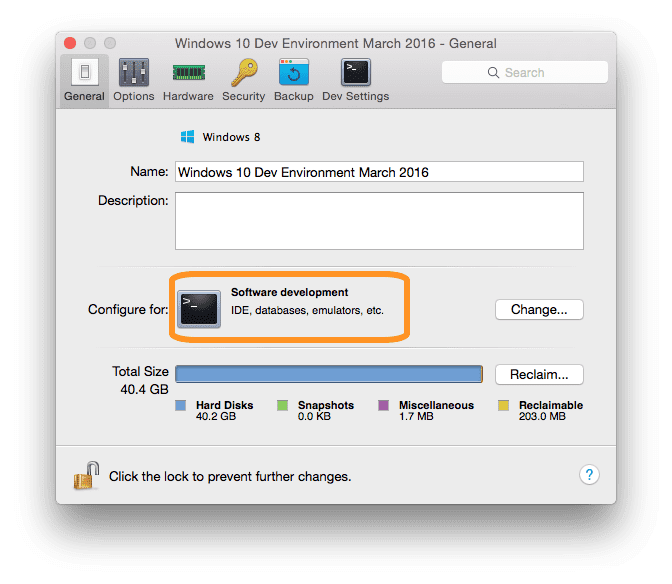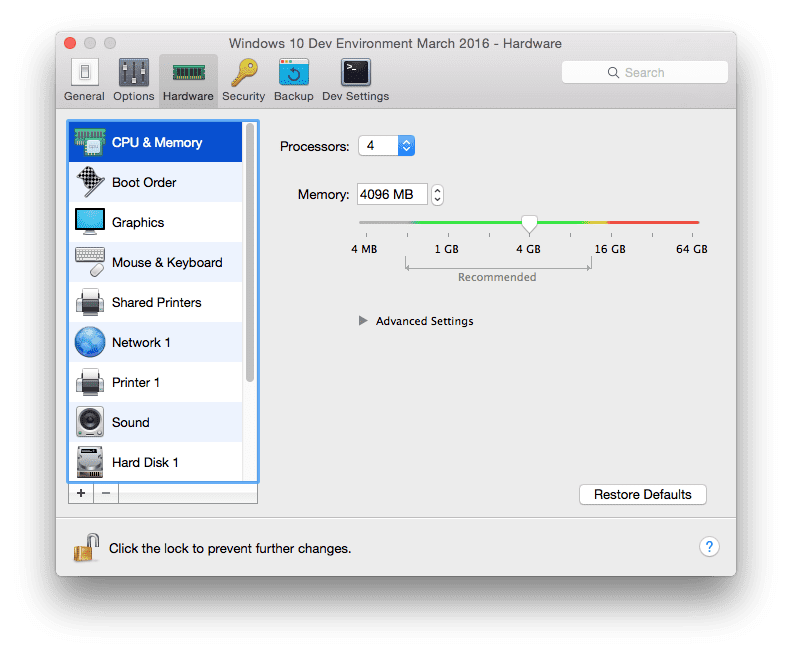 You can get more details on this VM from Microsoft on their Developer web site.
2. New Developer tab in the VM Settings
The settings dialog – where you set the amount of RAM for a VM, turn on or off various security settings, etc. – now has a Developer Settings tab. The settings shown in this tab depend on the guest OS in the VM. The image below shows the settings for my Ubuntu VM. For a Linux VM, these settings enable you to
Manage automatic Parallels Tools update in virtual machines. This feature was requested by advanced users who do Windows product demos, use snapshots created on different builds, etc.
Use a Linux virtual machine name as the Guest OS hostname. Among other uses, SSH command prompt will show the VM's name. In cases when user has several SSH-sessions to VMs, it will be easier to recognize what VM is in use and switch to a proper session if necessary.
Sync SSH public keys from Mac with Linux virtual machines to make an SSH connection without entering a password. This is a real convenience for a user who frequently boots a Linux VM.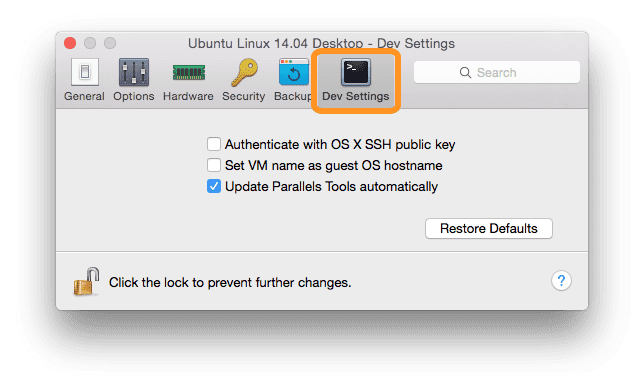 3. New Parallels Portal features for IT admins
The Parallels portal provides IT admins with the ability to manager the licensing of Parallels Desktop Business Edition.  New features in the portal include:
The ability to purchase PDB licenses online. This significantly simplifies process of purchasing PDB licenses for new customers, especially smaller ones.
Ability to split licenses into sublicenses (This is to support IT admins who have multiple department or multiple types of users to manager. Some examples are a group of contractors as a special type of user, or multiple offices or departments that have different management scenarios. More details about sublicenses can be found in

this Knowledge Base article

.
The Licensing Portal now shows subscription details, as well as customer license agreement.
Improvements to mass deployment in environments without Internet access.
Of course, Parallels Desktop 11 Update 2 also contains changes which address issues reported by customers, which is why the update is recommended for all Parallels Desktop users.