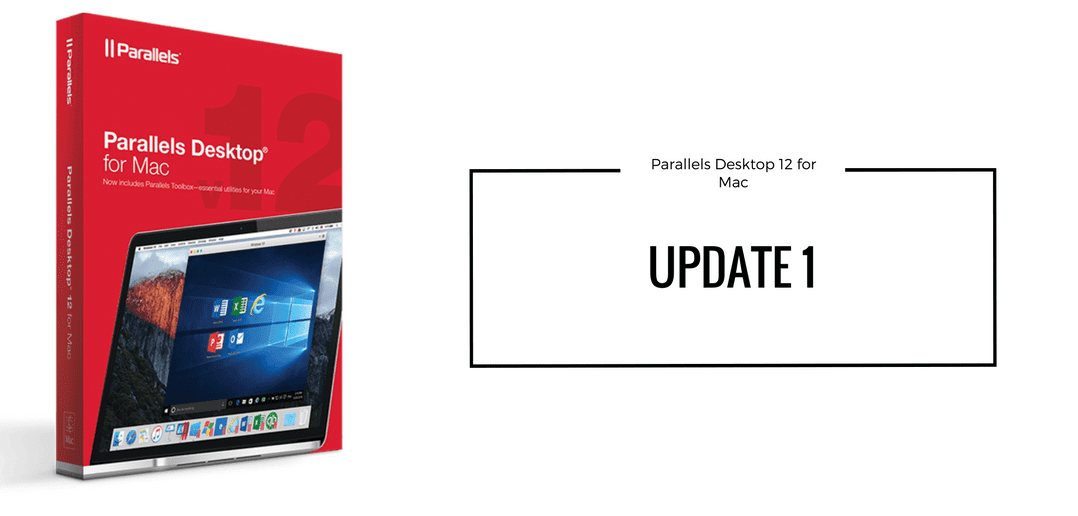 What's in Parallels Desktop 12 Update 1?
---
What's in Parallels Desktop 12 Update 1?
Parallels Desktop 12 Update 1 was released on 11 November 2016 and Update 1 Hotfix 1 was released on 17 November.  Taken together, these releases include the following:
Full support for macOS Sierra as both a host OS and guest OS (Figure 1 shows Windows 10 and macOS Sierra VMs running on a macOS Sierra host)
Real Parallels plugin for macOS Sierra: Optimized Storage
The new Storage features in Sierra give users several tools to manage their disk space. In the era of multi-terabyte disks, this has been a significant need for many users.
By providing a plug-in for the Optimized Storage feature in Parallels Desktop 12 Update 1, users have a way to easily determine how much space on their disk is consumed by VMs.  In the Pro Edition, they can choose to Archive a rarely used VM. In addition, users can optimize disk space taken by virtual machines with a few clicks using the Free Up Disk Space wizard in macOS Sierra.
Support macOS Sierra tabs. Organize multiple virtual machine windows into a single window with tabs, when macOS Sierra is the host OS. Also available in full screen on multiple displays. (Figure 3 shows three VMs in a single window with Sierra tabs.)
Here is a short GIF showing this feature in action: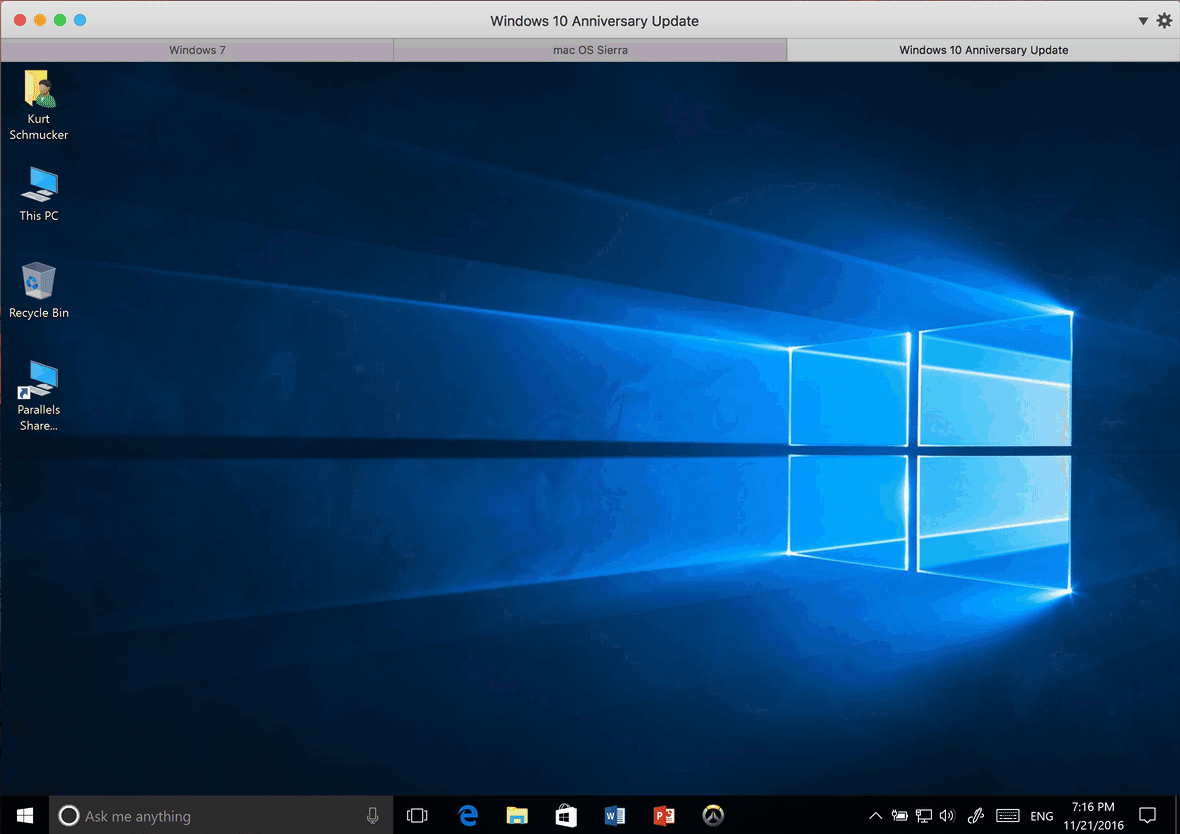 The Draw tabs in Office for Windows 2016 are enabled when running in Windows 10. This increases the scenarios in which

Microsoft Ink

can be used. (Figure 4 shows the new Draw tab in Word 2016 and the use of Ink for reviewing a draft document.)
[Business Edition] Ability to protect more actions with an admin

–

provided password (Figures 5a and 5b.)
Update 1 and Update 1 Hotfix 1 are both free updates to Parallels Desktop 12, and are recommended for all users.
Need Microsoft Windows operating system? Buy directly below:
Try Parallels Desktop for free for 14 days!